"Always Find Extra Motivation": Novak Djokovic Reveals What Playing the Olympics Means For Him
World No.1 Novak Djokovic has revealed what it means for him to represent his country at the highest stage – Olympics. The reigning Australian Open champion will yet again be carrying a burden of expectations into the Summer Games and will be his country's best hope for gold.
In an old clip shot ahead of the 2020 Tokyo Olympics, which was later postponed to this year due to concerns around the Covid-19 pandemic, the Serb says how much he enjoys playing for the flag.
The Serb, who recently broke Roger Federer's record for the highest number of weeks at No.1, is yet to land a Gold medal at the Olympics. His best, to date, is the singles Bronze in the 2008 Beijing Olympics.
Novak Djokovic says he is still chasing his dream of winning an Olympic Gold
Djokovic said like every single athlete out there, the Olympics remains a special event for him as it happens once every four years.
"I always enjoy playing at (the) Olympic games. Always enjoy representing my country in both the Davis Cup and the Olympic games obviously. You don't get too many opportunities to play Olympic games as they happen every four years," he said.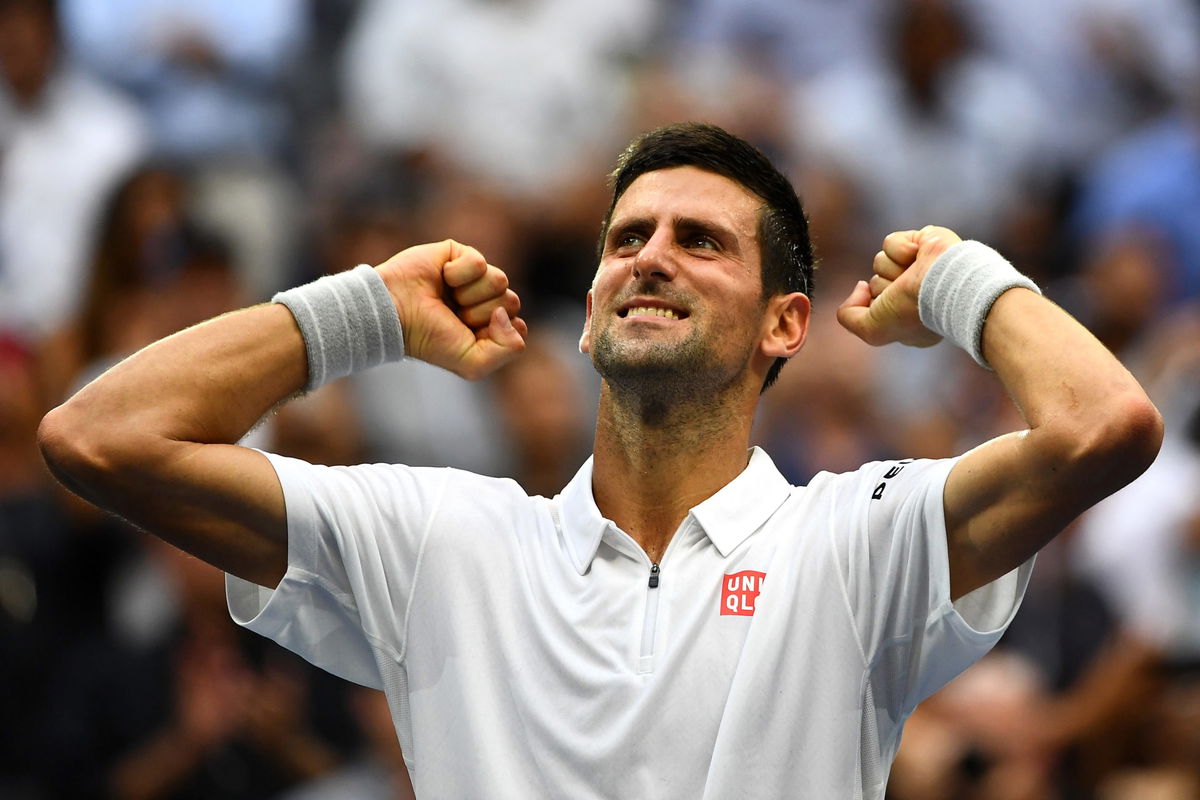 The 33 -year-old, who is currently at 18 career Grand Slam titles, just two short of his Big-3 rivals Roger Federer and Rafael Nadal, said though winning the singles Bronze in 2008 remains a career highlight, clinching the yellow metal is the ultimate dream.
"It is one of the dreams, of course. I don't want to be ungrateful for winning bronze because that was also good success," Djokovic said.
Novak Djokovic lost out following his semi-final defeat to Juan Martin del Potro at the 2012 London Olympics
Djokovic recalled his agonizing semi-final defeat to former World No.3 Juan Martin del Potro in the 2012 London Olympics.
"I played semis in London and lost there, for third place, as well," the Serb said.
However, he said the disappointments took nothing away from the motivation that he feels every time he goes out to compete for his homeland.
"I always find extra motivation to perform at my best when I'm representing the country and, especially at the Olympic games as we all know it's the most historical sports event," Djokovic said.
Read More: "Very Surprising": Stefanos Tsitsipas Reflects on Novak Djokovic Winning Australian Open 2021 After His Monte-Carlo Masters Loss
The Serb would hope Tokyo is the stage for him to finally realize his long-held dream.
The post "Always Find Extra Motivation": Novak Djokovic Reveals What Playing the Olympics Means For Him appeared first on EssentiallySports.