Here's How Jorge Masvidal Can Beat Kamaru Usman at UFC 261
The UFC welterweight champion of the world, Kamaru Usman, is a tough man to beat. He seems invincible as he hasn't lost a single fight after coming to the UFC. He has an incredible record of 19-1, and his only loss came in the second fight of his career via submission in the first round. Jorge Masvidal is the man who is now challenging to break that winning streak.
The streak in question is now at 17 wins in a row and doesn't look like breaking anytime soon. Masvidal had fought Usman before at UFC 251 but got dominated by the Nigerian in the five rounds. However, he had taken the fight on short notice and asked for a full camp to fight and defeat Usman.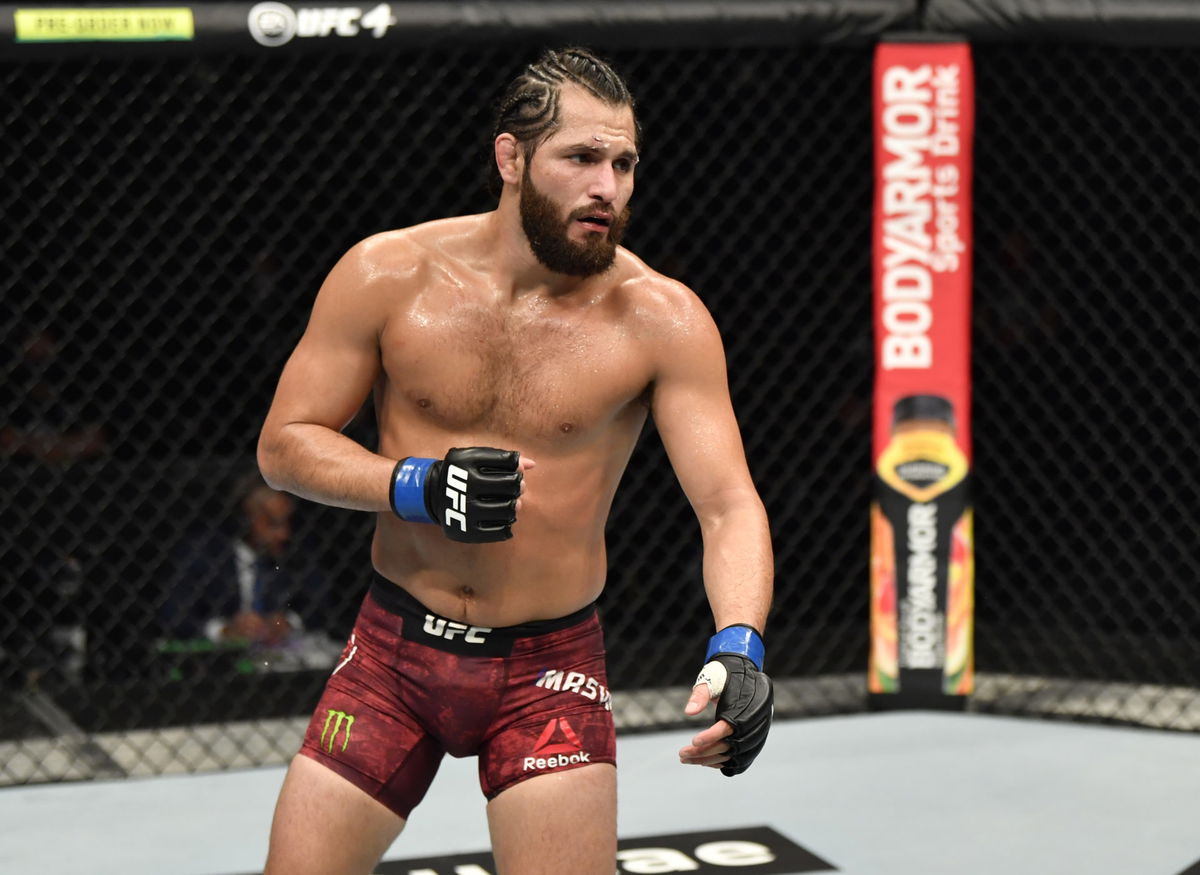 Being the champion that he is, Usman agreed, and now they are fighting again in the main event of UFC 261 for the welterweight title. This is the opportunity of a lifetime for Masvidal, and it's hard to see him getting another title shot at welterweight if he loses this fight.
Masvidal is a striker who likes to get into all-out brawls. He has a record of 35-14, which is highly deceptive. He turned his life around in 2016 and, ever since then, has been on another level. Interestingly, he has been finished only three times in his career and has 11 of his 14 losses via decision.
Jorge Masvidal vs. Kamaru Usman: Usman's overpowering wrestling
Meanwhile, he also has knocked out 16 of his 49 opponents, and hence, it goes to show that Masvidal needs to keep this fight on the ground. Usman is the better wrestler by a country mile, and if the fight goes the distance, it might be a repeat of their UFC 251 match.
Usman is primarily a wrestler, and he almost made it to the USA Olympic team. However, that didn't work out, and Usman crossed over to MMA. Out of his 18 victories, 9 have come via decision, and 8 have come via knockout. He has one submission win over Hayder Hassan, so it's not like he doesn't have the skill to submit an opponent.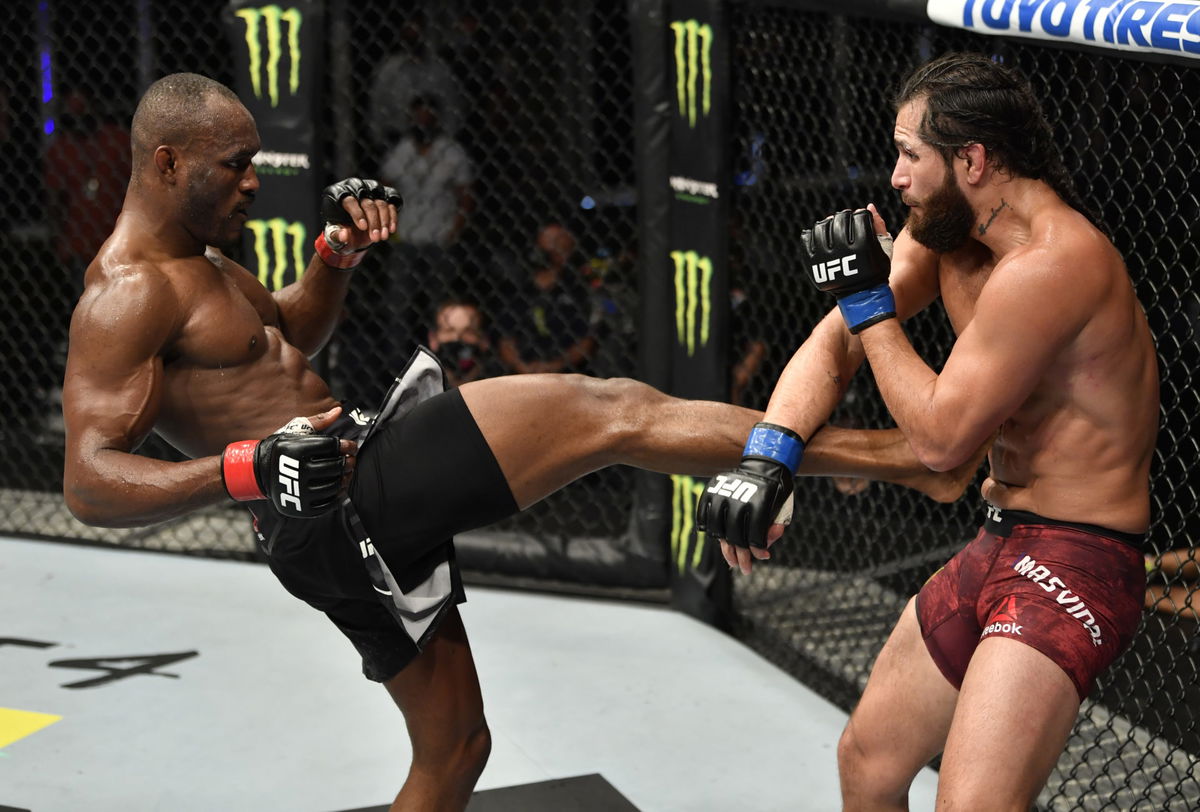 However, he preferred to keep the fight on the fence in his first match with Masvidal, which crossed a lot of the people the wrong way. Not one to be deterred, Usman knocked Gilbert Burns out in his very next fight in a bout that was primarily fought on the feet.
Usman is the better wrestler, and if Masvidal wants to win this, he has to be wary of Usman's striking too. However, if anyone can do it, it's the 'BMF'.
Do you think Jorge Masvidal can beat Kamaru Usman?
Read More: The Incredible Body Transformation of Jorge Masvidal Over The Years
The post Here's How Jorge Masvidal Can Beat Kamaru Usman at UFC 261 appeared first on EssentiallySports.