"I Didn't Expect It": Stefanos Tsitsipas Praises Roger Federer for Good Sense of Humor
Former World No. 1 Roger Federer is one of tennis's greatest assets, having entertained fans for several years with supreme quality of tennis. Besides dazzling fans with his exceptional skills over the years, Federer has also shown glimpses of his sense of humor. 
Recently, Greek tennis star Stefanos Tsitsipas praised Roger Federer for having a sense of humor. Although, he did maintain he was surprised to see that side of the Swiss ace. Taking note of it, the Greek athlete stated, "Roger Federer has a really good sense of humor. I didn't expect it but he comes up with some really good jokes."
Roger Federer showcases his humorous side from time to time
As time has gone by, Roger has showcased his wit now and then, especially in his on-the-court interviews. During one of his post-match interviews, Federer was asked why he has the 'RF' logo all over his attire, to which he replied saying it reminds him who he is.
In another instance, Roger was asked how much he trains in the off-season. For this query, Roger had a sarcastic answer, revealing he just sits at home on the couch and that his game is all talent. 
He often comes across as a light-hearted individual, and this quality has helped him connect with fans. In his exhibition matches in the past, Federer has entertained fans by performing amusing acts. 
Contrasting seasons for Roger Federer and Stefanos Tsitsipas
Coming onto Stefanos and his current season, he began the year on a bright note, reaching the semifinal of the Australian Open for the second time in his career. After that, he was the finalist in the ATP Mexico Open in Acapulco. Last week, he won his first ATP Masters 1000 title in Monte Carlo, the first Masters 100 title for the Greek.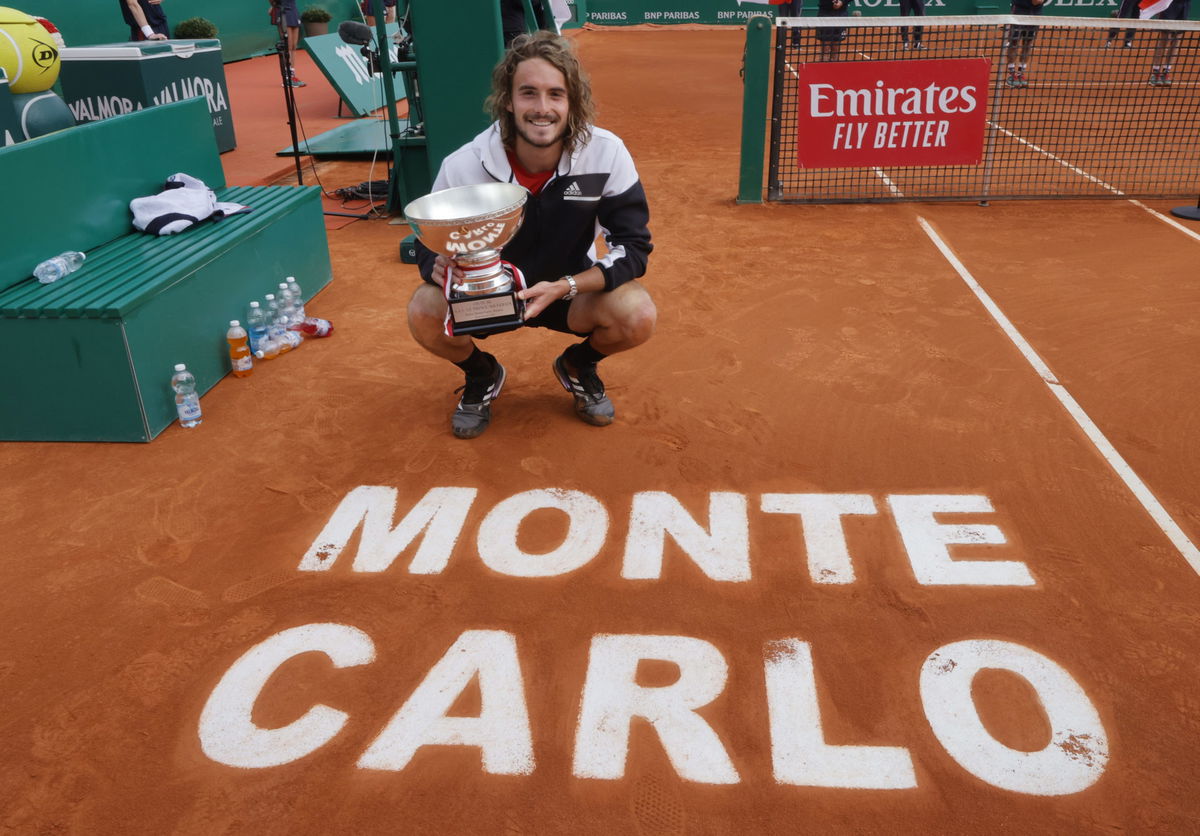 At the moment, he is competing in the ATP Barcelona Open and has reached the semifinal. He is scheduled to face Italian rising star and teenager Jannik Sinner.
Moving onto the Swiss athlete, Federer returned to Tour at the ATP Doha Open this season. He was on the sidelines after undergoing two knee surgeries last year. After his exit from the Australian Open 2020, the 39-year-old was forced to remain away from the action. 
Roger is scheduled to compete in the ATP Geneva Open, which is played on the clay courts. He intends to play at the French Open this season, and his decision to feature in his country's tennis tournament will be ideal for his preparation. 
Also Read: "Not a Big Surprise": Novak Djokovic Makes Huge Claim on Jannik Sinner After His Win Over Andrey Rublev
The post "I Didn't Expect It": Stefanos Tsitsipas Praises Roger Federer for Good Sense of Humor appeared first on EssentiallySports.