Lakers' Jeanie Buss Calls LeBron James 'The Closest Thing to a Superhero'
LeBron James brought life back to the Los Angeles Lakers. In 2018, it had been eight years since the Lakers won their last NBA championship, four years since their last playoff appearance, and two years since the retirement of Kobe Bryant. However, since James signed with the Lakers, he helped bring Anthony Davis to the franchise and led the team to the NBA championship in just his second season. But it is his off-the-court endeavors that resonated with Lakers president Jeanie Buss.
Jeanie Buss has high praise for LeBron James
Los Angeles Lakers president Jeanie Buss was a guest on All The Smoke recently. She discussed signing LeBron James and what he has done for the franchise. James brought the Lakers back to the promised land, but Jeanie also gave credit to him for his philanthropic efforts as well. She called him the closest thing to a superhero that she has seen because he uses his power to help those who need it most.
She said, "I like to say he's like the closest thing to a superhero I've ever met, in that, he's so powerful and strong and smart, but he does things for the good." 
READ MORE: Former Cavaliers Teammate Reveals Even LeBron James Couldn't Tame Kevin Durant As He Warns Knicks Fans
Buss' comments echo the sentiments of several NBA fans. Whether they like or dislike James as a player, fans cannot deny the work LeBron does off the court. James constantly makes an effort to uplift those in less fortunate communities. For his entire career, LeBron has used his resources to the best of his abilities. He and his team have done a lot of good and given a lot of people chances that they would not have had under normal circumstances.
James still playing at a high level
Despite his incredible work off the court, James still continues to excel on the court. Prior to his injury, James was a front-runner for MVP, putting up great numbers. Despite the absence of Anthony Davis, James was keeping the Lakers afloat and competitive in the West. But since Bron's injury, there has been a drastic shift in the Lakers' quality of play. LakerNation will be hoping that the King is on his way back soon.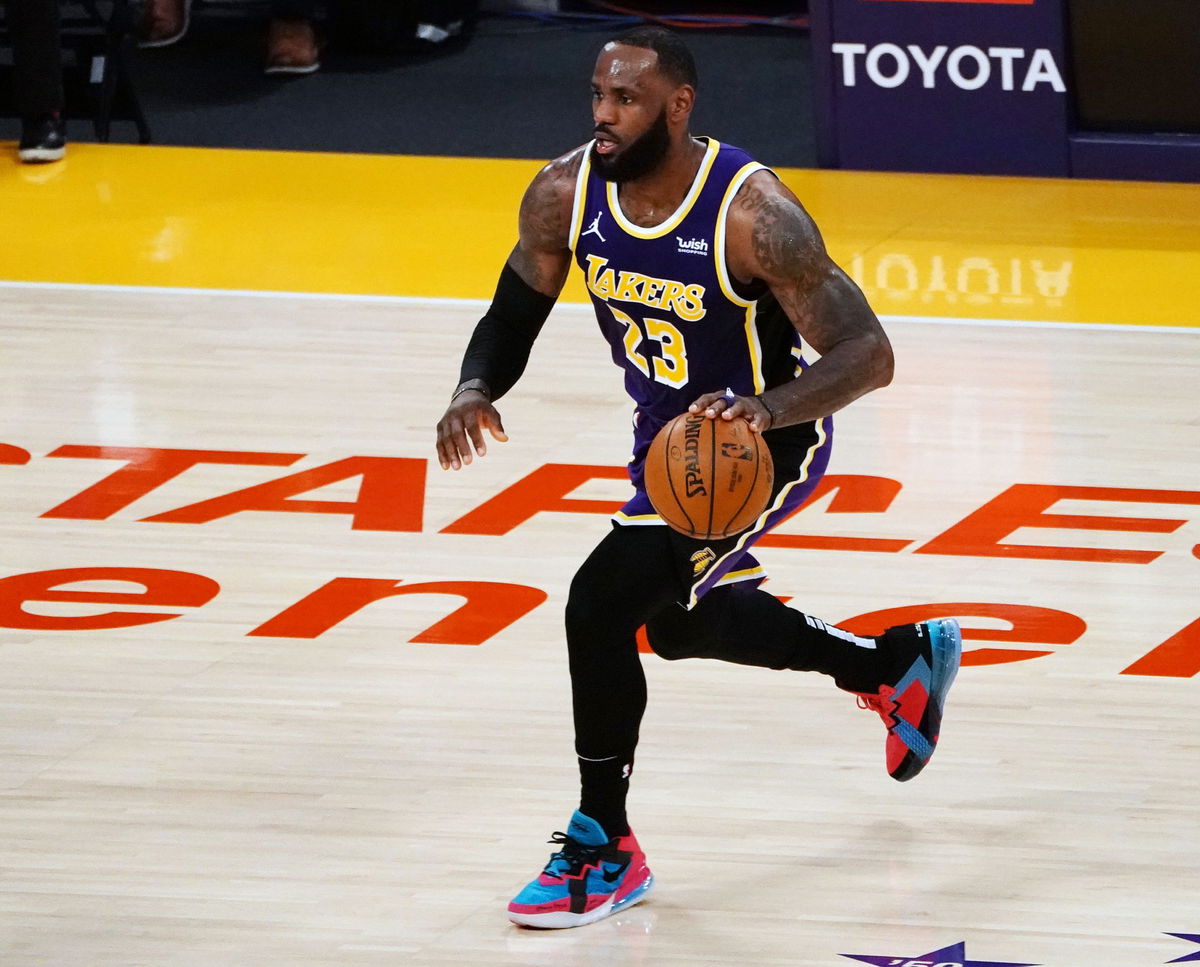 READ MORE: Why the LA Lakers Need LeBron James Back
Can LeBron James lead the Los Angeles Lakers to another NBA championship? Currently, James is in the final stages of recovery. If he can return within the next week, the Lakers will focus on making one final push. But the return will also allow James to recover his form, while rebuilding chemistry with Anthony Davis and the rest of the squad.
The post Lakers' Jeanie Buss Calls LeBron James 'The Closest Thing to a Superhero' appeared first on EssentiallySports.