Novak Djokovic Amazed With His Son Stefan's Passion on the Stands at Serbian Open 2021
World No.1 Novak Djokovic recently lost a close encounter in the semis of the Serbian Open 2021. Facing Aslan Karatsev there, the Serbian tried hard but couldn't find a way to break past the defense of the Russian. After battling for about three and a half hours on the court, Djokovic finally lost in three sets. The final scoreline of the match was 5-7, 6-4, 4-6.
Novak Djokovic's family also watched him play in the semi-finals of the Serbian Open 2021. Interestingly, it was his son Stefan Djokovic who stole the show as he was cheering with all his energy from the stands.
In a recent video, Djokovic revealed that it was quite surprising even for him to see his son cheering with so much enthusiasm. While speaking to his fan army, he revealed that he saw his son jumping in the stands for the first time.
Here Nolan fron his insta live with Silvina @NovakFanClub and talking about how was passionate Stefan! So proud father @DjokerNole pic.twitter.com/VZ5VKeEncx

— ᖴᖇᗩᑎI (@frani2312) April 25, 2021
"We actually talked about it today. My wife and I and my family that it was amazing to see how passionate he was on the stands and how much he was jumping. Well, it's probably for the first time that Stefan watched, kind of, the entire match, but like was really cheering and jumping around," said Djokovic in the video.
Stefan Djokovic is the eldest child of Novak. He is 6-years-old at the moment and surely tried his best to support his father.
"It was incredible"- Novak Djokovic on his son cheering for him with all his might
The World No.1 player admitted that even though he lost the match, he was really happy with the actions of his son. He mentioned that it was an incredible feeling for him when he saw Stefan motivating him from the stands.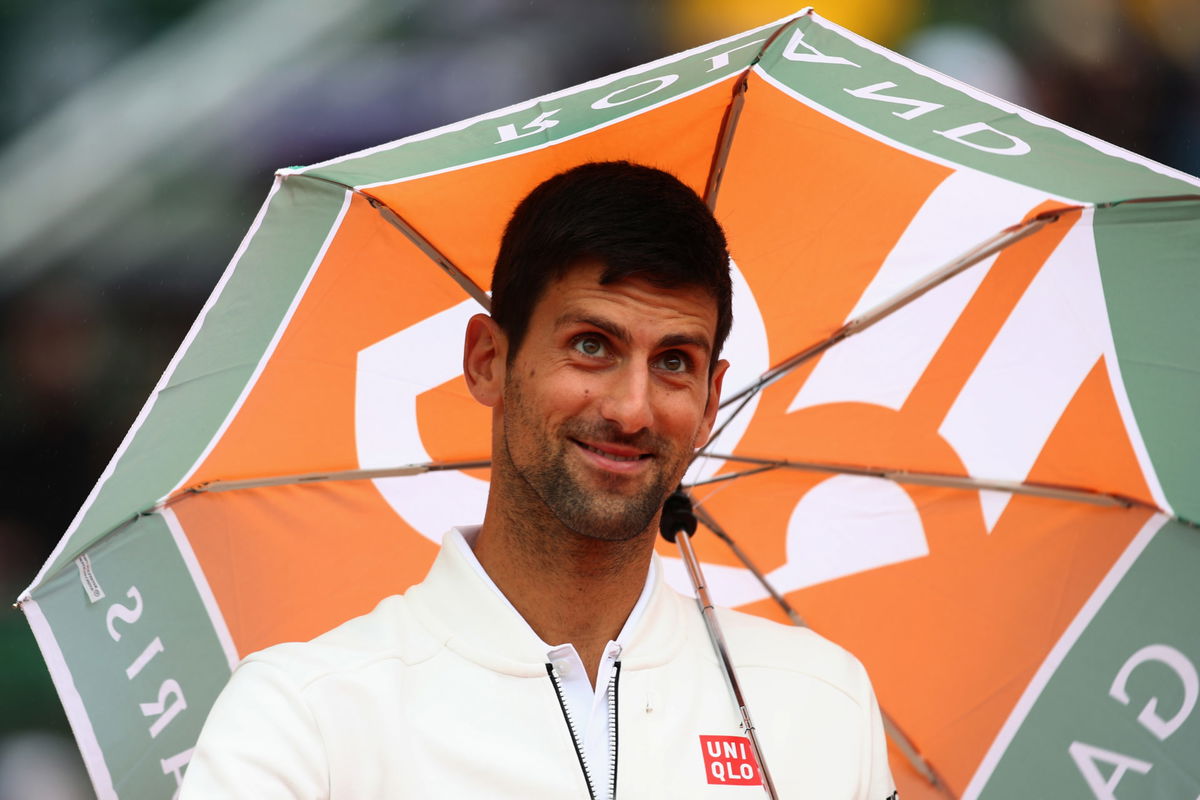 "For me, it was incredible… I was a bit heartbroken that I couldn't win the match last night so that we could end that scenario in the most perfect way. But, it is what it is," added the 18-time Grand Slam winner.
Djoker was clearly unhappy that he couldn't battle past Karatsev at the Serbian Open 2021. Interestingly, it was the first time he lost at his home since 2005.
After this, Novak Djokovic will head to Rome for the Italian Open 2021. He is the defending champion there and will forward to playing some exceptional tennis there. Will Djokovic be able to win his second French Open title this year?
Also Read: "I'm Really Jealous": Stefanos Tsitsipas Congratulates Rafael Nadal on His 12th Barcelona Open Crown
The post Novak Djokovic Amazed With His Son Stefan's Passion on the Stands at Serbian Open 2021 appeared first on EssentiallySports.