"I'm Not a Professional Clay Court Player": Naomi Osaka Opens Up on Her Discomfort on Clay
Women's tennis superstar Naomi Osaka has opened up on why she hasn't been able to master clay. The current World No.2, who reinforced her status as a champion of hard courts with back-to-back Grand Slam titles at the 2020 US Open and this year's Australian Open, slipped on clay yet again as she crashed out of the Madrid Open after losing to the Czech star Karolina Muchova.
Speaking to reporters after her Madrid loss, the Japanese superstar said while different players have their own unique ways of getting a measure of clay courts, she has realized that she needs to go harder at her opponents and not sit back and let them dictate terms on the surface.
Naomi Osaka says she needs to swing harder through the ball on clay
"I think for me clay court tennis, I think personally, I'm not sure how other players play, but I'm learning that on clay I can't afford to not swing through every ball, because that automatically takes me from offense to defense," Osaka said.
While conceding that she is not a natural clay-courter, the Japanese said she needs to bring out her big hits more often on the surface in a bid to switch from defense to offense and deflect the pressure on her opponent.
"Yeah, I think maybe on clay court, of course I'm not a professional clay court player, but I think on clay court it's definitely a bit more important to hit when you can," the four-time Grand Slam champion said.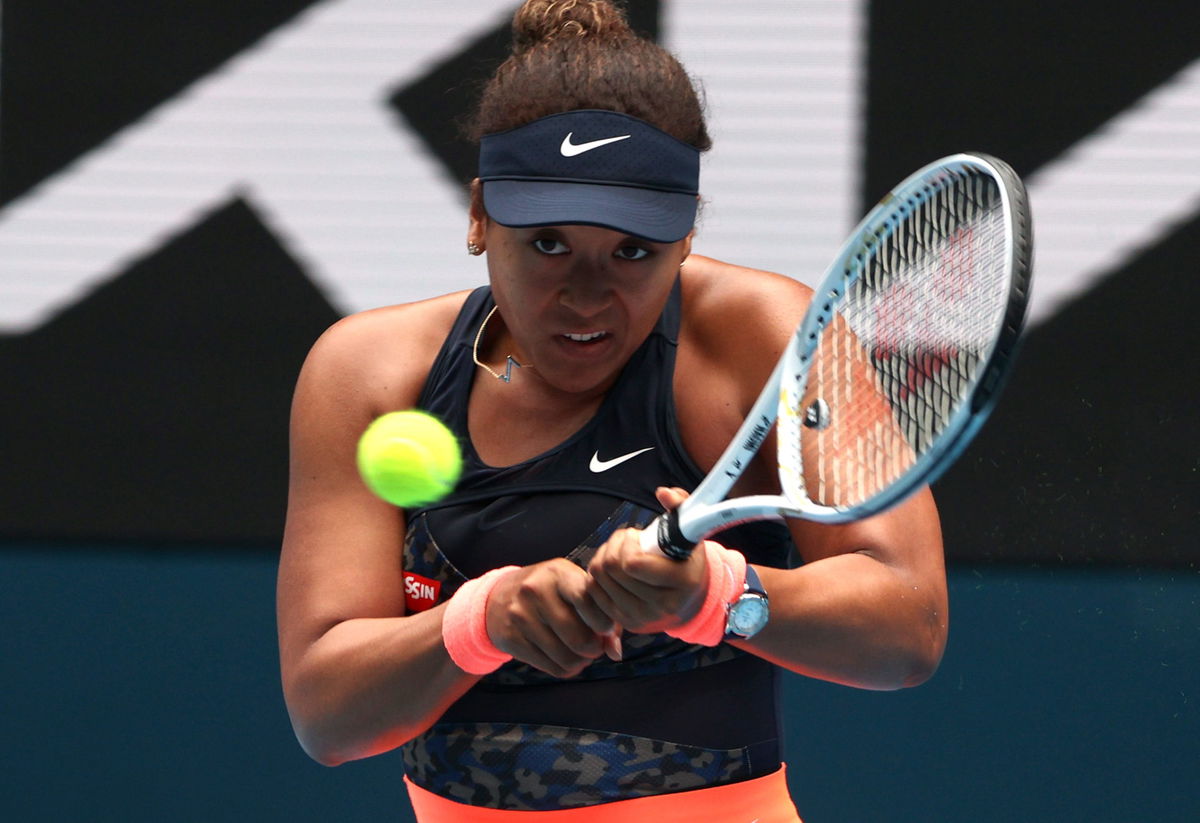 Osaka says she needs to take the gamble of being the aggressor on clay
Osaka, who is decidedly more uptight on clay and less free-flowing than she is on preferred hard courts, said if she starts to move better she might have to defend more, but the gamble is well worth it.
"And maybe if I start being able to move better, I can risk starting to play on defense, but as of right now I think I should be the aggressor," the 23-year-old Japanese said.
Sharing her thoughts on the Muchova clash, she said she was playing more "side to side" in the opening set when she could have swung harder at some balls and pushed her opponent into defense.
"When I was playing her in the first set, obviously I felt like I was moving side to side, especially on certain balls where I felt like I could have maybe hit through a little bit harder," Osaka said.
Read More: "Way to Clear My Mind": Naomi Osaka Opens Up on Balancing Career and Business
As the clay court action shifts to Rome next, it would be her last chance to iron out her flaws and implement the lessons learned before the French Open.
The post "I'm Not a Professional Clay Court Player": Naomi Osaka Opens Up on Her Discomfort on Clay appeared first on EssentiallySports.