Carolina Panthers GM Wants Sam Darnold to Forget New York Nightmare
New York Jets parted ways with former first-round pick Sam Darnold this summer. The former USC quarterback was traded to the Carolina Panthers for 3 future picks. Darnold will be the first-choice option for coach Matt Rhule as the Panthers gear up for a crunch season in the NFL this year.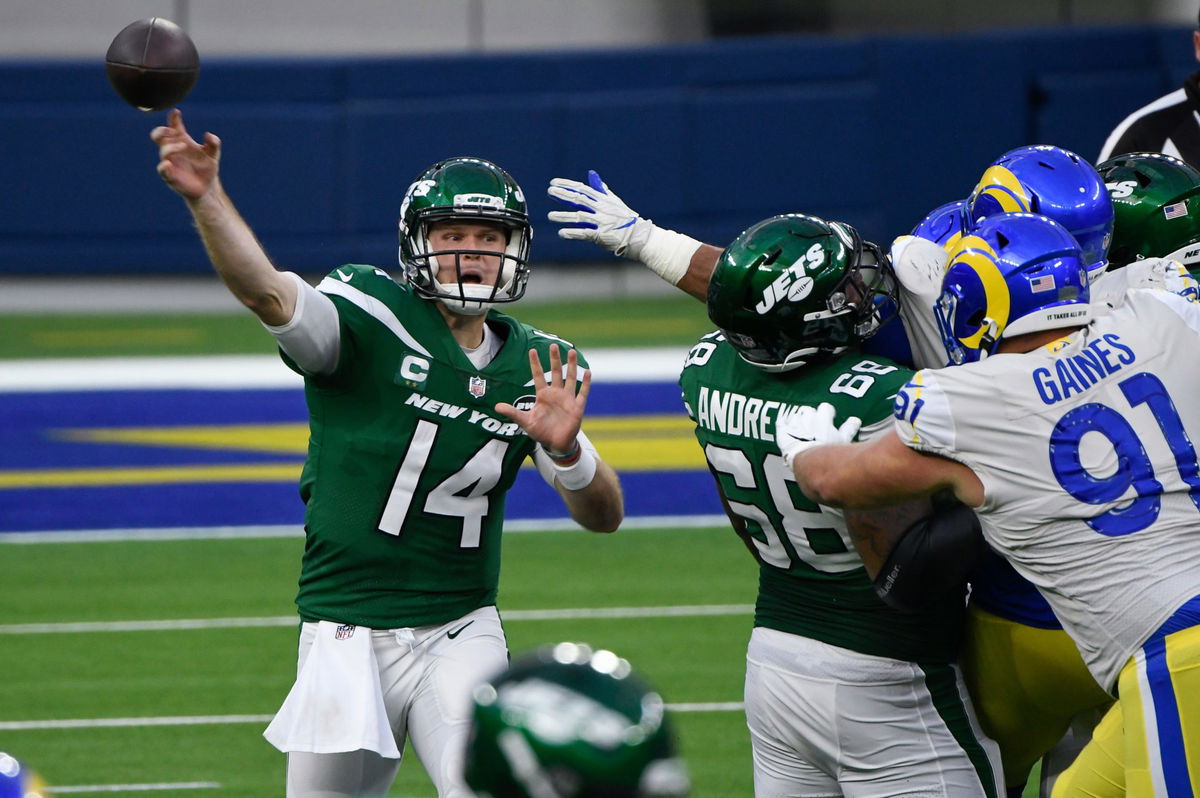 The California-born youngster has thrown for 8,097 passing yards with 45 passing TDs during his 3-year stay in New York. He further rushed for 417 yards with 5 rushing TDs in 38 starts for the Jets.
Darnold will turn 24 next month and he has an opportunity to turn his NFL career around with the Panthers. But what does the organization think about him? Here's what GM Scott Fitterer has to say.
ALSO READ – Did Baltimore Ravens Do Enough to Back Lamar Jackson This Summer?
Sam Darnold tipped for an immediate impact with Carolina Panthers
"He just has to be Sam."@Panthers GM Scott Fitterer talked about the keys to success for Carolina's new QB Sam Darnold

LISTEN HERE #KeepPounding | #NFLDraft pic.twitter.com/TS8oUkQdhZ

— SiriusXM NFL Radio (@SiriusXMNFL) May 6, 2021
Fitterer featured on the latest segment of the SiriusXM NFL Radio show earlier this year. He spoke about Carolina's short-term plans this season and the expectations from latest recruit, Sam Darnold.
"We went out and traded for Sam because we saw the talent on tape. We think we can help him. We want him to kind of just flush what's happened. He's only 23 years old. He played in a big media market, high-round pick. Just come here, let the players down here help you out. We surrounded him with a lot of good talent at receiver, we have the best running back in football, we're going to have a really strong offensive line, and we've added to our defense. All of that plays together."
"He doesn't just have to do it by himself. He just has to be Sam and work with [offensive coordinator] Joe [Brady], work with Sean Ryan, our quarterbacks coach. Don't try to make the big plays, don't try to go outside of himself. Just play football. Play it fast, play it loose and let the guys make plays with you," Fitterer said on the show.
Darnold showed flashes of brilliance during his time with the Jets. But he needs to elevate his performance in 2021 and maintain a certain level of consistency as well.
He will need some help from the likes of RB Christian McCaffrey, WR DJ Moore, and WR Robby Anderson in the coming weeks. Is it possible that Darnold turns out to be a hidden gem? Of course but the odds of him turning out to be a flop are equally accurate. Watch this space for more.
ALSO READ – Here's How Going to Denver Broncos Will Help Aaron Rodgers Win a Super Bowl
The post Carolina Panthers GM Wants Sam Darnold to Forget New York Nightmare appeared first on EssentiallySports.