Cyril Abiteboul Confirms Daniel Ricciardo Tattoo Bet Still On
As a sports fan, there are hardly a few things more exciting than a hilarious, good-natured yet competitive wager. It is always interesting to see who comes out on top and if the losing party will hold their end of the bargain or not. In Daniel Ricciardo and Cyril Abiteboul's case, we lucked out as not only the charismatic Australian driver won the comical tattoo bet, but now his former boss has confirmed his intention to follow through with it.
Last season, Ricciardo and Abiteboul shook hands on a deal – the latter will get an inking of the former's choice, provided the former breaks Renault's Podium drought.
Thankfully, at the 2020 Eifel GP, Ricciardo got an unlikely third place. And it's been more than six months since that and we still don't see any tattoo. Does this mean that Abiteboul is backing out? Apparently not.
"I am a man of my word and ready for any tattoo," Abiteboul told RacingNews365.
Read More: 'Hard Guy to Put Away': Daniel Ricciardo Explains Why He'd Love to Fight Max Verstappen
However, the Frenchman is slightly losing his sleep over the dimensions and designs after Ricciardo revealed his plans last week for a honey-badger themed inking –
He said, "I still get to choose size and location! As soon as the restrictions are waived! A bet is a bet! I may just ask for a right to edit the style of the beast!"
What's the hold-up with Daniel Ricciardo & Cyril Abiteboul?
Re-iterating the point on the time's that elapsed since his podium, Ricciardo recently revealed the reason for not going ahead with the wager, right now.
"With Cyril, it's basically just trying to be in the same place at the same time. I don't want to just tell him to go and get a tattoo and send me a photo, I want to be there. I want to organize it and document it. I'll pay for it. I'll get mate's rates. Pay cash," Ricciardo explained.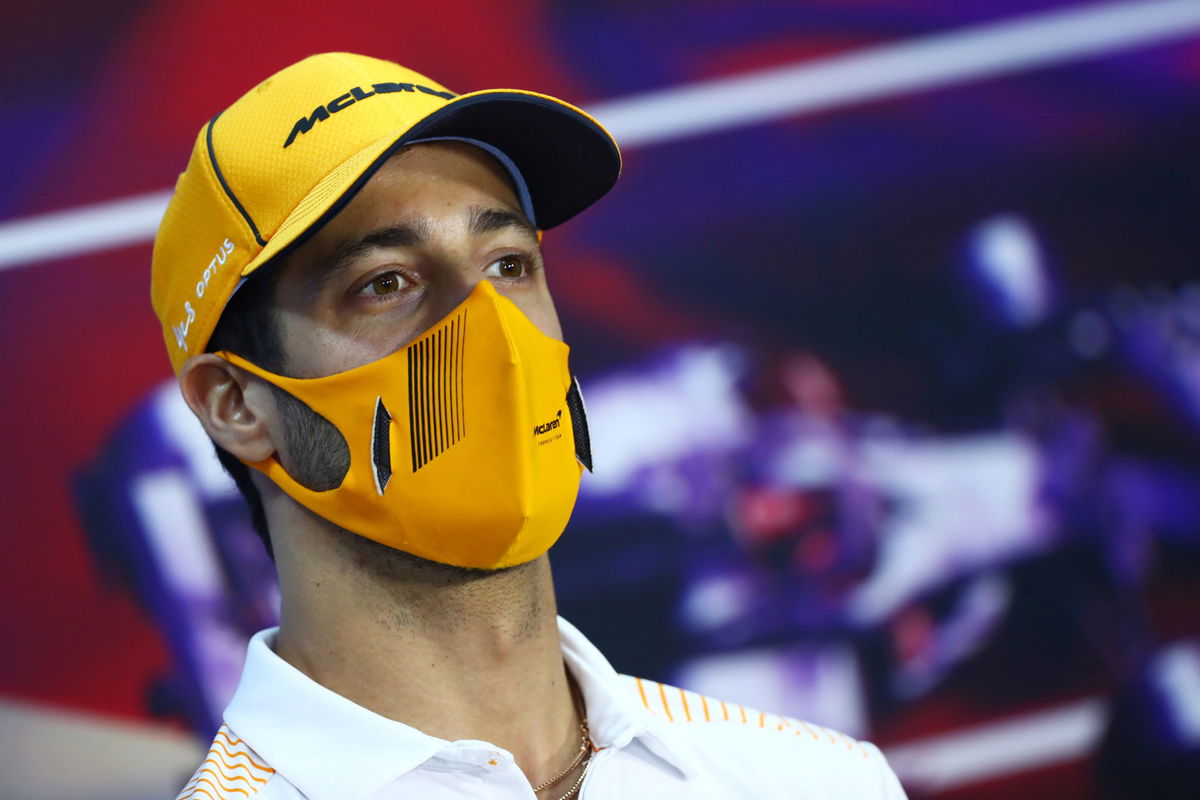 It is good to hear that they still maintain this kind of relationship. It's even motivated McLaren CEO, Zak Brown, to engage in similar frivolities with his star recruit. The Australian is really the type of personality that F1 needs and we can't seem to have enough of him.
The post Cyril Abiteboul Confirms Daniel Ricciardo Tattoo Bet Still On appeared first on EssentiallySports.