All You Need To Know About Madrid Open's Trophies
As more and more tennis tournaments came into existence, each event wanted to differentiate itself from the other. And Madrid Open has done it so extensively. The ATP and WTA 1000 event already has a unique stadium and a very distinctive winner's trophy as well.
Madrid Open is owned by former player and Romanian billionaire Ion Tiriac. He expanded the tournament in 2009 with a new Caja Magica stadium and in 2011 the new Madrid Open trophy named 'Ion Tiriac Trophy' was given to the winners.
"Create a trophy like no other, and one which honors every tennis player who ever made history in the game," Tiriac to the trophy maker Roland Iten.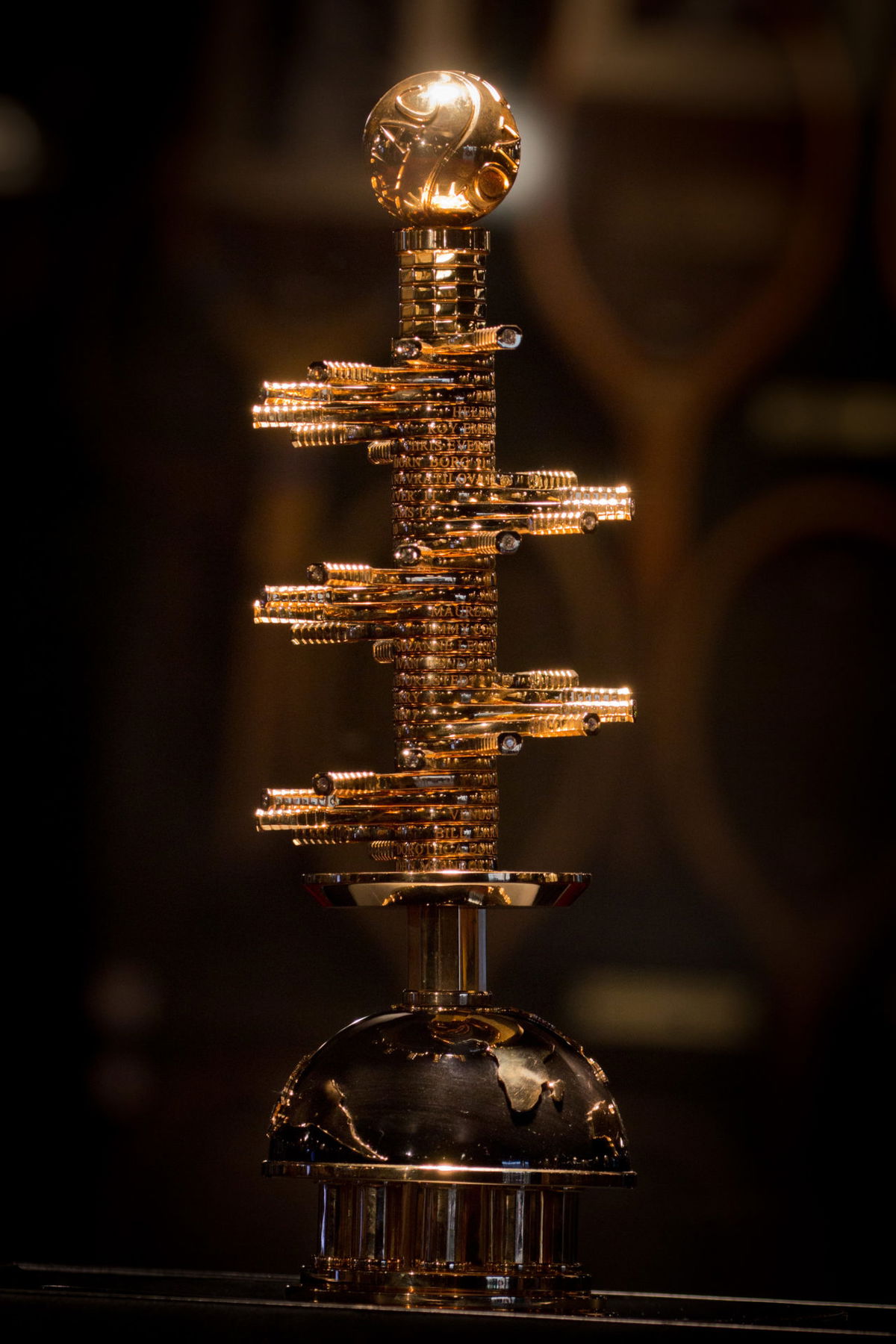 The inspiration behind the Madrid Open trophy?
The Ion Tiriac Trophy is one of tennis' most unusual and unique trophies. According to its maker Roland Iten, it represents a stairway to heaven. There are 32 tennis racquets stacked upon one another to represent make a staircase. Each racquet has names engraved on it to honor the greats of the sport.
Roger Federer, Rafael Nadal, Serena Williams are among the players whose names are on the trophy. Other names that appear are Margaret Smith, Steffi Graf, Pete Sampras, etc.
"I needed to find a design solution which honoured all the tennis greats equally. From McEnroe to Williams, from Federer to Nadal, and to Margaret Smith herself, they possess their own individual skill and style," Roland Iten said.
The exotic elements of the trophy and do players take it with them?
Given that Tiriac and Iten put a lot of thought into the trophy, it is very expensive. It is one of the most expensive trophies in the whole of sports. The trophy is 43 centimeters in height and weighs 7.5 kgs or 16.5 lbs.
The trophy is made fully of solid rose gold. It has 96 manually assembled parts and features 33 diamonds of 0.33 carat each. The 32 racquets stacked upon each other are made of gold and on top of the trophy is a golden tennis ball which symbolizes a globe.
Given the expensive nature of the trophy, the players are not allowed to take it with them. Instead, the players are given a smaller replica. The replica is made of solid silver and weighs close to 3 kgs or 6.6 lbs. The height of the replica is 33 centimeters.
Read More: Madrid Open Stadium: Cost, Capacity, Retractable Roof, and More to Know About Caja Magica
The post All You Need To Know About Madrid Open's Trophies appeared first on EssentiallySports.