Cowboys' HC Mike McCarthy Gives Injury Update on Dak Prescott
Dak Prescott will be back next season. The Dallas Cowboys quarterback suffered a gruesome injury last season, ruling him out for the rest of the year.
In his absence, the Cowboys floundered greatly. Furthermore, there were doubts that he would return because he entered free agency this year.
However, Prescott signed a new long-term contract with the Cowboys and is working to find his way back to full fitness so he can make his return for the team.
Dallas Cowboys Head Coach Mike McCarthy was a guest on the Rich Eisen Show recently. Eisen asked McCarthy for an update on Dak Prescott and his injury.
McCarthy gave a positive update, noting that Prescott was progressing well, and showing strong signs of recovery. There are different levels and activities that come with each stage of recovery, and Prescott has done well in each stage he has taken part in so far.
READ MORE: Former Super Bowl Winner Tips Dallas Cowboys to Shine in the NFC
"He looks great, he really does. He's in here every day so, I can't say enough about the progress he's made. I think all of us, there's different thresholds you have to get over when you're coming back from anything.
"And you can see his ability now, he's throwing to the perimeter group. But he's taking a bunch of steps here, and he looks great. We're excited and I think he will pick up right where he left off."
Dak Prescott looking for redemption
Prescott will be hungry to get back on the field once again. He was looking very good at the beginning of last season. However, a campaign-ending injury put him on the sidelines for the rest of the year.
The Cowboys desperately missed Prescott during the season as Andy Dalton wasn't able to find any success at the quarterback position. The rest of the team wasn't able to cope with Dalton supplying them with passes either.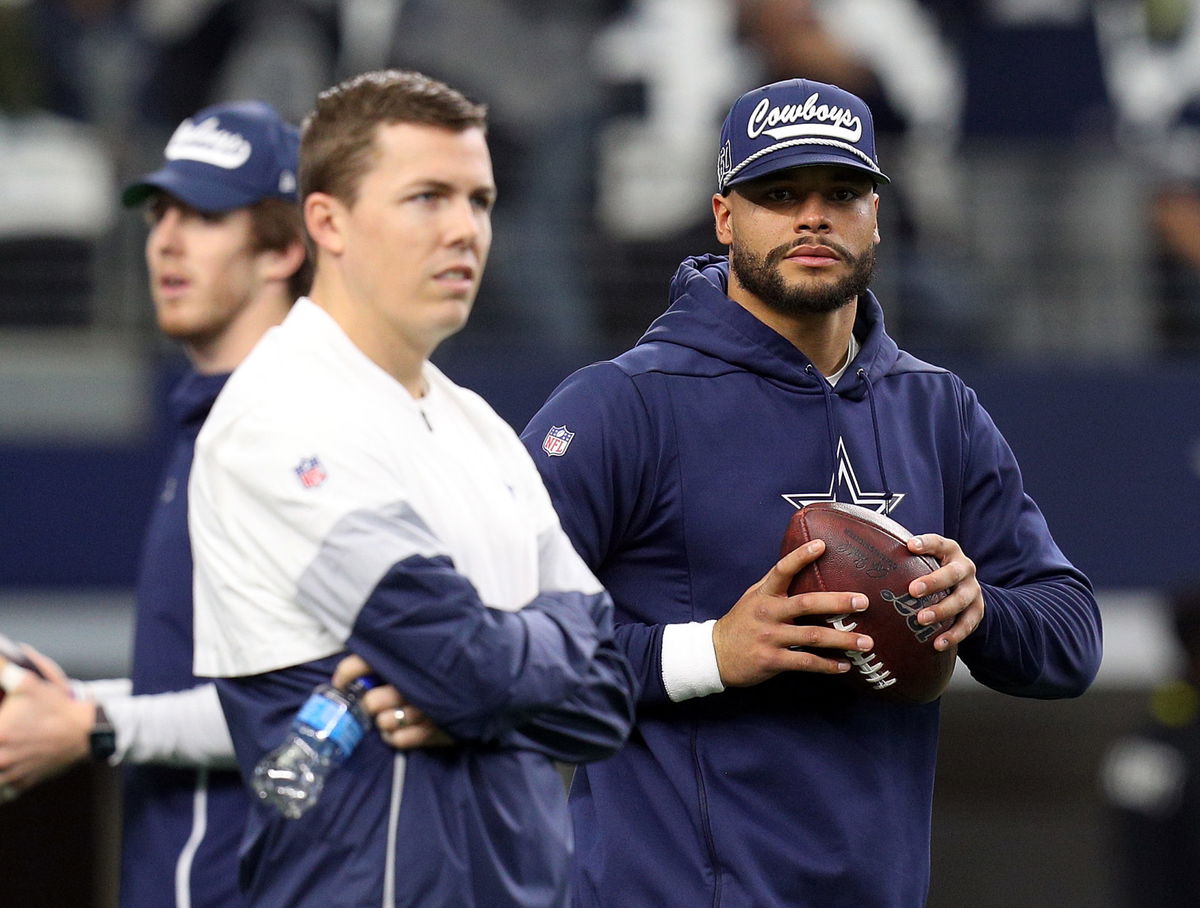 READ MORE: Dak Prescott Injury Update: Dallas Cowboys QB Feels He's Ready to Play a Game Again
Will Dak Prescott be able to find success next season? With a new long-term contract that pays him handsomely, Prescott will want to show that he earned that lucrative a deal.
However, given how the NFC East is built, he will have to grind with the Dallas Cowboys to earn a playoff spot. But if Prescott can replicate some of his earlier form, then the Cowboys will feel confident about their chances.
The post Cowboys' HC Mike McCarthy Gives Injury Update on Dak Prescott appeared first on EssentiallySports.