'A Load of Rubbish' – Lewis Hamilton Reveals Using Vettel's 'Useless' F1 Technique
In what was a rather dull start to the hybrid era in F1, two prime drivers managed to bring in some incredible nail-biting moments through their intense rivalry; Sebastian Vettel and Lewis Hamilton.
The battles were mostly neck-and-neck, which may have pushed the Briton into desperately searching for the extra bit of pace. One of his options was to follow his rival's interesting driving technique, which is quite common amongst the drivers of the preceding decades.
Apparently, the former Ferrari driver, Vettel, visualizes a lap at the back of his head, which consequently helped him gain more exposure to the circuit, and clock much better lap times.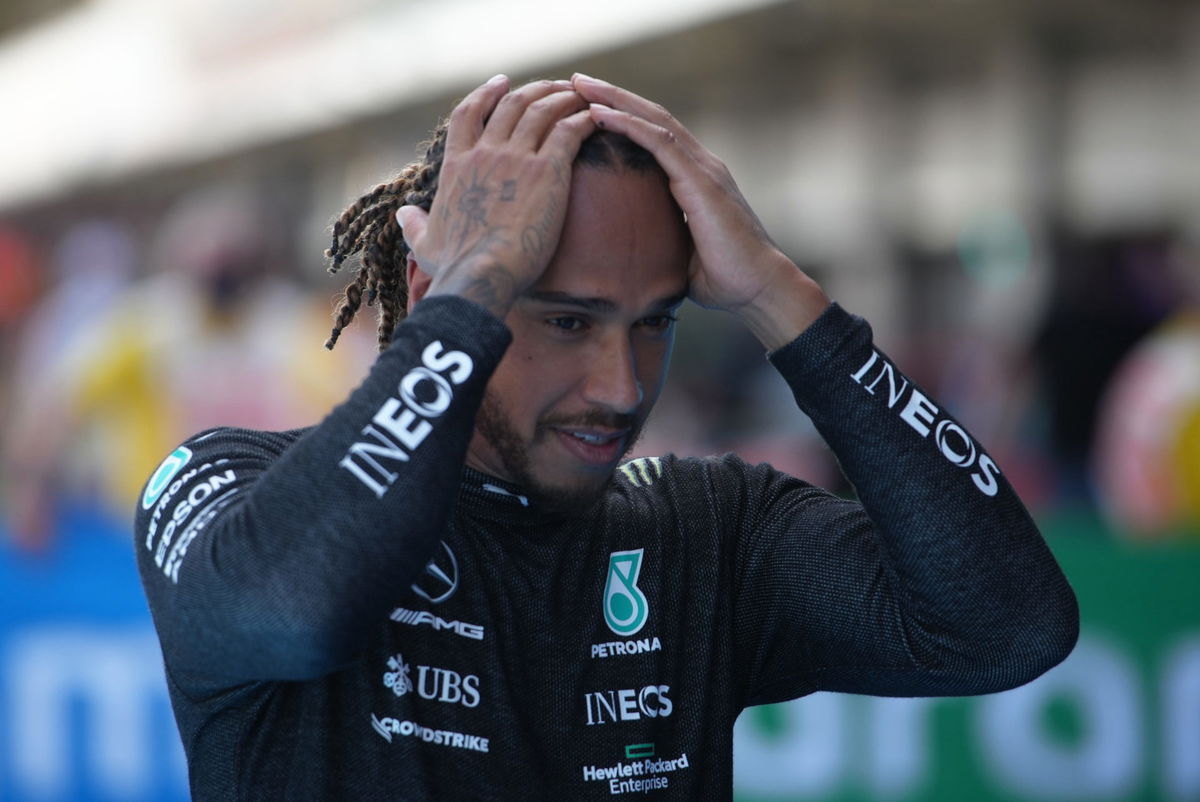 And, after hearing this interesting and potentially game-changing skill, Hamilton did give it a try. So, what was the end result? Did it work out for the Mercedes driver?
Well, the 7-time world champion reckoned that such techniques were a "load of rubbish", at least to him. However, he also stressed that visualizing a lap did a lot of good for Vettel.
What did Lewis Hamilton say?
During an interview with Sky Sports' Martin Brundle, Hamilton opened up about the technique that ultimately turned out to be "useless" to him.
"I think that's a load of rubbish," Hamilton said. "I don't wanna knock it because maybe for some people it worked. I remember Seb used to do that, visualize a lap. I tried it and it was useless for me. So, again, it's about finding what works for you."
Hamilton and Vettel have had quite a lot of controversial on-track moments through their battles in the 2010s. But the duo seemed to have worked their way through that.
And now, they've managed to build a rather inseparable bond, both off track and on track. But what's missing now is their juicy duels.
Hence, with the 2022 F1 season hinting at some major twists, there is always a chance that Vettel's current team, Aston Martin, can race their way up to the top, potentially alongside their engine suppliers.
So, will the upcoming regulation changes manage to revive the rivalry between Hamilton and Vettel? Well, let's see what the future holds.
Read More: The One F1 Record Where Sebastian Vettel Utterly Crushes Lewis Hamilton
The post 'A Load of Rubbish' – Lewis Hamilton Reveals Using Vettel's 'Useless' F1 Technique appeared first on EssentiallySports.