"Wish I Had Done That With My First Match": Serena Williams on the Priceless Moment With Her Opponent at Wta Parma 2021
Former world number one and twenty-three time grand slam champion Serena Williams came back to winning ways on the red dirt as she defeated the young Italian qualifier Lisa Pigato in her opening round match at Emilia-Romagna Open.
The American, who played at the Italian Open last week after the semi-final exit at the Australian Open, faced a shock defeat to the Argentinian Nadia Podoroska in straight sets 6-7(8), 5-7.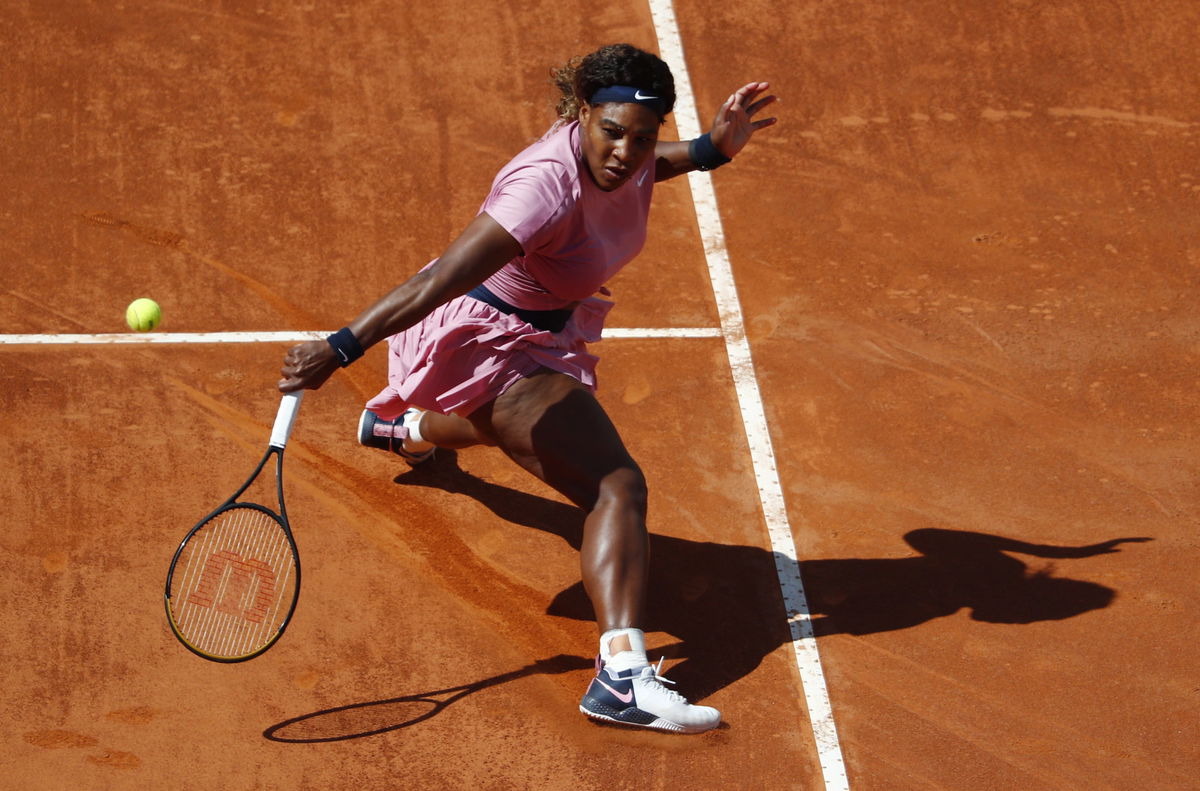 Also read: "I'm a Motivator": Serena Williams Has Funny Banter With Coach Patrick Mouratoglou During Practice Drills
Even in the match against Pigato, Serena got into trouble in the first game as the Italian came up with a couple of powerful backhand winners and won the first game. Meanwhile, the American had to take some time to get used to Pigato's style of play.
Winner flew from Serena's racquet once she got hold of the baseline strokes and began hitting winners with more freedom. Unfortunately, Pigato didn't stand a chance once the American found her mojo and lost the match 3-6,1-6 in an hour and eight minutes.
Serena Williams showers praises on the young Italian Lisa Pigato
It was the Italian's first match on the WTA tour and she made her presence felt, and got a rightful appreciation from Serena Williams post the match.
"The first game, she played really good and I needed to adjust to get back.It was a bit of both, figuring out her game as well. She told me she was only 17. Her future is super-bright – she handled the moment well, so I look forward to cheering for her in the future", Serena explained.
In fact, the match was also responsible for providing a heart-warming moment for fans. After the contest got over, Pigato ran over to Serena and asked for a photo with her on-court as the American warmly obliged to the request.
How lovely was this? After the match, Lisa Pigato asked Serena Williams for a photo, what a cute moment! pic.twitter.com/fykW03v0xI

— LorenaPopa (@popalorena) May 17, 2021
Serena was all praise for Pigato for having the courage to ask for a photo on-court.
"It's usually after the match, in the locker room, I take photos. It was really cool and gutsy. It was her first WTA main draw match, so I thought it was a really good opportunity to take a photo – she'll be able to look back on that in years. I wish I had done that with my first match, it would have been really cool", concluded Serena.
A nice exchange and a special moment for Lisa Pigato pic.twitter.com/Y9bA1WbEz7

— wta (@WTA) May 17, 2021
Lisa Pigato, who is currently ranked number 572 in the world, will cherish the moment forever. With the young talent already showing a lot of promise on-court, it's a matter of time before she starts winning big matches on the WTA tour.
Also read: IMPRESSIVE! Serena Williams Back to Winning Ways on Clay Following Italian Open Disappointment at WTA Parma 2021
The post "Wish I Had Done That With My First Match": Serena Williams on the Priceless Moment With Her Opponent at Wta Parma 2021 appeared first on EssentiallySports.