Lando Norris an Integral Part of McLaren's F1 Resurgence: McLaren Boss After New Deal
It always boosts the morale of the team, whenever a talented driver extends his contract with the team. It is no different this time, as it was just announced that Lando Norris signed a multi-year deal with McLaren.
Team principal, Andreas Seidl has been pleased with Norris's decision to stay with the Woking-based outfit. He stated that the young driver has been impressive since first coming onto the scene and is looking forward to their partnership in the near future.
The 21-year-old has been in great form since the start of the season and even earned a podium at the Emilia GP. Norris currently sits in 4th place in the driver's standings with 41 points to his name and hopes to score more as the season progresses.
Team boss, Seidl happy to see Lando Norris continue with McLaren
As quoted from McLaren's website, Seidl said, "Our decision to confirm Lando's long-term future at McLaren was very straightforward. Lando has impressed us since his rookie year with his performances, and his evolution as a driver since then has been clear to see."
"He's an integral part of our performance recovery plan and his record so far, securing two podiums with the team over the past year, has shown he's a formidable competitor on track."
So excited to tell you that I'm staying with McLaren. My goal is to win races and world championships and over the last three years McLaren have shown me that they're able to build a car for me to do that in. Let's continue what we started @McLarenF1 pic.twitter.com/SjGhrfzX73

— Lando Norris (@LandoNorris) May 19, 2021
He added, "Like him, we have strong ambitions for our future together and I'm pleased we're continuing this journey into the next chapter for both Lando and the team," Seidl concluded.
Norris performing at his best  this season
The young McLaren driver has been displaying amazing performances since the season kicked off in Bahrain back in March. Norris has managed to score in every single Grand Prix that has happened till now and even got a podium in Italy.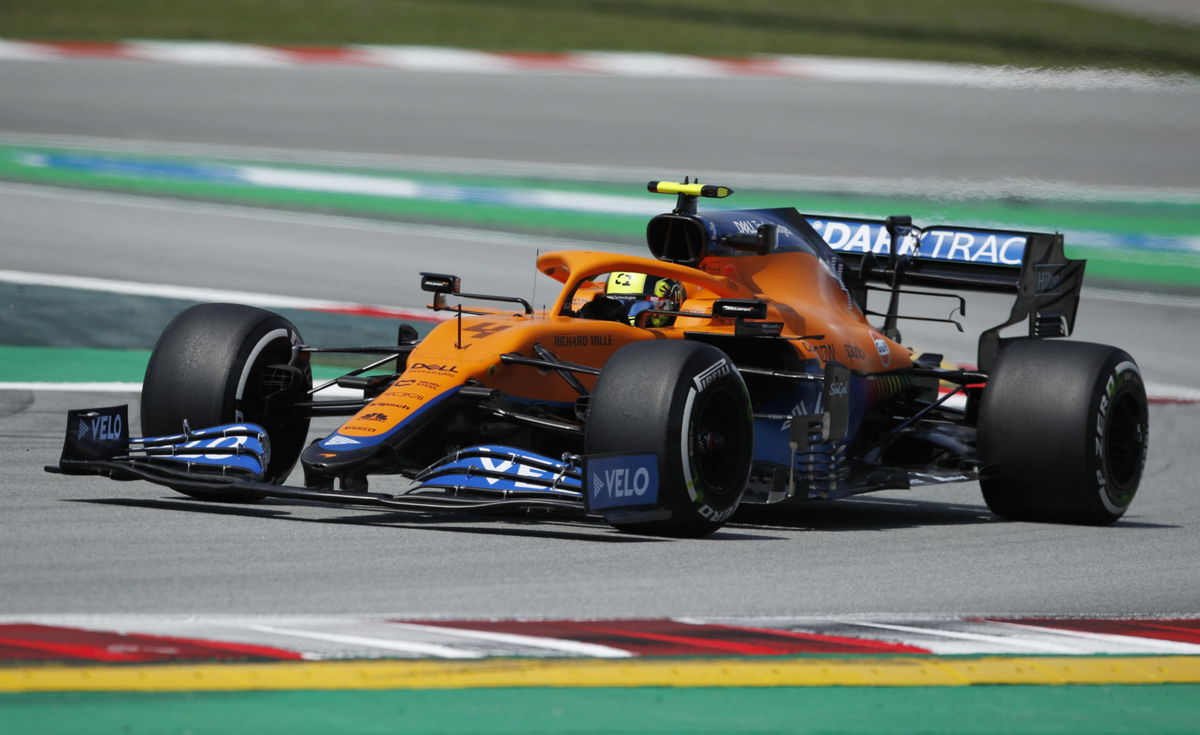 With a new deal signed, the Woking-based squad has a talented driver that will take them to the top. The 21-year-old has 41 points under his belt, but hopes show great performances and to score maximum points in the upcoming races.
The fifth round of the championship takes us to the crown jewel of F1, Monaco. With the team morale high with Lando extended his stay, they hope to have a stellar performance around the streets of Monaco. Where do you think Norris will finish on Sunday's race? Let us know in the comments below.
Read More: Lando Norris Pushing for More Success "Together with Daniel Ricciardo" After New McLaren F1 Deal
The post Lando Norris an Integral Part of McLaren's F1 Resurgence: McLaren Boss After New Deal appeared first on EssentiallySports.