"Felt Determined to Do Something About It": Naomi Osaka to Expand Play Academy to Haiti, Los Angeles
Naomi Osaka hasn't had the best of times on a tennis court of late but it doesn't seem to have taken away from her zeal to expand her tennis academy to the far corners of the globe, inspiring scores of aspirational girls to take up the sport.
The Japanese tennis superstar, who launched her 'Play Academy' in her homeland last year, is in the process of expanding it to Haiti, where her father is from, and Los Angeles.
The Academy had been launched in association with Nike, her apparel partner, and Laureus Sport for Good with an objective to provide "grants and capacity-building training for community organizations in order to boost girls' access to and participation in sports".
Naomi Osaka says she wanted to help girls excel in sports
Realizing that there are many girls out there who, though driven to excel in sports, lose out due to lack of support of the kind she had from her family growing up, Osaka eventually came to partner with community organizations in taking forward her dream to give more opportunities to girls to excel in sports.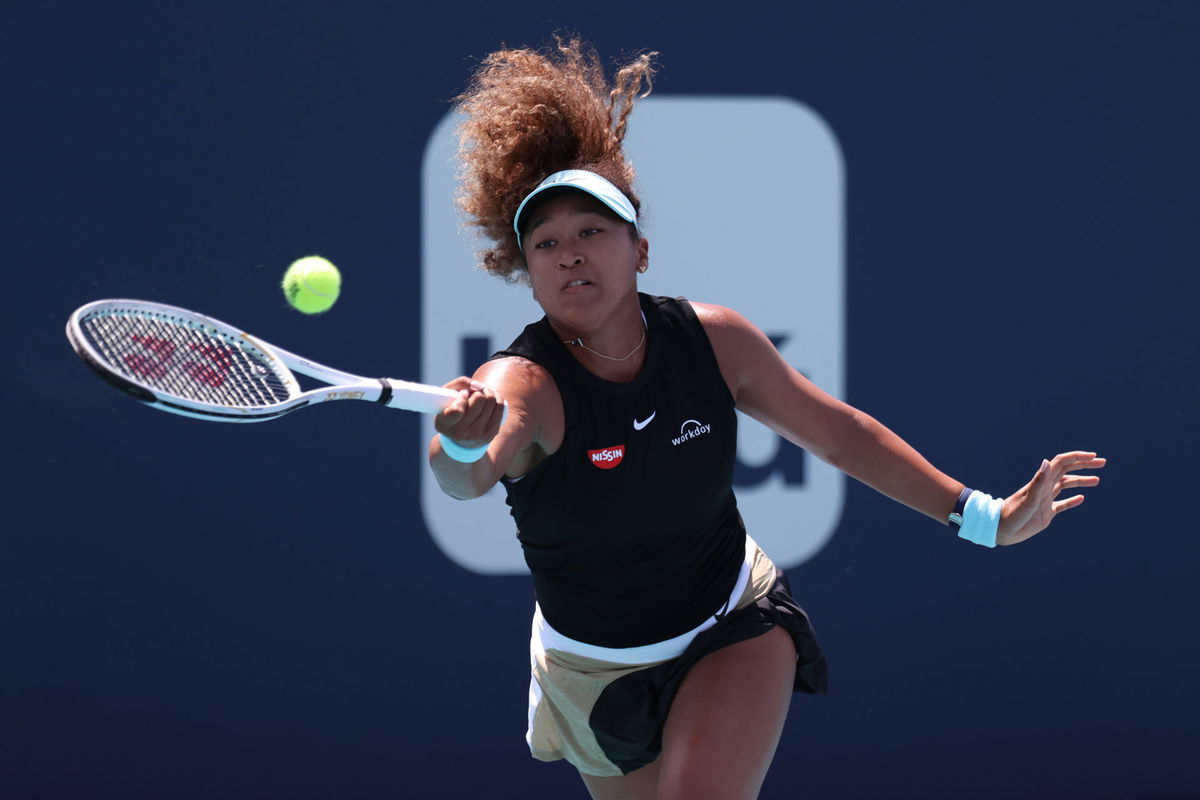 "There are huge barriers that girls face in getting active. Some girls, especially those from marginalized communities, never even get the chance to play. The more I learned about these barriers — through my work with Nike and Laureus Sport for Good – the more I felt determined to do something about it," the current World No. 2 said.
Detailing how she moved ahead with her plans, the reigning Australian Open champion said that she started a conversation on giving more access and opportunities to aspirational girls to excel in sports and soon found many like-minded partners joining the endeavor.
"It started with conversations, and it became this incredible program working with community partners that are committed to leveling the playing field for girls," Osaka said.
Osaka recalls how her mother worked hard to support her dream
Osaka recalled her mother working "incredibly hard" to support her dream and "passion for play", adding that she taught her to embrace diversity.
"Every role model I've had has inspired me to dream big. To level up in every way. While I'm still working on how to be the best role model I can be, I want to show them that I stick to my beliefs and love who I am," the reigning US Open champion said.
Read More: "Watched So Many of My Idols Win This Award": Naomi Osaka Upon Receiving Laureus Sportswoman of the Year Award
Play Academy Haiti will partner with GOALS Haiti to work for underprivileged youth, encourage the hiring of more female coaches and make quality education accessible to girls to build their "confidence, self-esteem and leadership skills".
The post "Felt Determined to Do Something About It": Naomi Osaka to Expand Play Academy to Haiti, Los Angeles appeared first on EssentiallySports.