"WWE is on a Different Planet"- Eric Bischoff Believes WWE is Clear of AEW
Tony Khan's All Elite Wrestling (AEW) opened doors in October 2019 and has been grown to be a top professional wrestling promotion in such a short time. Some even consider AEW to be a threat to WWE. However, no matter what anyone says, WWE Chairman, Vince McMahon doesn't believe the same at all.
Eric Bischoff says Vince McMahon doesn't care about AEW
With AEW beginning house shows before WWE, Eric Bischoff recently touched upon the subject of whether AEW is a competition to WWE on his 83 Weeks Podcast. He revealed that he doesn't think AEW is competition to them and even added that WWE Chairman, Vince McMahon doesn't even care about them or anything they do.
He said, "I don't think Vince cares, I know wrestling fans like to think that there's this battle between AEW and WWE. The very fact that I made an appearance on AEW a month before they inducted me into the Hall of Fame suggests to me that they really don't care. Are they aware? Sure."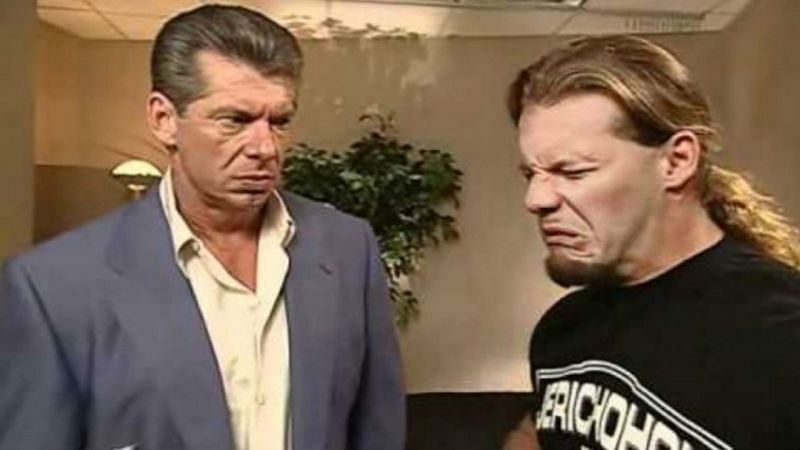 Bischoff then shared why he believes Tony Khan's promotion isn't a competition to WWE. He revealed AEW is only a couple of years old whereas WWE has built it's name, legacy, and empire for over four decades! His words suggested that AEW doesn't even come in the conversation when WWE talks about its competition.
"WWE is on a different planet than AEW right now. That's because AEW is about 24 months old or so, WWE has been around for decades and decades and decades. A lot of catching up to do folks, there is no war. There is no angst or anxiety from WWE in my opinion when it comes to AEW."

Well, if someone like Eric Bischoff is saying it then does hold a lot of credibility. After all, it's coming from a man who actually went head to head with WWE back in the 90s. We all know of it as the infamous 'Monday Night Wars.'
Now that Bischoff has cleared the air, we hope wrestling fans do not argue over the "AEW is competition to WWE" topics anymore. What do you think? Is All Elite Wrestling a competition to WWE? Let us know in the comments below!
Also Read: "I Wanted the Screen for Myself"- Charlotte Flair Reveals Issues Working With Father Ric Flair in WWE.
The post "WWE is on a Different Planet"- Eric Bischoff Believes WWE is Clear of AEW appeared first on EssentiallySports.