Jake Paul Invades Floyd Mayweather's Stage, Gets Ignored
Jake Paul has made yet another jibe at the boxing great, Floyd Mayweather. A few days back, the duo entered a fierce brawl with each other and broke into the news headlines for obvious reasons. That said, the YouTuber turned boxer, who escalated his rivalry with 'TBE', is only looking to get onto the latter's nerves.
Recently, 'The Problem Child' invaded Mayweather's stage by interrupting him in a virtual interview. Paul recorded the whole incident on his Twitter, and said, "Floyd is doing like a little interview right now on stage of this app called Clubhouse. Imma sneak on stage and say gotcha stage."
GOTCHA STAGE @FloydMayweather pic.twitter.com/UZaleKBXcj

— GOTCHA HAT (@jakepaul) May 27, 2021
"Hey Floyd, hey Floyd, gotcha stage, gotcha stage. Get off the clubhouse, my brother's gonna beat your a**."
Mayweather unquestionably heard Paul's comments, yet he didn't pay any attention.
Read More – Devin Haney Trainer- Who Trains the WBC Lightweight Champ?
On June 6, 'Pretty Boy' will lock horns with the Ohio native's elder brother, Logan Paul. The pair will fight each other in an exhibition showdown and 'The Problem Child' warned Mayweather about the same in his aforementioned statement.
The brawl between 'Money' and Jake Paul ignited at the former's press conference with Logan Paul. The 24-year-old met Mayweather backstage, and the world saw what happened. In fact, compared to the press conference, this backstage altercation garnered more attention and hype from fans and fighters.
Is Jake Paul on the brink of booking a fight with Floyd Mayweather?
Jake Paul is just 3 fights old in the boxing world. Despite that, the fame and attention he's accrued over the past few months has been astounding. He just wants to capitalize on the same and trace a long roadway in the sport.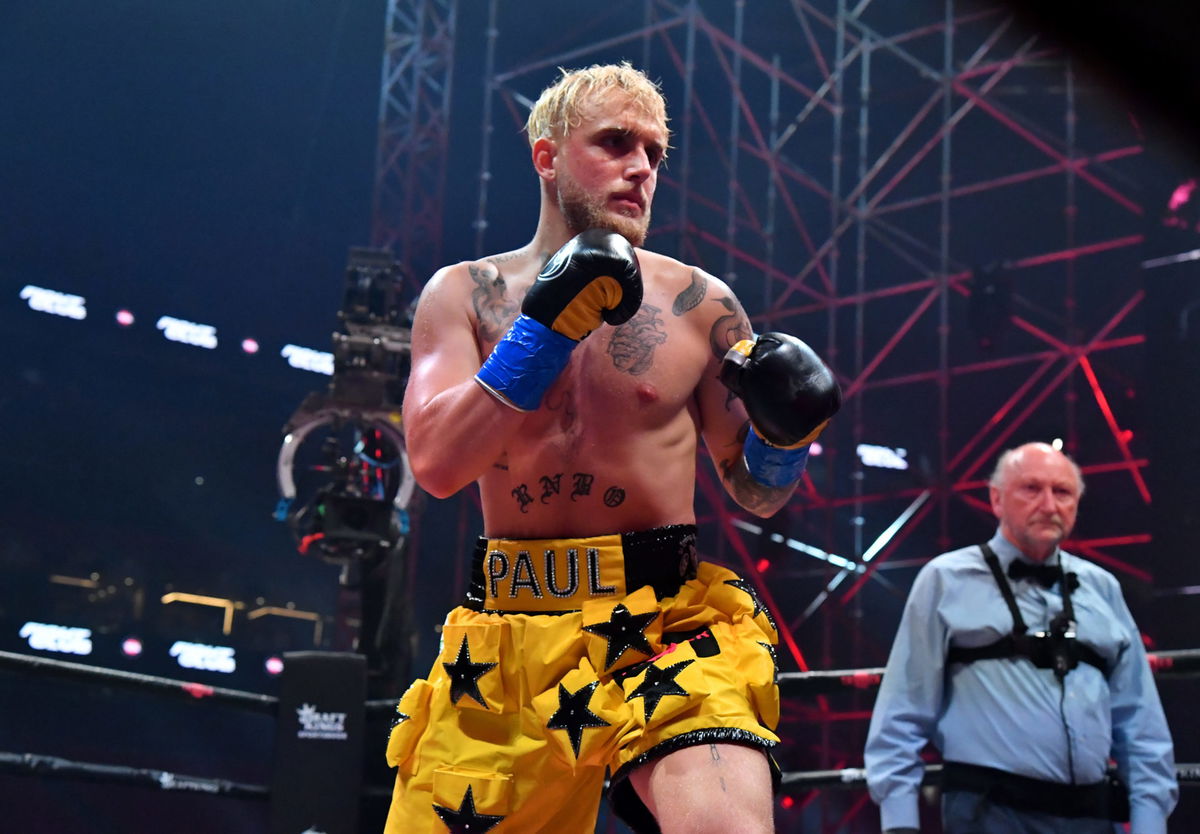 In order to do the same, Paul will have to book massive fights against opponents like Floyd Mayweather and more. Given his antics, 'The Problem Child' is certainly doing his all to bag these enormous fights.
For now, Paul, who is unaligned with any opponent, seems to be targeting 'Money' Mayweather, both on behalf of his brother and himself. Do you see this fight happening?
What do you draw off Paul's above 'Gotcha Stage' moment with Floyd Mayweather?
The post Jake Paul Invades Floyd Mayweather's Stage, Gets Ignored appeared first on EssentiallySports.