NBA Playoffs 2021: When and Where to Watch the New York Knicks vs Atlanta Hawks Game 4?
The clash between New York Knicks and Atlanta Hawks is hands down the most interesting ongoing series in the EC. The Hawks have scared the Knicks with their astute defense and hunger for advancing to the next round. However, there is still a lot of life left in this first-round tussle. 
Be it a confident Trae Young shushing down the NYC crowd or a roguish fan spitting back at Trae, the series has seen some extremities. But now, it is on the Knicks roster to play one more game at the sold-out State Farm Arena to make a return.
When and where to watch Knicks vs Hawks Game 4?
The fans will have to give away their nap and instead make time for this mouthwatering battle on Sunday noon. 
Here are some important FAQs answered –
Date and time: May 30 @ 1:00 PM ET
Venue: State Farm Arena, Atlanta (Georgia)
Television broadcast: ABC
Live stream: Watch ESPN
Prediction: The betting odds call it a Hawks game.
So that is about the very important game 4 which will decide if the Hawks will expand their lead or the Knicks will level it. In the first scenario, the Knicks' plan to limit their second-round playoff tickets only for the vaccinated people might later become obsolete. 
Watch this story – Mavericks, Knicks, and Other NBA Teams That Have Made Jersey Blunders
Where is the NY squad lagging?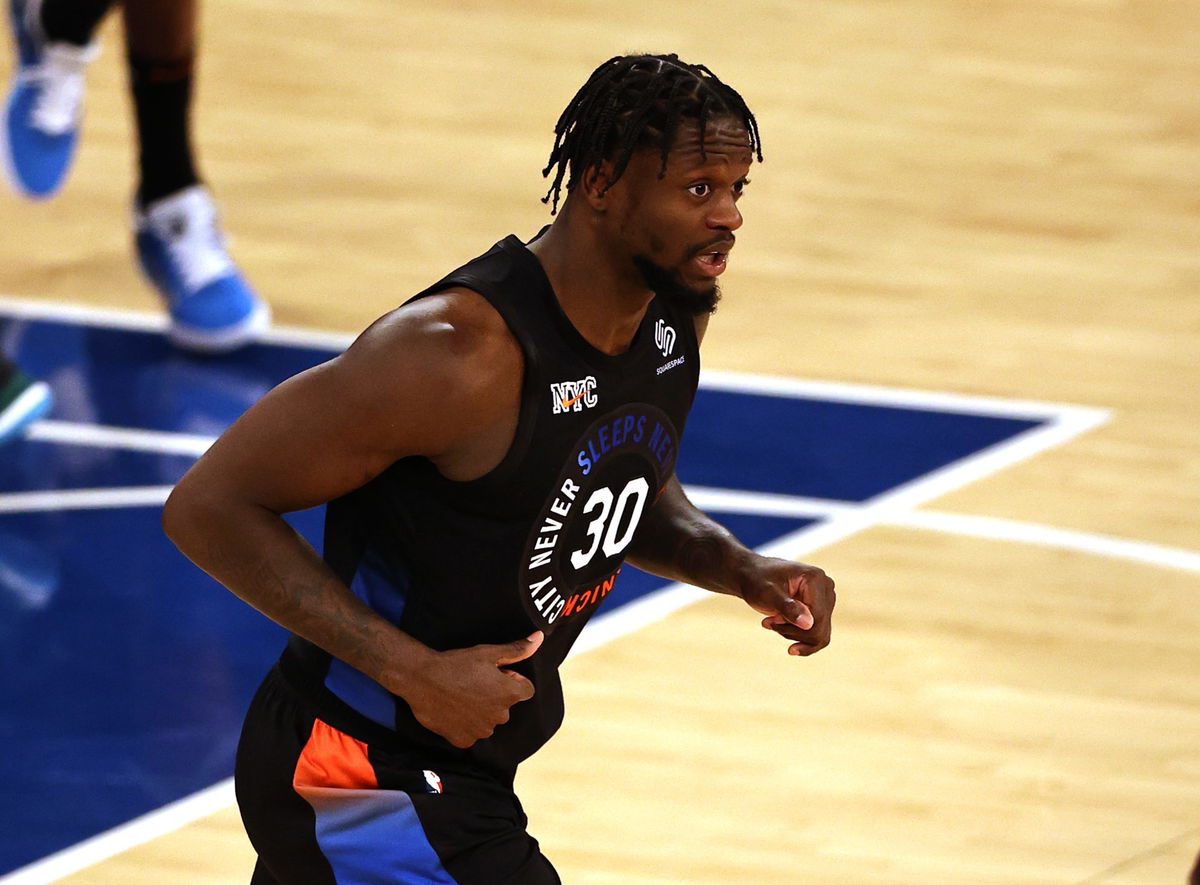 Julius Randle, the most improved player of the 2020-21 season is now looking like the most overrated player this year. The man was among the handful of players who played 71 games in the regular season. He averaged a career-high in almost every department of the game to win that individual recognition. However, his offense has struggled in the playoffs at a meager 24.1% FG and 30% from the three-point line. The same is the story with shooting guard RJ Barrett, who has been a disaster from downtown in the postseason. If not for Derrick Rose, the Knicks have been very poor in the last week.
The Hawks, on the other hand, are a very balanced team with decent depth. It will be extremely important for the Knicks to somehow limit Trae Young if they want to win the next game. Do you think they'll be able to do it? Help us know in the comments below.
Read more – Stephen A. Smith Questions New York Knicks' Decision to Let Austin Rivers Go
The post NBA Playoffs 2021: When and Where to Watch the New York Knicks vs Atlanta Hawks Game 4? appeared first on EssentiallySports.