'They Wanted Me to Fight'- Khabib Nurmagomedov Says He Was Offered $100 Million Dollars
Exhibition fights in boxing is a common theme that fight fans have been seeing over the past few years. People from all walks of life, be it YouTube, Basketball, MMA, and even TikTok, are singing the dotted line to get into the squared circle to put on an exhibition fight for the fans. The most notable upcoming exhibition fight marks the return of Floyd Mayweather to the ring as he takes on YouTuber Logan Paul. 
Although Mayweather is retired as a professional, he is a businessman at heart. 'Money' does not pass up opportunities presented to him if they have the right number of zeroes in the cheque. However, recent reports suggest a former MMA champion passed up a mega 9-figure payday to take on Floyd 'Money' Mayweather. 
Read More:- Leon Edwards reveals how he found out about his dad's death 
Could Floyd Mayweather vs Khabib Nurmagomedov be a possibility down the line?
In a recent interview with RT sport MMA, a reporter asked Nurmagomedov what the $100 million debacle was. And if he was actually offered that kind of money to take on Floyd Mayweather. 
He said, "The enticement is always there. There were such discussions with Saudi Arabia. They wanted me to fight there, I don't know about $100 million, that was not the exact sum, but about that." 
The news that a possible fight between 'Money' and 'The Eagle' was in the works at some point in time was divulged by Nurmagomedov's manager Abdelaziz. He stated on Mike Tyson's podcast, "Khabib got offered $100 million after he was retired to fight Floyd Mayweather. $100 million. $100 million. You can ask Floyd. You can ask everybody. Khabib said, 'No, I'm retired. I told my mother I'm retired. I'm going to keep my word to my mother. If my mother told me to fight again, maybe I will. But right now, she told me not to fight."
Khabib Nurmagomedov is one of the biggest Muslim athletes in the world. His fan following was apparent when the UFC held UFC 242 in Abu Dhabi, which was a wild success.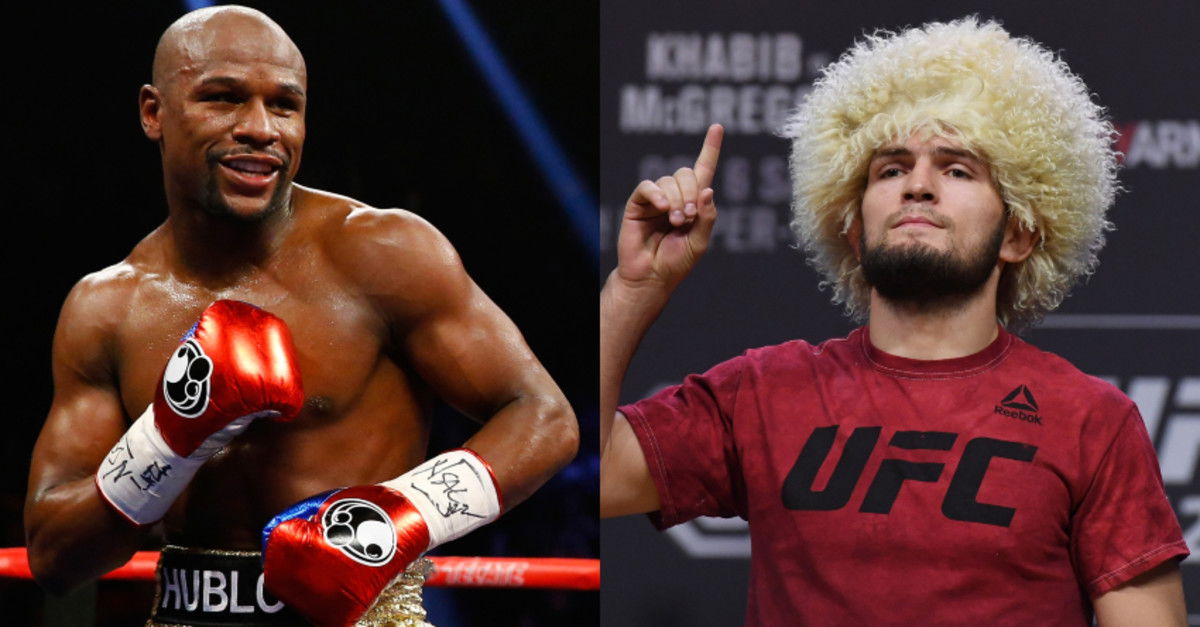 Also, it was recently announced that for the Tyson Fury vs Anthony Joshua fight which did not take place ultimately, the site fee was a whopping $150 million. Therefore, it is not out of the question that 'The Eagle' was offered a handsome payday to take on Floyd Mayweather in Saudi Arabia. 
What do you make of Khabib Nurmagomedov turning a 9-figure payday and a chance to fight Floyd Mayweather? Let us know in the comments below!
Watch this story:- Five Unknown Facts About The UFC President Dana White
The post 'They Wanted Me to Fight'- Khabib Nurmagomedov Says He Was Offered $100 Million Dollars appeared first on EssentiallySports.