Ferrari Expected to be Behind McLaren in Baku: Charles Leclerc Makes Surprise Revelation
Charles Leclerc has been in the red-hot form in recent times and deserved full praise after the qualifications of the Azerbaijan Grand Prix. The Ferrari driver surprised everyone by achieving back-to-back poles after a red flag disrupted the qualifying session in Azerbaijan. The streets of Baku witnessed a record-equalling four red flags on Saturday.
The Monégasque driver admitted in his post-qualifying press conference that Ferrari previously expected to be behind Mclaren. Moreover, Lewis Hamilton joins the surprise Ferrari pole-sitter on the front row. Meanwhile, his partner Valtteri Bottas ended all the way back in 10th. The drivers' championship leader, Max Verstappen, finds himself just behind in the second row alongside Pierre Gasly.
Watch This Story: F1 Driver Salaries Revealed: How Much Do Lewis Hamilton & Co. Earn?
What did Charles Leclerc say after achieving pole in Baku?
Ferrari and Charles Leclerc do have achieved an unexpected pole in Baku but their chasing rivals Red Bull and Mercedes have the long-run pace advantage.
When asked about why Ferrari wasn't expecting the significant result in the qualifications, the Monégasque driver said: "I think to be more of less like McLaren, even a little bit behind, These were the ones we were considering to be our main rivals here. Then FP1, FP2, FP3, we were surprised but we thought that there was something more in Quali, a bit like Monaco at the end but to a bigger extent."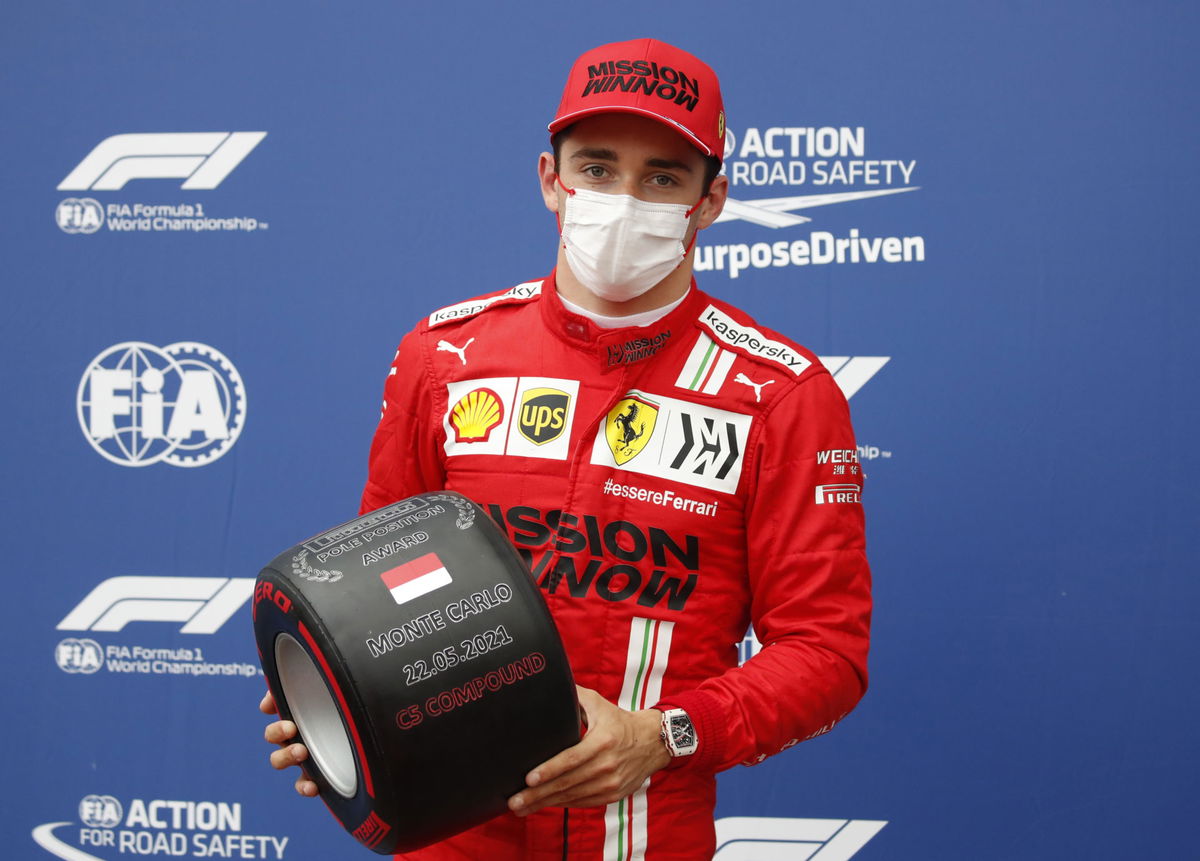 When asked about the long-run pace of the car, Leclerc said: "Oh, I think it's going to be difficult to keep these two behind me. In FP2 we weren't as strong as Red Bull or Mercedes so we need to keep working and keep pushing for tomorrow but it's not going to be an easy race."
Read More: Norris Fumes at FIA: "I Don't Deserve Three Points on My Licence for This"
Can Charles Leclerc hold on to his pole position and take home a historic win for Ferrari? Let us know in the comment section below.
The post Ferrari Expected to be Behind McLaren in Baku: Charles Leclerc Makes Surprise Revelation appeared first on EssentiallySports.