'I Took That Personally': LeBron James Quotes Michael Jordan in His Fresh Comments Against the Evils
The playing season for LeBron James might've ended in a hassle, but a different chapter of his life is awaiting its beginning. King James is ready to bless the silver screen with his larger-than-life aura and a gripping storyline. 
Space Jam: A New Legacy is just over a month away from its grand release. Scheduled strategically around the days of the NBA Finals, the movie will benefit from the hype over the greatest basketball week of the season. Ahead of that, the makers have released a teaser to build some hype.
LeBron James copied the Michael Jordan from TLD
The meme world is already full with Michael Jordan from The Last Dance living his "I took it personally" moments. And now, LeBron James added to the series when he described the storyline of his Space Jam flick.
Describing Chapter 1 of his movie, the 36-YO legend expressed, "Basically, what happened was, an evil algorithm took my son, I took that personally."
Interestingly, the way King James narrated this, sitting on a sofa, opening his palms, and showing some character, matched perfectly to how MJ said the same in his documentary. Take a close look – 
Now, that's both hilarious and intriguing because no one knows if the movie has any reference from the 1996 Space Jam or not. 
Read More – 'Should Not Be Out of Shape': Former NBA Champion Schools LeBron James for Ruining Lakers' Regular Season
The Akron Hammer prioritized Space Jam over the Olympics
LeBron James first joined Team USA to represent the nation in the Olympics in 2004. After that forgetful summer, Bron again participated in the mega-event in 2008 and 2012 to win Gold Medal on both occasions. However, this time around, King James has other priorities and Space Jam comes at the top of those.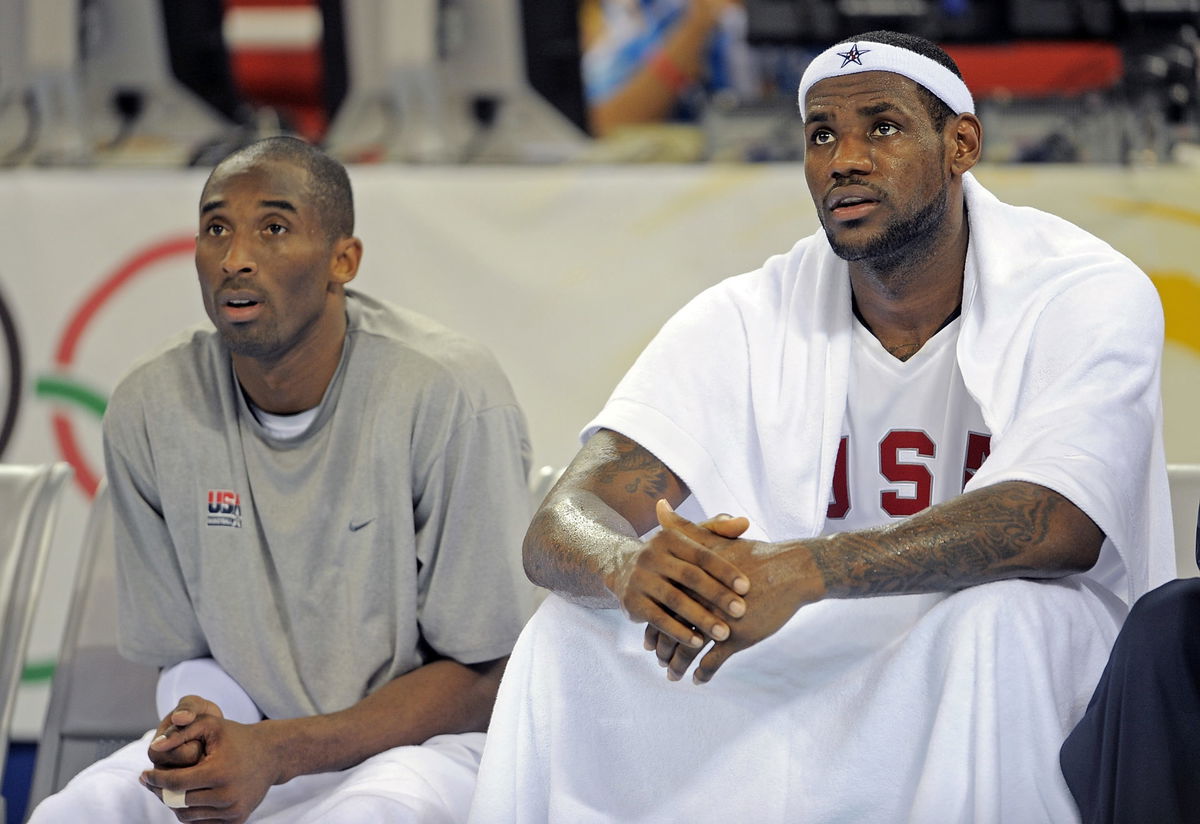 He recently admitted, "I think I'm gonna play for the Tune Squad this summer, instead." Well, this is where Richard Jefferson's comment, "I heard the bugs call LeBron, the wash king. I think Bron took that personally," reinstates that Bron would rather fight the goon army than anyone else.
Plus, it would also allow LeBron some rest that he missed because of a crunched off-season.
What about Space Jam is exciting you the most? Is it the possible mention of Michael Jordan, is it the role of stars from Anthony Davis & Damian Lillard to Klay Thompson, or is it anything else? Help us know in the comments.
Watch This Story – A Look At Hilarious Michael Jordan Fail Moments
The post 'I Took That Personally': LeBron James Quotes Michael Jordan in His Fresh Comments Against the Evils appeared first on EssentiallySports.