Everything You Need to Know About Poppy, The Latest Addition to WWE NXT
At the recent episode of NXT, Triple H welcomed back Poppy. Her association with NXT began when she performed at Full Sail Arena for an episode of NXT in October 2019. Now, she's become synonymous with the black and yellow brand, but how much do we know about her?
Who is Poppy?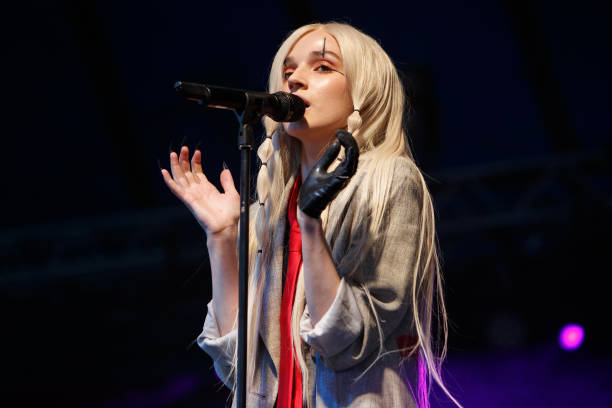 Moriah Rose Pereira, born and raised in Boston, Massachusetts, rose to fame with her unconventional performance art. She musical career took off in 2015 when she signed a contract with Island Records and produced her first EP, Bubblebath.
After the success of her first album, she began experimenting with her music and even put out content on her YouTube channel. She even won a Streamy Award for Best Breakthrough after starring in a series of videos for Comedy Central. This mainstream fame translated into success for her next albums.
Her debut studio album, Poppy.Computer, was a big hit, and she even performed a 36-city world tour. Her next brave project was a website called Poppy.Church. This platform allowed her fans to create their own avatars, enter rooms and interact with one another. The website currently stands shut.
Poppy's career blew up after 2019, soon after the WWE gig ended. She received her first Grammy nomination in 2021 and even performed at the show. As of now, she's the unofficial musical mascot of WWE NXT, ahead of names like Code Orange who performed Aleister Black's theme.
Her personal life has been under wraps for quite a while, but she's been vocal about her troubled past. She lists her influences as Cyndi Lauper, unicorns and Elvis Presley, but also draws inspiration from reggae, J-Pop and K-Pop.
Watch this Story: WWE Superstars Who No Sold Their Opponents Finishers
What's her connection with WWE NXT?
Her electro-metal influence caught the eye of WWE who wanted to bring her on board. Before you knew it, Poppy performed I Disagree in front of the Full Sail crowd and received a huge ovation. After that, her songs, Fill the Crown and Anything Like Me became the theme songs for NXT Takeover: Portland.
She then performed her unreleased song Say Cheese at NXT Takeover: Stand and Deliver. Her last and most recent appearance came alongside a woman she serenaded to the ring in 2019.
Candice LeRae, distraught over losing Indi Hartwell to Dexter Lumis, called out Poppy. She came out and claimed she doesn't wrestle, but she knew someone who did. Out came Io Shirai, who sent LeRae packing. Is this the beginning of a new friendship, or possibly a new tag team?
Read more: From WrestleMania to Hell in a Cell; The Best Matches of Sasha Banks in WWE
The post Everything You Need to Know About Poppy, The Latest Addition to WWE NXT appeared first on EssentiallySports.