Happy for Vettel, But Ferrari 'Surprised' by Aston Martin's Pace in Baku: Leclerc
Sebastian Vettel ended his podium drought after coming second at the recent Azerbaijan Grand Prix. The German's former Ferrari teammate, Charles Leclerc his happy for Vettel, even though he himself didn't get a chance to be on the top step.
The four-time world champion saw the red lights from 11th on the grid. However, he didn't give up on redeeming himself and pushed himself to gain places. When Max Verstappen crashed, it brought out the red flag, the race was restarted and Vettel was given the opportunity to finish in the top three, as he was starting fourth.
Lewis Hamilton made a mistake in turn one and fell down the pecking order. This was Vettel's chance to grab a podium finish with only two laps remaining, the German crossed the line in P2. He not only achieved driver of the day but also Aston Martin's first podium
Leclerc is happy for ex-teammate, Sebastian Vettel after Baku podium
As quoted from SpeedWeek, Leclerc said, "I've always been impressed with his experience. In some situations, he had great analytical skills. I learned a lot from Seb in that regard. He's one who pays a lot of attention to detail and that made a big difference in the end on the track. It was very interesting for me to watch his work. Besides, Seb is just a very good person. I was impressed by his modesty."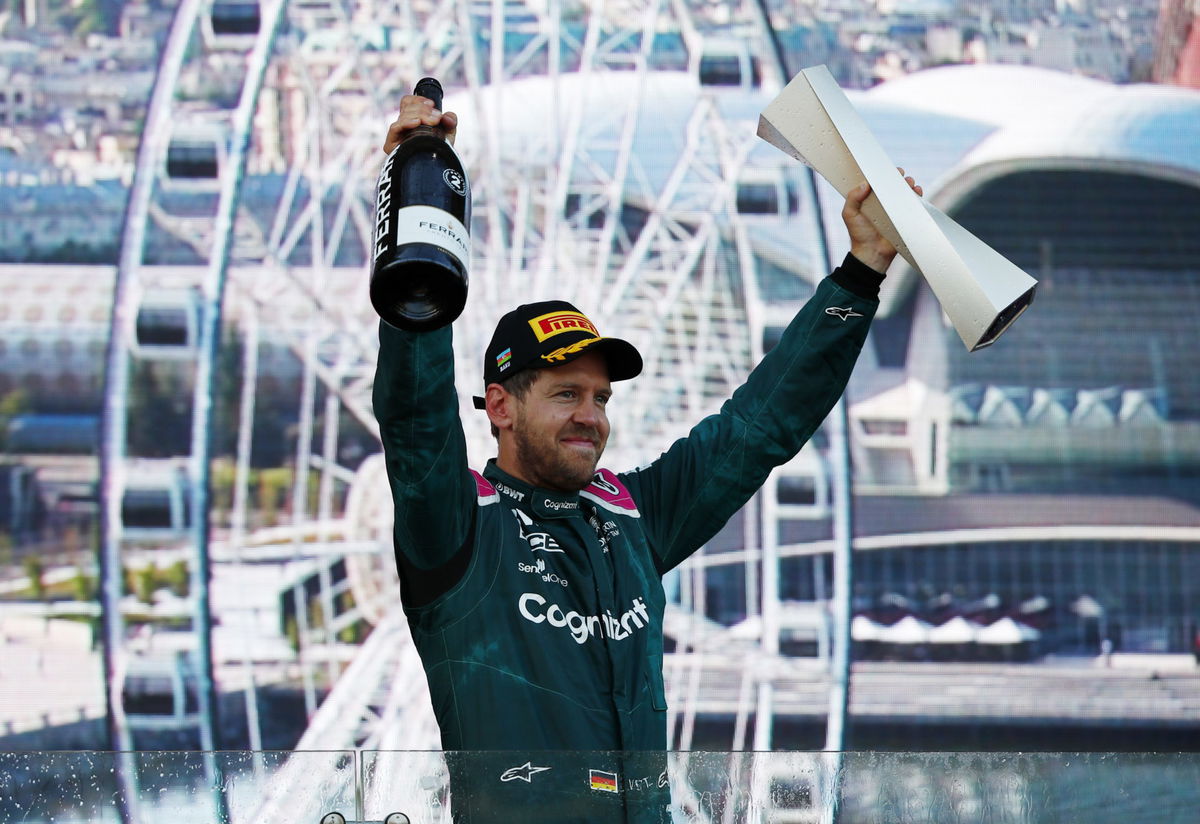 "In Baku, I was very surprised by the performance of Aston Martin. I didn't expect that they would be so fast. I would be interested to know how they could take such a step forward. As for Seb, I'm extremely happy for him that he finished second on the podium," Leclerc concluded. (Translated from German via Google)
Watch Story: When F1 Drivers Had a Blast on Top Gear Featuring Hamilton, Vettel & Ricciardo
The German reflects on his podium finish in Baku
Vettel was showing signs of improvement when he finished fifth in the Monaco GP. Then in Azerbaijan, he placed second after fighting from eleventh on the grid. The 33-year-old is happy to bring home the Silverstone-based team's first podium and hopes to achieve more this year.
Speaking to Sky Sports, Vettel said,  "It's also been a while, so I think it's always nice if you join a new team get together good results."
"I sat here on Thursday and said that I'm in it to win and I enjoyed the race because I was getting closer and closer to spots that I enjoy more and more."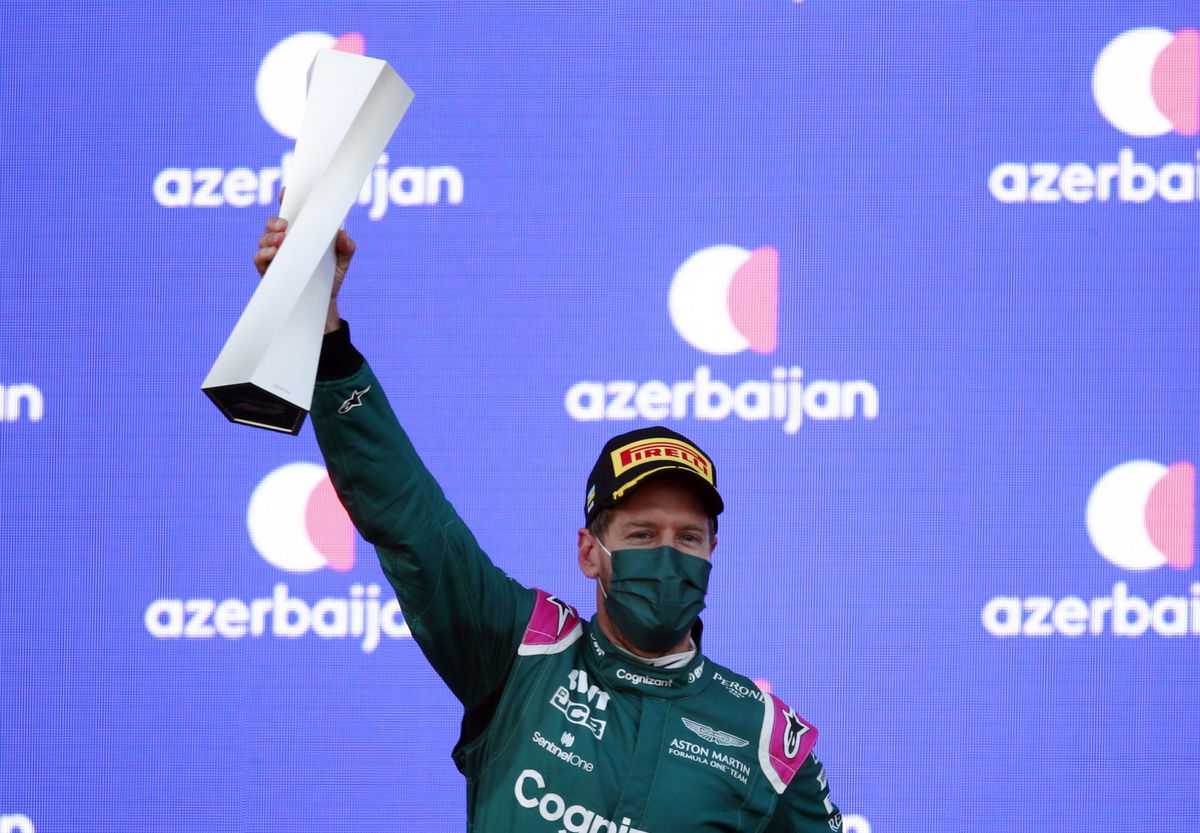 "Obviously when I was P4 I know that's good points for the team, for myself but as soon as we were in the podium ranks I really also thought that we can have a say if something happens. We need to be there, be sharp," he concluded.
Now the next hurdle in the German's new chapter is at the French Grand Prix in the coming weeks. Can Sebastian prove his doubters once again by having a podium finish or potentially win a race? We will just have to wait and find out.
Read More: Marko Doubts 'Dad' Stroll Will be Happy With Sebastian Vettel Looking Like Aston Martin's Number 1 Driver
The post Happy for Vettel, But Ferrari 'Surprised' by Aston Martin's Pace in Baku: Leclerc appeared first on EssentiallySports.