Injury Update: Will James Harden Play for Brooklyn Nets in Game 3 Against the Bucks?
Brooklyn Nets, in their last two games, proved that they're well off without James Harden, at least against the Bucks. With Blake Griffin enjoying a rebirth, they are not short of talent and can afford to rest a man or two if they want. Perhaps there's no other team in the league right now that can afford the same cushion. 
But by now, Mike Budenholzer and Giannis Antetokounmpo must've ideally worked out a strategy to check Kyrie Irving and limit Kevin Durant. If that's the case, the Nets would need James to wind up the series in four games. So is it that The Beard is coming back?
James Harden injury update is saddening for Brooklyn Nets fans
Well, the latest news on the 9x NBA All-Star confirmed he will miss Game 3 because of the hamstring issue. He would require some more rest before hitting the floor and playing one-on-one against the big Bucks. 
The 2018 MVP has his right hamstring troubling him for quite a while now. Fortunately for him, he could play against the Celtics to gain some rhythm as he averaged 23.2 in that series. But missing out on three games would mean his return allowing him some restricted minutes on the floor. 
James Harden will not play in Game 3 vs. Bucks pic.twitter.com/BDVL86DE7S

— Bleacher Report (@BleacherReport) June 9, 2021
Without Harden, the Nets must take a hit on the shooting attempts but that did not seem to be the case in Game 2. In that 125-86 blowout win, the Nets shot 21/42 from the long-range, and Kyrie handled much of James' playmaking. Still, the Nets would like The Beard to play Game 4 so he's ready for the big battles ahead.
Read more – Here's How Knicks' Derrick Rose Finished Ahead of LeBron James, Kawhi Leonard, and James Harden in MVP Voting
Can the Bucks take advantage of Beard's absence?
In the regular season 2020-21, the Bucks were 2-1 against the Nets, and that one loss was also a very close 2-point loss. Notably, Harden had a 34-point double-double in that particular game. Later, the Bucks had won both the games where The Beard was missing while Ky and Durant had produced impressive performances. However, in those two games, The Greek Freak had 49 points and 36 points respectively to shut down the Nets.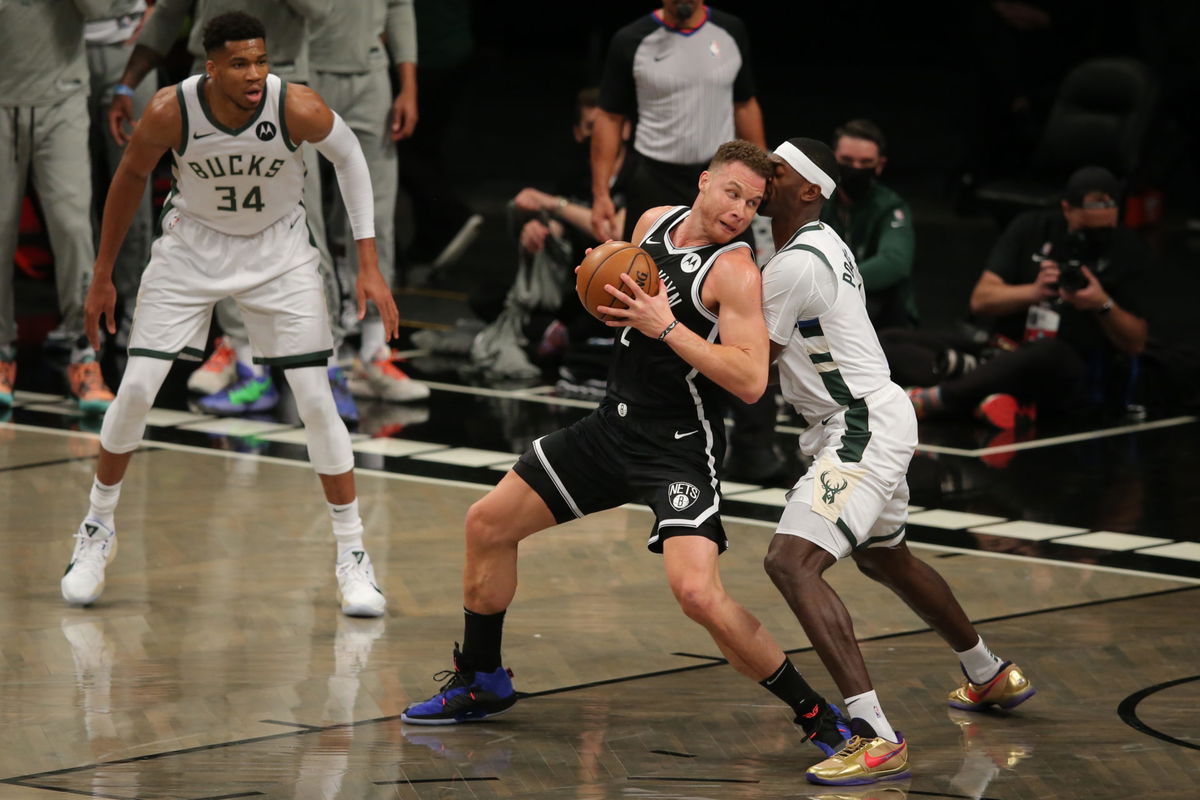 Meaning to say, if Giannis could get his acts straight with his team supporting him with spacing, the Bucks hold a shot. So if they could somehow stick to that regular-season strategy, the Nets can finally start missing Harden. But that would require a brave play from Donte DiVincenzo, a defensive doze from Jrue Holiday, a shooting consistency from Khris Middleton, and a role-play from Bryn Forbes.
So what do you think, can the Bucks use this opportunity to help? Let us know your valuable opinion in the comments below.
Watch this story – Injuries That James Harden Has Powered Through Over His Career
The post Injury Update: Will James Harden Play for Brooklyn Nets in Game 3 Against the Bucks? appeared first on EssentiallySports.