Mercedes Reveal Exact Moment Lewis Hamilton 'Clipped' the Magic Button
Lewis Hamilton endured a bitter end to his Azerbaijan Grand Prix on Sunday. Although the Briton put in a solid performance on Saturday to qualify second, he finished the race 15th after a mistake in the last two laps.
While the Briton's run in the last two races has raised eyebrows, his costly error at the restart in Baku drew more questions. Mercedes' technical director Mike Elliott pointed out the mistake Hamilton made in their regularly scheduled post-race program titled "The Debrief."
Lewis Hamilton unintentionally pressed the 'brake magic' button under pressure: Elliott
Elliott attributed Hamilton's error in Baku to the pressure he was under at the restart. Although the button wasn't active when on the grid, the Briton flipped the switch when trying to get past Sergio Perez heading into Turn 1. This mistake proved costly as he ran off the track, despite his excellent launch at the restart.
Elliott also mentioned Hamilton wasn't aware that he hit the button while scrapping with Perez. He said, "He made a fantastic start, he got himself up alongside Perez and as he and Perez were sort of shuffling positions, Lewis swerved.
"And in the process of swerving, he just clipped the magic button. And unfortunately, he didn't feel he had done it. So, he had no awareness he was going to have a problem."
The Briton ultimately finished P15, which marked his first finish outside the points since the 2018 Austrian Grand Prix.
WATCH STORY: Lewis Hamilton's Biggest F1 Crashes
Elliott describes how the 'brake magic' button affected Hamilton's finish to the race
Elliott mentioned when Hamilton pressed the button, the brake balance shifted to the front tires. This caused a huge lockup, which forced him to run off the track at Turn 1.
The Briton said, "The point he then braked, which was the normal point for him to brake, he was in a position where he got all of the brake balance shifted forward, which put all of the load through the front tires. As a consequence, they locked and from that point, there was nothing he could do but go wide."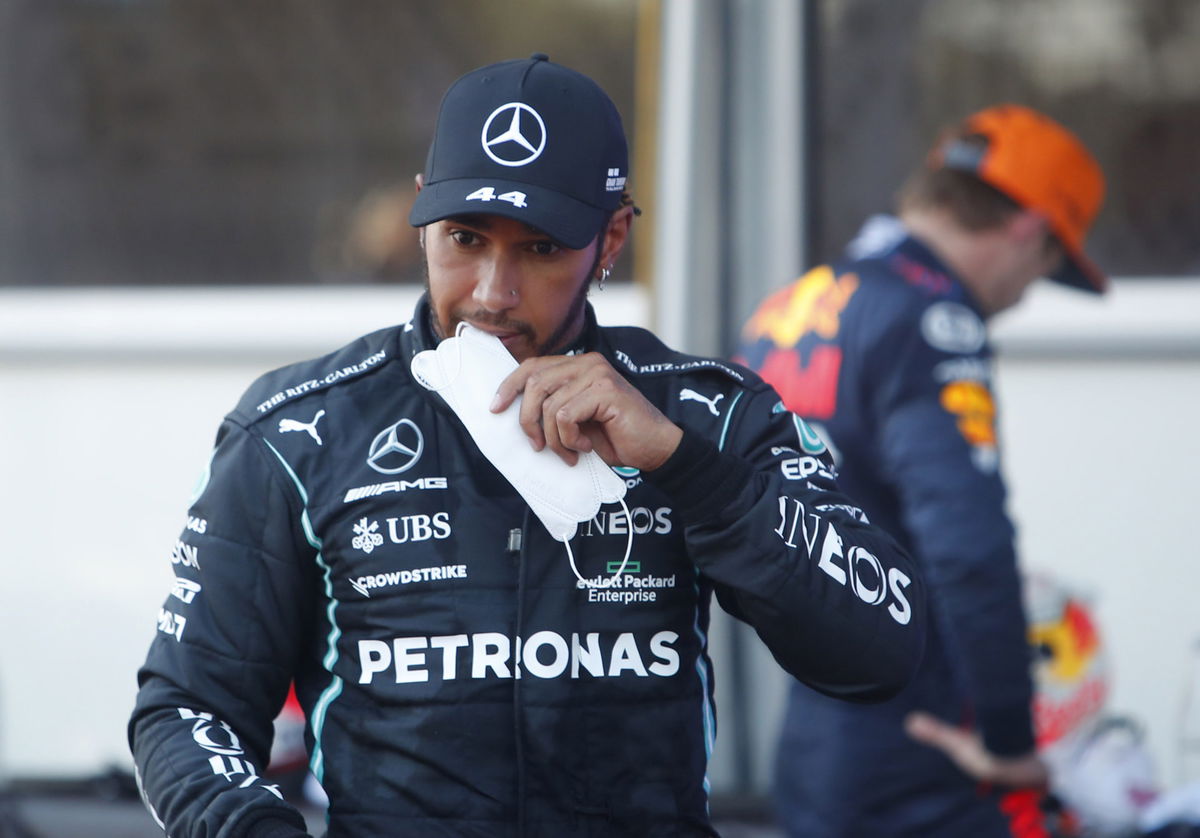 Although Max Verstappen's crash presented a major opportunity to go top in the driver's championship, Hamilton remains four points behind. While Mercedes struggled in back-to-back street races, the French Grand Prix offers a ray of hope for the Silver Arrows.
Should Hamilton claim his third career win in Le Castellet, he will reclaim the lead in his battle with Verstappen. Can the Briton return to winning ways, and help Mercedes bounce back on June 20?
READ MORE: Lewis Hamilton vs Mercedes: Who Deserves Credit for Their Success in Formula One
The post Mercedes Reveal Exact Moment Lewis Hamilton 'Clipped' the Magic Button appeared first on EssentiallySports.