Uncle Toni Nadal Reveals Three Things He Told Rafael Nadal to Become Invincible
Spanish World No. 3 Rafael Nadal is one of the mightiest opponents in tennis history. Moreover, his arduous gameplay has made even the best players struggle for each point over the last two decades. Also, his domination at Roland-Garros is unparalleled.
Many wonder what made the young Mallorcan kid into the El Matador he is today. The most obvious answer is his ex-coach and uncle Toni Nadal, who trained Rafa from his childhood.
In a recent interview with Tennis Channel, Toni Nadal revealed the set of instructions he had given the Spaniard. But he wouldn't have known then that his four steps rule would change the face of the tennis world.
Read More: "Helps Me to Comeback to the Competition": Rafael Nadal Reveals Key to Rejuvenating Himself
Uncle Toni reveals the four-step rule he taught Rafael Nadal
From 1990 to 2017, Toni coached Rafa. and he is one of the significant reasons Nadal is called the 'King of Clay' today. The duo won 75 career titles in singles and 11 in doubles. However, the instructions Toni gave his nephew to achieve such dominance seemed pretty basic.
"I said to Rafael only three things. Rafael, hit the ball as hard as possible. If it's possible, put the ball where it's not to your opponent. And if it's possible, put the ball in. Out normally, don't go very well," Toni smiled.
Immediately, the Spanish coach realized that he had missed out on an essential rule. Tennis is, after all, a sport and one should also enjoy it while playing.
1. Hit as hard as possible.
2. Put the ball where it's not to your opponent.
3. Put the ball in.
4. Hit the ball as good as possible every time.

And Rafa Nadal makes it look so simple.
Watch @dhantuchova's full interview with Uncle Toni: https://t.co/Kf9s2siS9c#Credentialed pic.twitter.com/Ee1JAVev23

— Tennis Channel (@TennisChannel) June 9, 2021
"And I said another thing. And it was the most important thing. Rafael, hit the ball every time as good as possible. And not only to win, it's to be happy. And to the personal satisfaction," Toni added.
While Toni's teachings are detectable in every shot that Rafa hits, it has also made the Spaniard the biggest challenge to beat on terre battue.
Read More: "I Paid Hundreds for 2 Sets and Half": Fans Refuse to Leave During Novak Djokovic vs Matteo Berrettini at French Open 2021
Nadal is chasing his 21st Grand Slam title at French Open 2021
The record 13-time Roland-Garros champion has reached the semifinals for the 14th time. Rafa will meet Serbian World No. 1 Novak Djokovic in the next round, the player that Toni has quoted as his nephew's biggest threat.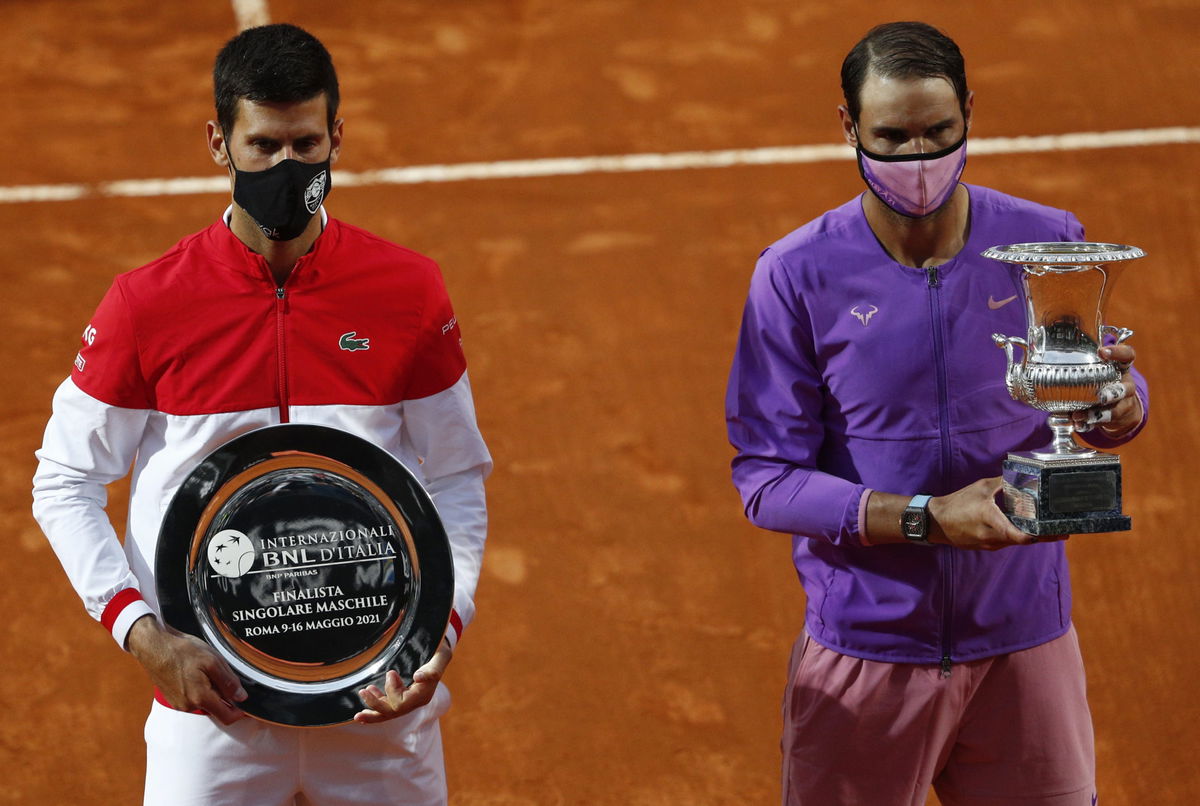 It will be the duo's record 58th matchup and unquestionably one of the biggest matches of the year. It will be interesting to see if the Serb can take down the Rafa wall on clay.
Who are you supporting to win the French Open 2021 title?
Watch this story: Rafael Nadal vs Novak Djokovic Rivalry at French Open
The post Uncle Toni Nadal Reveals Three Things He Told Rafael Nadal to Become Invincible appeared first on EssentiallySports.