WATCH: Alex Bowman has Front Row Seats to Daniel Suarez and Michael McDowell's Crash
During the NASCAR Cup Series race at the Sonoma Raceway, there was an incident. Sometime during the race, Michael McDowell forced Daniel Suarez off the track. As a result, the Mexican driver plummeted down the order. Of course, the Daytona 500 winner also got a little unsettled and was at the mercy of Denny Hamlin and Alex Bowman.
Hamlin made short work of the Front Row Motorsports drivers. Then, Bowman also managed to barge past the #34 car, forcing him onto the grass. Soon, the driver came under attack from Ryan Blaney and a recovering Daniel Suarez. The Mexican driver managed to exact revenge when he spun McDowell out.
WATCH STORY: NASCAR Banters: Gordon, Kyle Busch and More
In the end, Suarez went on to finish 12th, while McDowell was not so lucky. Because of the spin, he threw away a potential top-10 result and wound up all the way down in 28th.
Great camerawork by @Alex_Bowman to capture the last lap incidents between Michael McDowell and Daniel Suarez.

(Via @NASCAR) pic.twitter.com/HjFKzexodo

— NASCAR on NBC (@NASCARonNBC) June 8, 2021
Alex Bowman had a great view of the latest Suarez-McDowell tussle
It is worth mentioning that Suarez and McDowell have some bad blood between them. Their latest spat took place back in 2019 during the qualifying session at the Phoenix Raceway in March. At Sonoma, McDowell declared that "bumper cars didn't work out there on the last lap."
At Phoenix in 2019, Suarez could not get a pass from the #34 Ford of McDowell. The then Stewart-Haas Racing driver believed that McDowell did it deliberately and prevented him from completing his lap at speed. Naturally, the block affected his starting spot (28th) in the race.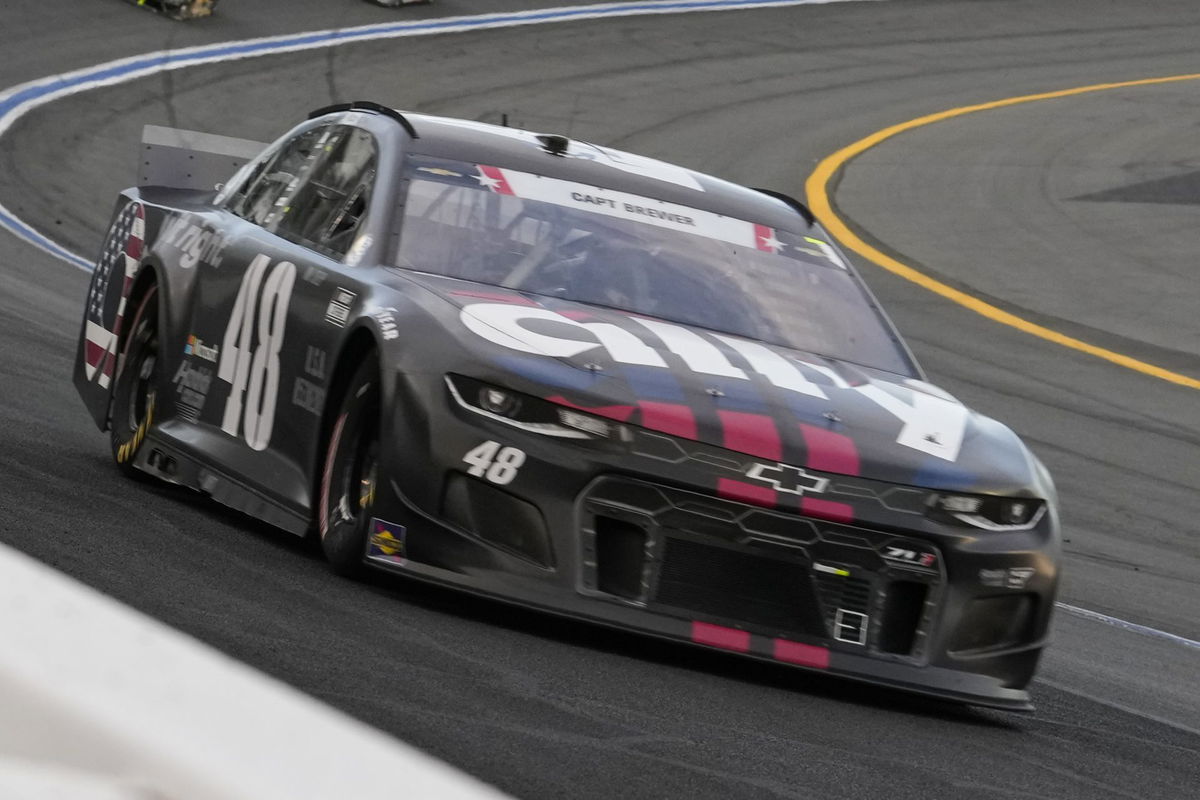 Coming back to Alex Bowman, he ended up in 9th at Sonoma. Although he was the last of the Hendrick cars, he managed to survive the race, something that William Byron could not. Meanwhile, teammate Kyle Larson took a second consecutive win, with Chase Elliott in 2nd place on the track.
READ MORE: Kyle Larson and Hendrick Motorsports Look Like 2021 Title Contenders
The post WATCH: Alex Bowman has Front Row Seats to Daniel Suarez and Michael McDowell's Crash appeared first on EssentiallySports.