Were Maria Sakkari and Stefanos Tsitsipas Dating?
It is surely a moment of huge happiness for Greece as two of its top stars are there in the semi-finals of the French Open 2021. While Stefanos Tsitsipas is giving some really tough competition to the ATP players in Paris, Maria Sakkari recently defeated this year's defending champion, Iga Swiatek, to seal her spot in the semis.
Both Stefanos Tsitsipas and Maria Sakkari are great friends off the court and even post pictures of each other on Instagram. There were even rumors that the two had dated each other for some time in the past. However, this is certainly not true.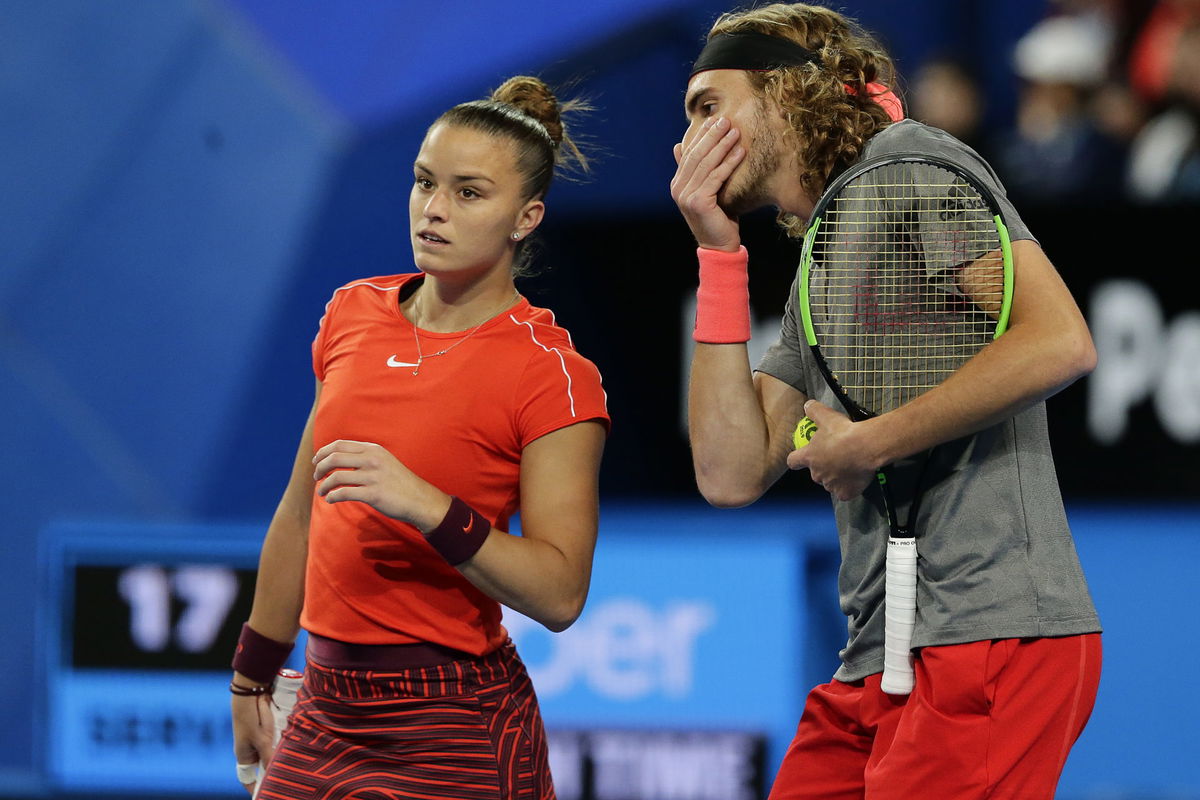 "It is exactly the same as when two actors who have been starring in a romantic movie are seen together in public. People assume that they are a couple," revealed Sakkari in an early interview.
She cleared the air and mentioned that even though the two were really close, they didn't date each other at any moment.
Interestingly, the two even played together at the Hopman Cup 2019 and managed to defeat Roger Federer and Belinda Bencic. It is after this that the two came forward and stated that they were not dating.
Rumors grew when Stefanos Tsitsipas kissed Maria Sakkari on her cheek in 2019
After their victory against Federer and Bencic at the Hopman cup 2019, Tsitsipas kissed Sakkari on her cheek that made fans even more curious about their relationship. However, Sakkari explained that it was just a kiss after their victory and there was nothing erotic about it. Back then, she also highlighted that one never knows what will happen in the future.
"The kiss he gave me was completely natural. It came after we won against [Roger] Federer and [Belinda] Bencic. The kiss meant nothing erotic. One never knows what the future will bring, but that's how it is," added Sakkari.
As of now, it is clear that the two have not dated each other till now. However, there are chances that they might become a pair one day.
Maria Sakkari will go one on one against Barbora Krejcikova in the semis of the French Open 2021 today. On the other hand, Stefanos Tsitsipas will face Alexander Zverev in the semi-finals tomorrow. Will both the players be able to bring glory to their motherland?
Also Read: "Think He's Proud of Me": Maria Sakkari Opens Up on Relations With Stefanos Tsitsipas
The post Were Maria Sakkari and Stefanos Tsitsipas Dating? appeared first on EssentiallySports.