Activision Rolls Out a Brand New Season 4 Trailer for Call of Duty Warzone, and Cold War
The gaming world has finally welcomed the grandest event of the year in the Electronic Entertainment Expo (E3). This event serves as the biggest opportunity for every gaming studio to showcase its latest product. Naturally, Activision used this opportunity to present the trailers of the upcoming Season 4 for Warzone and Cold War. Now, the studio has released yet another cinematic trailer, which dives deep into the storyline of both games.
The gaming studio has established a universe for Call of Duty, which is mysteriously connected with the standalone Battle Royale title.
Also Read: Was Call of Duty Warzone and Apex Legends Behind Fallout 76's Battle Royale Demise?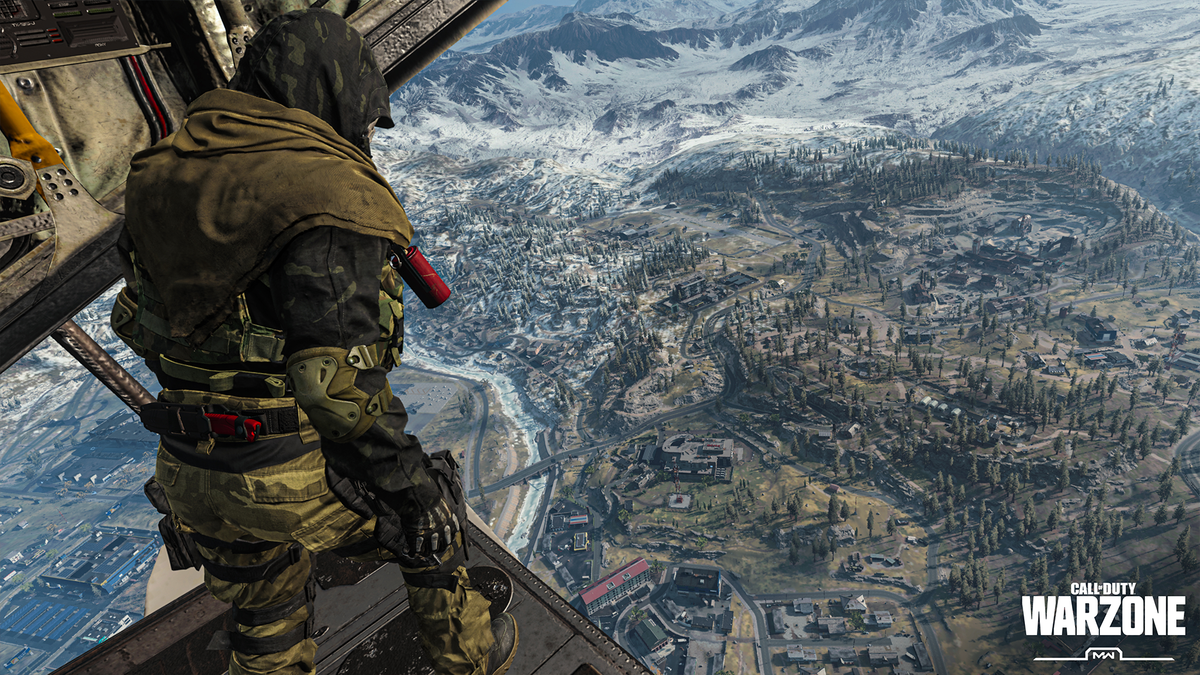 Season 4 of Call of Duty is going to welcome a brand new character
In the previous teaser reveal, Activision shed light on Adler's escape and Stitch's elaborate plans for Verdansk. Stitch was trying to target satellites that watched over Verdansk.
Also Read: Which Call of Duty is Best for Beginners?
"All the pieces are in play. Make the call."

Following Adler's extraction by Woods and his team, Stitch's master plan for the Verdansk test subjects faces a new challenge. pic.twitter.com/VEwz2R5qjL

— Treyarch Studios (@Treyarch) June 8, 2021
It seems like Stitch has succeeded in his attempts as the new character Jackal and his comrades managed to decimate the satellites. What will be the implications of this move inside the Battle Royale title is still unknown. Speculations within the community suggest that Stitch is trying to revive the numbers program, which was used to brainwash Mason in the original Black Ops.
Also Read: Why It Would be the Perfect Time for Battlefield to Have a BR Mode to Compete with Warzone and Fortnite
video source: Call of Duty
Every seasonal update for Call of Duty has brought forward several changes to both prominent titles. Warzone usually sees the addition of new points of interest, while Gulag gets revamped completely. The studio usually adds a few new weapons, and the leaks have already suggested that Warzone could receive weapons from Black Ops 2.
Similarly, Black Ops Cold War is also going to receive new maps, weapons, and more content for zombies. This will set the center stage for the brand new season as the storyline for both titles progresses.
Activision is actively trying to expand its horizon by rolling out the routine content update. These free updates usually roll out a brand new season that will further the storyline. Alder is still making moves around the planet, as the trailer reveals a brand new character 'Jackal' who is going to make his debut in Season 4.
Watch this story: Best Warzone Snipers
The post Activision Rolls Out a Brand New Season 4 Trailer for Call of Duty Warzone, and Cold War appeared first on EssentiallySports.