Draymond Green, LaMelo Ball and Others React to Giannis Antetokounmpo Leading Bucks To Win Over Nets in Game 3
The Brooklyn Nets faced the Milwaukee Bucks in Game 3 of their series tonight. After coming out all guns blazing in the previous two games, the Nets' offense lacked firepower tonight. The Bucks were equally struggling, but somehow managed to grab their first win of the series.
The Nets shot atrociously from the field and weren't able to cross the 40% FG mark. Kevin Durant looked like a shadow of himself, while Kyrie Irving still had a decent game. The Bucks' FG was similar to the Nets, but their fourth quarter heroics won the game for them. They stepped up on both ends in the crucial moments to seal the win.
It was a highly intense game. Durant was jawing with Buck's PJ Tucker and as it got uglier, security had to step in to solve the mess. Many NBA players, both current and former players like Draymond Green, Kendrick Perkins tweeted about the game. Green pointed out how the game has gone soft, while Perkins blamed Steve Nash for the loss.
READ MORE – When Will Brooklyn Nets' Superstar James Harden Return in the Playoffs?
Milwaukee Bucks avoid complete embarrassment
Heading into this series, many predicted the Bucks to prevail over the Nets super team. They felt the Nets didn't have what it takes to stop Giannis Antetokounmpo. And these odds only got better when James Harden was injured a minute into Game 1.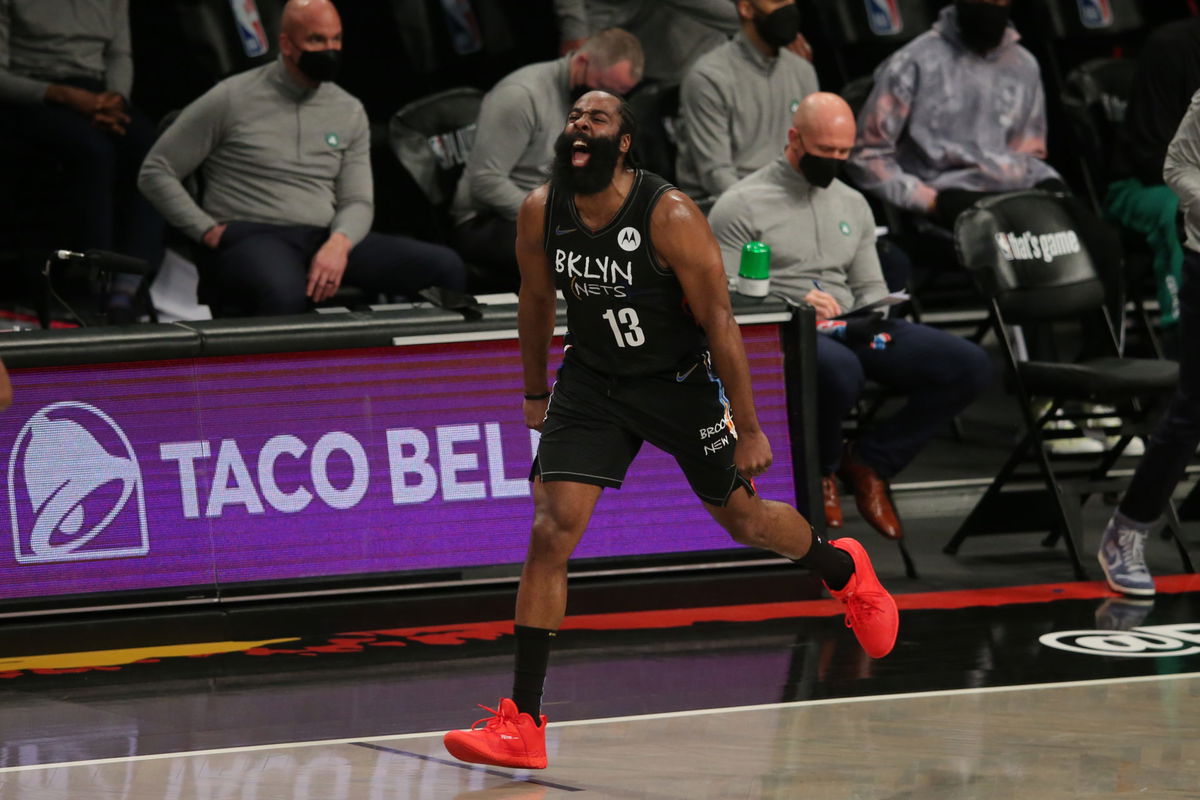 But unfortunately for the Bucks fans, their team never showed up in the first two games. They lost by eight points in the first game, where Giannis failed to get support from Khris Middleton and Jrue Holiday. Game 2 was worse, as none of them showed up. It was a disastrous game which ended in a 39-point blowout loss for them.
So after being embarrassed in the first two games, the Bucks had to show up tonight. It wasn't the prettiest of wins, as they nearly fell to a game winner from Durant. They desperately needed this win to stay afloat, and they did so with some important defensive stops in the clutch. They now have momentum on their side, and will be expected to win Game 4 at home.
WATCH STORY HERE – Injuries That James Harden Has Powered Through Over The Years of his Career
The post Draymond Green, LaMelo Ball and Others React to Giannis Antetokounmpo Leading Bucks To Win Over Nets in Game 3 appeared first on EssentiallySports.