"Her Walking Away is Fine": Six-Time Grand Slam Champion Backs Naomi Osaka for Pulling Out of French Open 2021
Indian tennis star Sania Mirza has shared her thoughts on the controversy around the withdrawal of Naomi Osaka from this year's French Open. The current World No.2 pulled out of the women's draw at Roland-Garros after being threatened with expulsion over her decision not to do press during the tournament.
The Japanese star had announced that she would be skipping all media commitments, citing the need for mental sanity and saying that facing the press at times was akin to being kicked around when already down.
She even emailed an explainer to the French Tennis Federation (FFT), explaining her reasons for not doing press. However, the FFT issued a statement imposing a fine of $15000 on her and threatening her with expulsion from the tournament if she continued with her rigid stance vis-a-vis the media.
Naomi Osaka withdrew from the French Open after row over her media boycott
To that, Osaka announced her withdrawal from the event on Twitter, also revealing in a long note, that she had been battling mental illness for the last couple of years and had faced bouts of anxiety when it came to dealing with the press.
Weighing in on Osaka's withdrawal and its fallout, India's most accomplished women's tennis player said regardless of what or how much the Japanese star may have achieved in the sport, she still feels the emotional vulnerabilities of a 23-year-old.
"You still have the same kind of feelings and emotions as any regular 23-year-old regardless of what you have achieved on the field," Mirza said.
She added that though the reigning Australian Open champion was well within her rights to withdraw from the tournament, the timing of it might be called into question.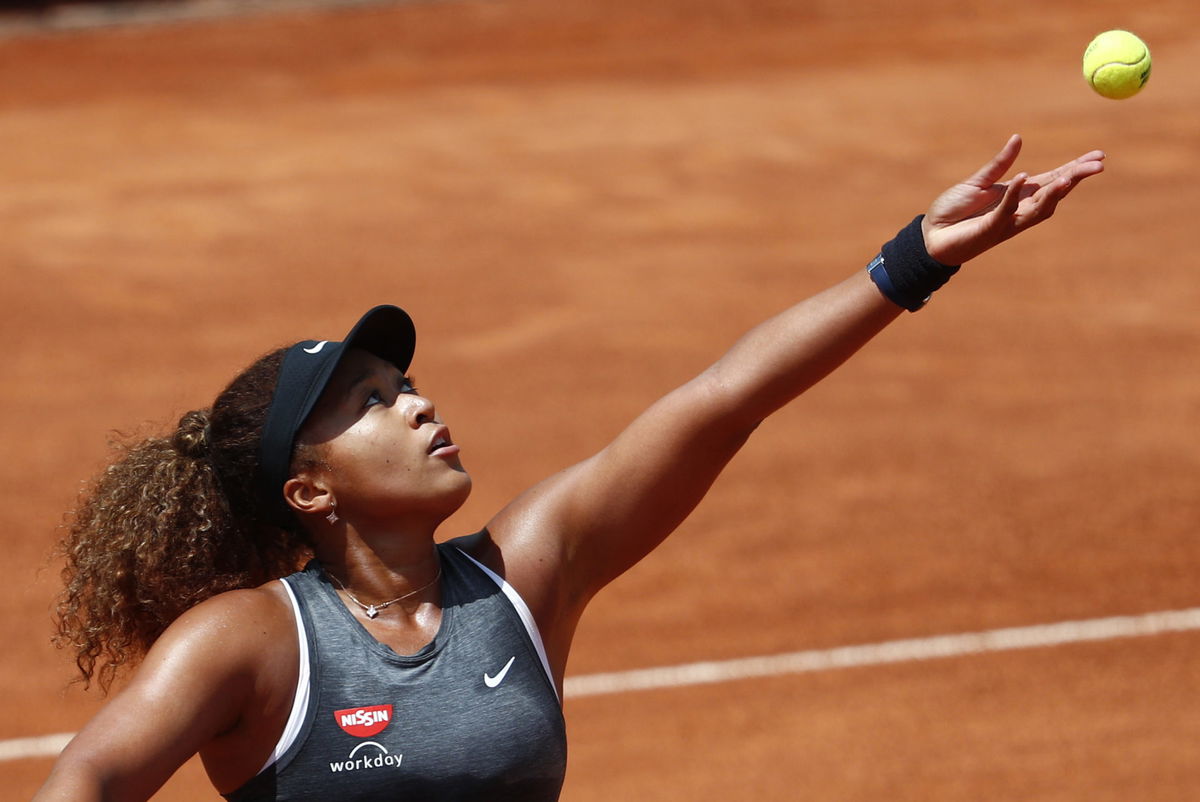 However, she said the player concerned is the best judge of when to come out with her mental sickness or withdraw from the field of play.
Timing of Osaka withdrawal may be questionable: Sania Mirza
"Her walking away is fine, but the timing of her walking away may be questionable. But I think she was ready and she's really the best judge of knowing when it's time to walk away or when to come out with it," Mirza said.
Watch This Link: Serena Williams, Venus Williams, Maria Sharapova, Naomi Osaka and Other WTA Players' Maiden Tour Title
Currently ranked 161st in singles, the Indian revealed that she struggled to come out with her mental illness for 12 years.
"I wasn't able to come out and say it for 12 years of my life," Mirza said.
Read More: "Part of the Job": Former British No.1 Critiques Naomi Osaka Over Media Boycott at French Open 2021
Osaka received an outpouring of support from the likes of Serena Williams, Venus Williams, Coco Gauff and Novak Djokovic in the light of her withdrawal from Roland-Garros.
The post "Her Walking Away is Fine": Six-Time Grand Slam Champion Backs Naomi Osaka for Pulling Out of French Open 2021 appeared first on EssentiallySports.