'I Got CTE From Watching that Fight'- Henry Cejudo Makes Fun of Floyd Mayweather's Fight
Former UFC champion Henry Cejudo sat down with Helen Yee and commented on the recent boxing exhibition spectacle that transpired. Floyd Mayweather faced Logan Paul in an 8-round exhibition bout that left plenty to be desired in the eyes of fans. The general complaint was that Floyd Mayweather wasn't pushing the pace enough considering he was facing a novice in Paul.
However, Logan Paul used his size effectively as he clinched up 'Money' Mayweather at every available opportunity. Despite Logan's best attempts, Floyd Mayweather remained in control but never landed a knockdown. 'Triple C' was one fighter who wasn't too pleased with the aforementioned exhibition and called out Mayweather.
"I would love to fight Floyd 'Wasted Money' Mayweather with his pillow hands. Over there hugging on Jake [Logan] Paul for about 8 rounds. I got CTE from watching that fight."
Social media was ablaze with memes of Logan Paul and Floyd Mayweather 'hugging' due to the excessive clinch action. Furthermore, the fact that Mayweather didn't dispatch a 0-1 newcomer was irksome for most hardcore boxing fans. The exhibition sparked a debate about whether Mayweather's performance undercut the sport of boxing.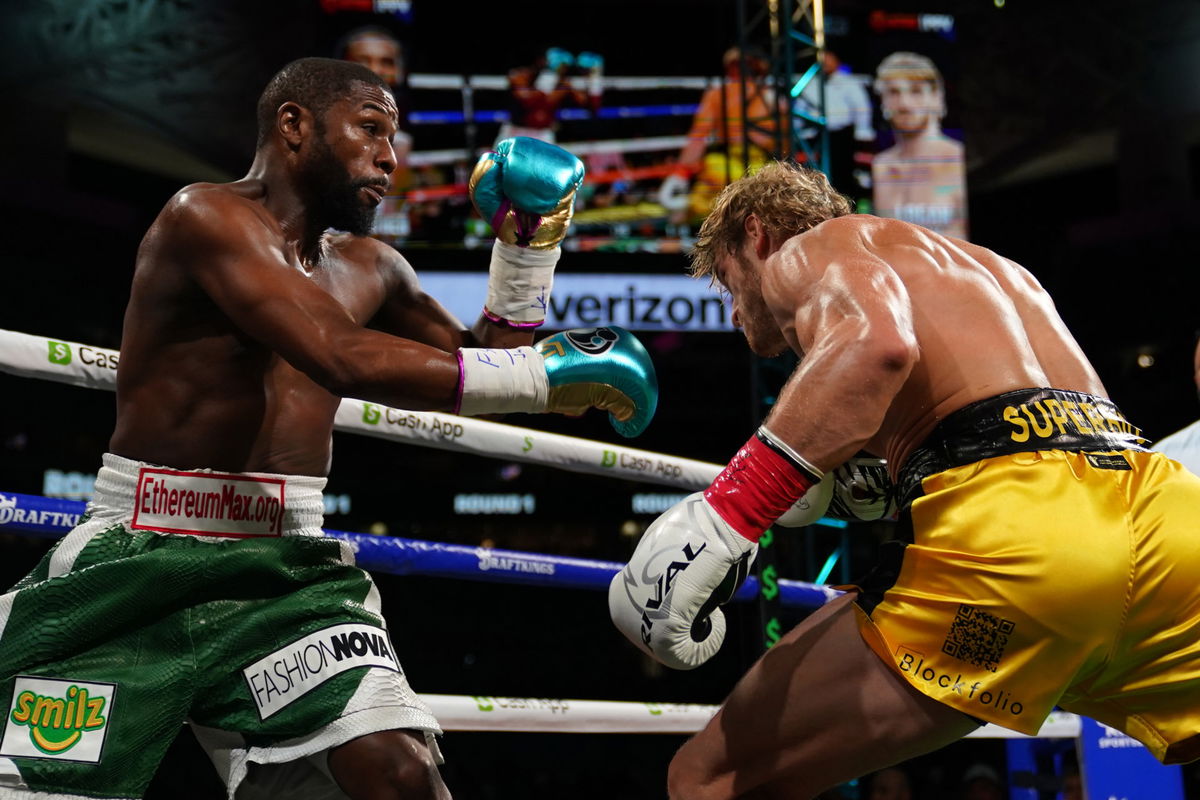 Also Read: Israel Adesanya and His Beef with Jon Jones 
Henry Cejudo vs Floyd Mayweather: Is it on the cards?
Henry Cejudo hasn't seen UFC action for over a year now, last having competed back in May 2020. Fans speculated that his retirement would be short-lived, however, he's kept his word on retirement thus far. However, the former Olympian is certainly on the lookout for a lucrative bout in order to make his return to combat.
His return coming in a bout against Floyd Mayweather is rather unlikely, no matter what Cejudo would have you believe. After his scrap against Logan Paul, Mayweather more or less shut the door on a potential return. The general consensus is that the undefeated phenom may only consider a return if a fighter like Conor McGregor comes back to the table.
There are several marquee fights for Henry Cejudo to sink his teeth into in the UFC if he so chooses. He's been gunning for a fight against Alexander Volkanovski at featherweight in what could make his 'C4'. It remains to be seen if the UFC will present Henry Cejudo with a lucrative offer to lure him out of retirement.
Read this story: 5 Interesting Facts You Need to Know About Jairzinho Rozenstruik
The post 'I Got CTE From Watching that Fight'- Henry Cejudo Makes Fun of Floyd Mayweather's Fight appeared first on EssentiallySports.