Is Alexander Zverev Married? His Ex, Daughter, and the Controversies That Followed
Alexander Zverev is a German athlete who shares his first name with a historic Greek king. While Alexander the Great was reckless and impulsive, the world number six tennis player is charming and hubristic. So that analogy ends there because the Hamburg-born is not looking forward to extending his empire, but just to win some Grand Slams that can etch his name in history books.
Former world #1 in the junior rankings, Zverev was a hyped teen when he turned pro in 2013. Since then, he has achieved a lot on the professional side of his career. But what's going on in his personal life and who is his romantic interest?
Alexander Zverev and his marital status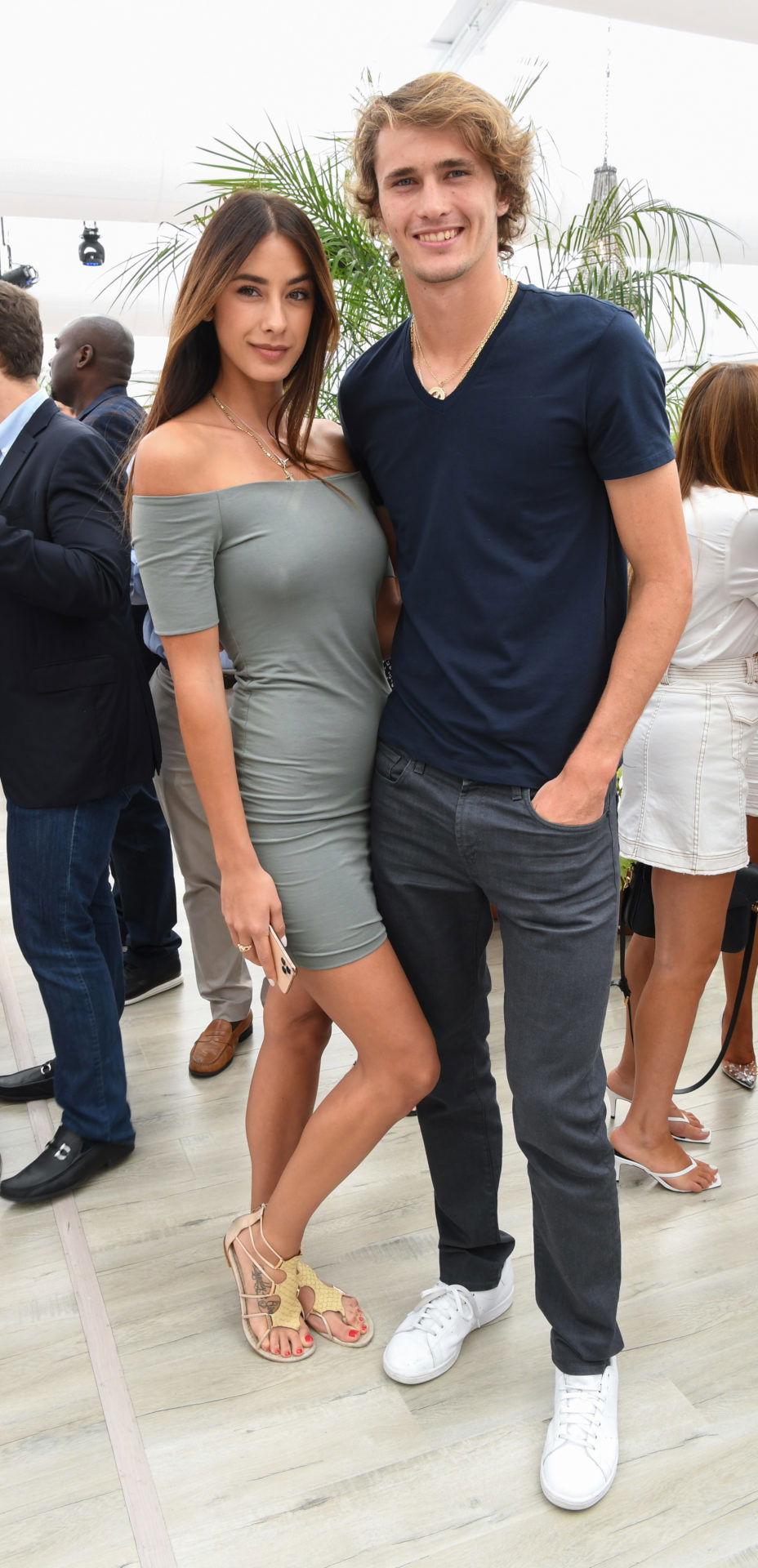 Well, the good news for his female fans that the 24-year-old is unmarried and is largely focused on his playing career. However, it is not that he has always been single because the tall and sleek athlete was dating a German model for quite some time. In fact, after going out with Brenda Patea for less than 12 months, news broke that the model was expecting a child.
But way before the birth of their baby, the two parted ways for good in August 2020. Brenda gave birth to Mayla on March 11, 2021, and posted a picture of her holding the baby's hand. Brenda boasts close to 300K followers on Instagram and uses the hashtag #singlemom in her bio to reveal how she is raising Mayla alone. 
Public figures like Jelena Djokovic and Novak Djokovic follow Brenda on her Instagram which now has none of her pictures with Zverev. 
Read more – "Big Part of Everything That Happened to Me" – Alexander Zverev On Becoming a Father
Zverev's love life turned into a nasty chaos
When Mayla was born, a busy Zverev was preparing for Mexico Open as the world #7 in March. He went on to win the Mexico Open, defeating arch-rival Stefanos Tsitsipas in straight sets. Taking that form further, the man then defeated Rafael Nadal, Dominic Thiem, and Matteo Berrettini to lift the Madrid Open and climb to #6 in ranking.
However, as good as he was doing on the court, it was as worse for him off it. After Zverev's earlier comments where he had suggested he would raise Mayla as a co-parent with Brenda, he attracted acute criticism from his ex.
In a Q&A session, she had retaliated saying, "I have been seeing all these interviews with Alex lately, I really wonder what he wants to achieve? 'Highlight of his life'? 'He is pleased'? 'Greatest place'? I hardly think so. Because we have no contact! And so far nothing has come from him! We were in contact a few months ago…" 
She clearly expressed how she was fed up with Zverev and that she wanted to raise her baby all alone.
The post Is Alexander Zverev Married? His Ex, Daughter, and the Controversies That Followed appeared first on EssentiallySports.