Leon Edwards and his Loss Against Kamaru Usman
UFC welterweight star Leon Edwards is fighting MMA superstar Nate Diaz on the main card of UFC 263 on Saturday. The event is being headlined by a middleweight title fight between Israel Adesanya and Marvin Vettori. Additionally, the co-main event also features a title fight between flyweights Deiveson Figueiredo and Brandon Moreno.
However, most of the fans in Glendale, Arizona, are eager to see how Diaz performs in his comeback fight. The American fighter last fought 18 months ago when he lost a fight for the BMF belt against Jorge Masvidal at UFC 244. As a result, his opponent Edwards is being overlooked.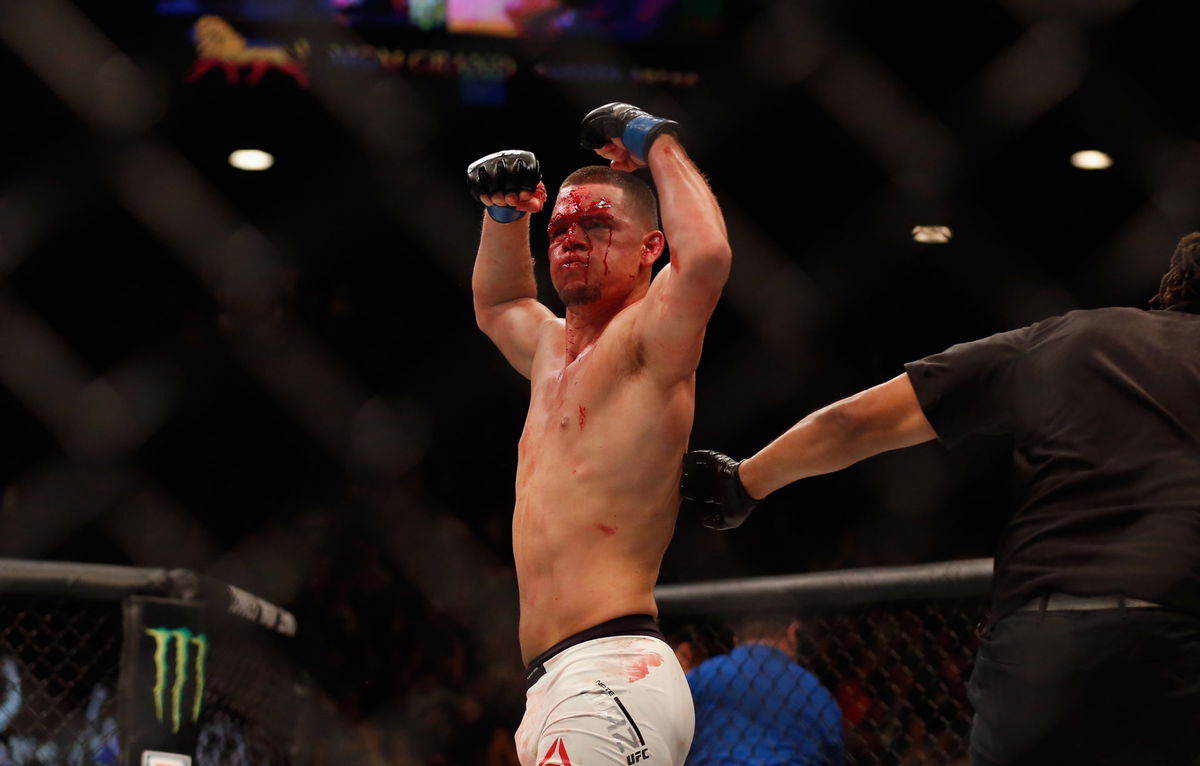 This is a very dangerous prospect as Edwards is a terrifying fighter. The Brit has not lost in his last nine fights and is looking every bit of a killer like he did in 2019. His last loss came in 2015 against the current welterweight champion Kamaru Usman.
Both Usman and Edwards were inferior fighters back then and were far from being the goliaths they are today. However, the Nigerian still had the upper hand as he had just won The Ultimate Fighter Welterweight tournament. The fight looked close on paper, but it was far from it.
Watch This Story: Nate Diazs Intense Training Routine Ahead Of UFC 263
Kamaru Usman dominates Leon Edwards with his wrestling
The first round of the fight was the closest one as Edwards landed 10 significant strikes compared to Usman's 12. This was also coupled with two snubbed take-down attempts by Edwards. However, he couldn't stop them all, and Usman finally took him down to get a control time of over three minutes.
The second round was even worse for the British fighter as Usman was relentless. He took Edwards down twice in this round on five attempts. Additionally, Usman also peppered him up with strikes on the ground and on the feet. Every time they clinched, Usman seemed to get the better of Edwards. However, things never got better for Edwards.
The third and final round of the fight was the most dominant one as Usman got in three takedowns. He also landed 53 strikes to Leon's three. In the end, he ended the ground with a control time of over 4 minutes and established his dominance on the division.
The judges gave the fight to Usman via a unanimous decision victory, and one judge gave all three rounds to the Nigerian. Neither of them has lost since then, and if Edwards beats Diaz, he'll get a shot at Usman and the title.
Do you think Leon Edwards can beat Nate Diaz?
Read More: The Incredible Body Transformation of Jorge Masvidal Over The Years
The post Leon Edwards and his Loss Against Kamaru Usman appeared first on EssentiallySports.