Logan Paul Says Floyd Mayweather Disrupted His Breathing with a Glove in Their Fight
After making it the distance against Floyd Mayweather, Logan Paul accused the five-division world champion of some cheap in-ring antics. While Paul and Mayweather had several close collisions in the ring, the referee had to slide in and separate both men frequently.
'The Maverick' also blamed the referee for over-looking one such instance where he accused Mayweather of disrupting his breathing. He addressed the issue on his IMPAULSIVE podcast and shocked several fans with his bombarding statements.
"Yeah, I was hugging him, or no, I was down by his hip once, and bro, I feel his glove coming around my face. On the far side of the referee, mother***ker covers my mouth. Bro, he covers my mouth, he opens his gloves and covers my mouth, and in my mind, I am like (awkward noises)," said the 26-year-old.
Paul has also touted his performance as a win over Floyd Mayweather. His younger brother Jake Paul expressed similar views. On social media, they even claimed that Mayweather's current resume was 50-1, thereby vexing several traditional fans.
Read More | "'What? He Was the Best Ever?'"- Eddie Hearn Says Floyd Mayweather Looked 'Terrible Against Logan Paul
On a personal note for Paul, the fact that he did not go down against 'TBE' and earned a huge payday made it a win for him.
 Logan Paul vs Floyd Mayweather–What exactly happened?
Although the bout went until the final bell, there wasn't an official winner as both men failed to score a KO. Although Logan Paul enjoyed a sheer advantage of height, reach, and weight, he had a tough time cracking Floyd Mayweather. Likewise, Mayweather had issues landing his jab.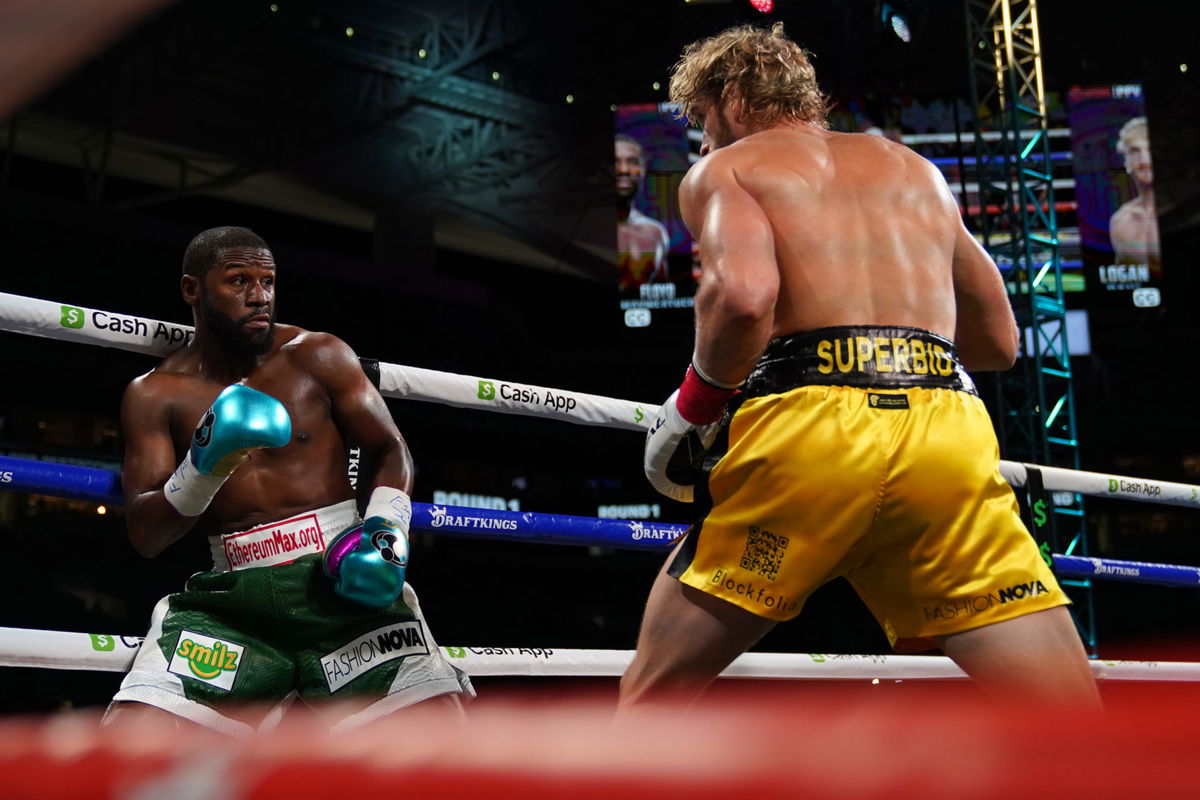 Floyd Mayweather did hit back with sharp shots and landed a few KO-worthy punches. However, none of them were fruitful enough to finish the YouTuber.
Watch This Story: Top 5 Best Selling PPV Fights of Floyd Mayweather's Boxing Career
The fight garnered mixed reactions from the combat world. Several people bashed it for lacking the essence of traditional boxing. Meanwhile, Logan Paul's fans expressed love for him for his career-defining accomplishment.
Read More | Who Is Shakur Stevenson's Next Opponent Jeremiah Nakathila?
What do you make of Logan Paul's comments on Floyd Mayweather in his podcast?
The post Logan Paul Says Floyd Mayweather Disrupted His Breathing with a Glove in Their Fight appeared first on EssentiallySports.