NBA Executive Reveals Knicks Could Face Bidding War With Lakers to Keep Derrick Rose
If there was anything more fascinating than the NBA playoff games this season, it was the New York Knicks fans watching the evergreen franchise come back from the dead. Well, the same can be said for Derrick Rose whose career was resurrected after he was added to the team.
In fact, this season was nothing less than magical for the Knicks. Nobody expected them to be this great, let alone make it to the playoffs after eight years, that too as the fourth-seeded team. However, there is a possibility of Rose being traded off and while the Knicks desperately want to keep him, he has other suitors like the Los Angeles Lakers.
Rose found a home in the Knicks
When Rose entered the league, he made an impact from the get-go. Not only did he win the Rookie of the Year award in 2008-09, but there was also speculation about him becoming the face of the league as well. And soon after, in 2011 at just 22 years old, he becomes the youngest player to ever win an MVP.
But then came along every player's worst nightmare. Rose suffered a knee injury and hadn't played an entire season since. His career seemed done and dusted, with no hopes of him returning to his best form. After being passed around the league for seasons, Rose finally found a team where his expertise would be of exemplary value. However, the Lakers might be planning to swoop in and take D. Rose.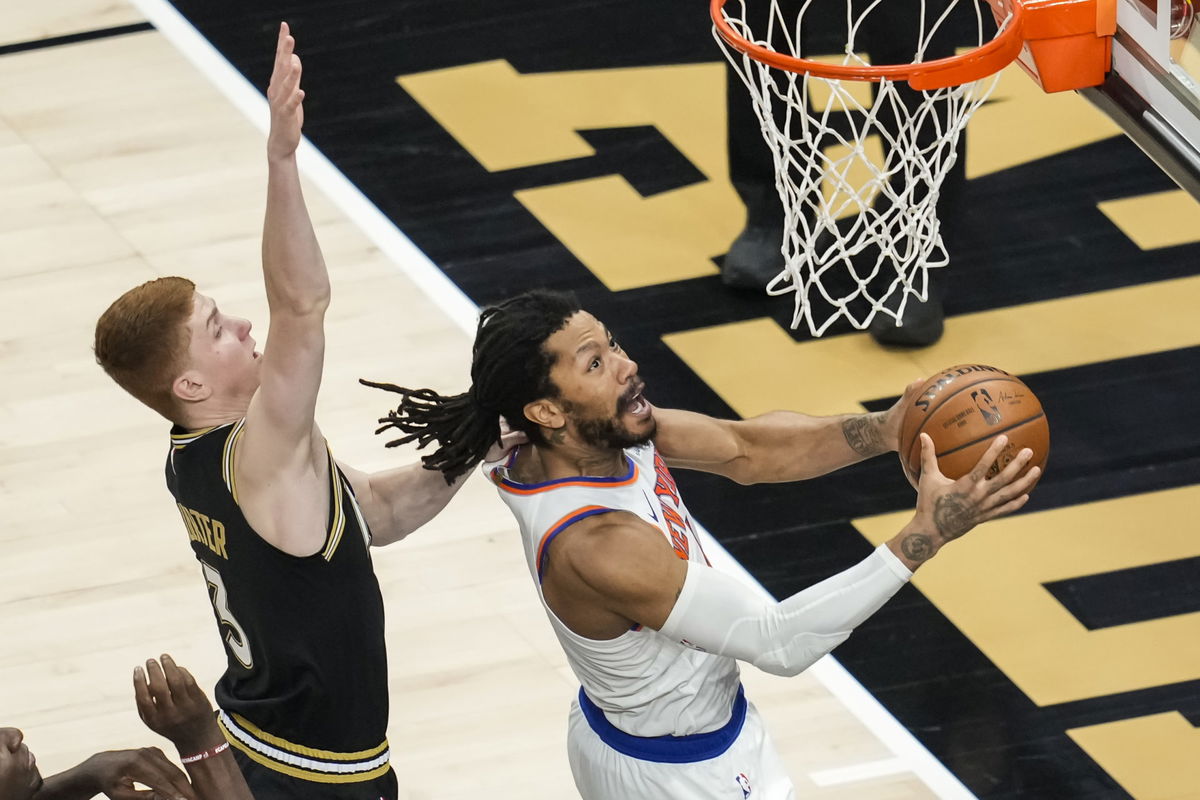 WATCH THIS STORY: Michael Jordan's Most Entertaining Commercials For Nike, Gatorade and McDonald's
Are the Lakers really interested in bringing in Derrick Rose?
After the defending champions took an early exit from the playoffs, they were on the receiving end of a ton of criticism. Thus, the Lakers will surely be heading for big changes in their roster this offseason to make their comeback. And there is a possibility that Rose might be part of that plan.
As per an NBA executive, "The Knicks would absolutely love to bring (Derrick) Rose back for another year or two. He was a perfect fit and Tom Thibodeau would like to keep him on the roster. However, there will be plenty of other suitors, including the Lakers, who will be looking for a new point guard with Dennis Schroder leaving town. L.A. is a serious threat to land Rose." 
It is impressive that Rose is still in demand at 32 years of age. But will he be better of sticking to a team with whom he has had such a great season? Or moving to a team that has a better shot at a title the more viable option?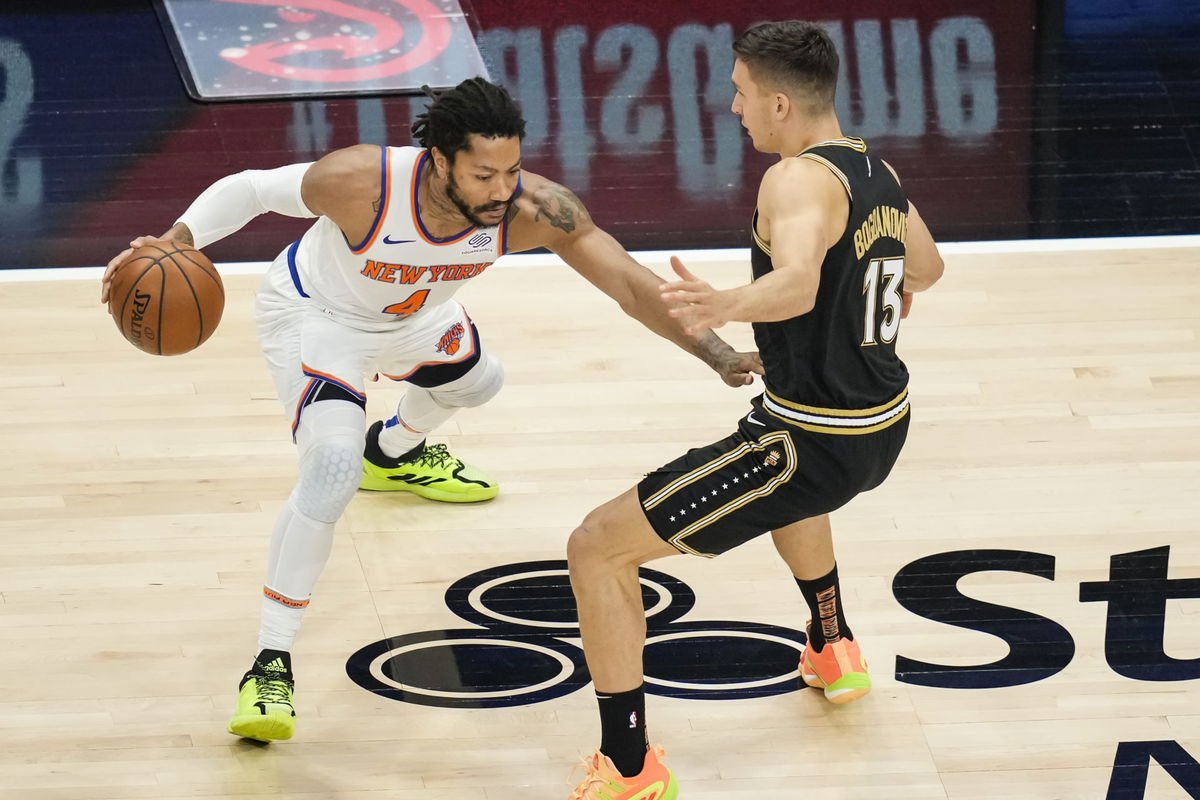 This is just the beginning. As the offseason inches closer, Derrick Rose is going to be subjected to many trade rumors. Unfortunately for the Knicks, the Lakers might not be the only threat after all.
READ MORE: Did the New York Knicks Have a Successful Season Despite a First Round Exit?
The post NBA Executive Reveals Knicks Could Face Bidding War With Lakers to Keep Derrick Rose appeared first on EssentiallySports.