New Champion Crowned! Kay Lee Ray's 649 Days Long Championship Reign Comes to an End
A huge title change happened in NXT UK last night(6/10). Meiko Satomura became the first Japanese and non-British female wrestler to hold the NXT UK Women's Championship after defeating Kay Lee Ray.
Meiko debuted on the brand in February after WWE announced her as an on-air talent and coach for NXT UK. She replaced Xia Brookside in the women's gauntlet eliminator match, after an attack on the latter. Meiko won the match and got the title opportunity.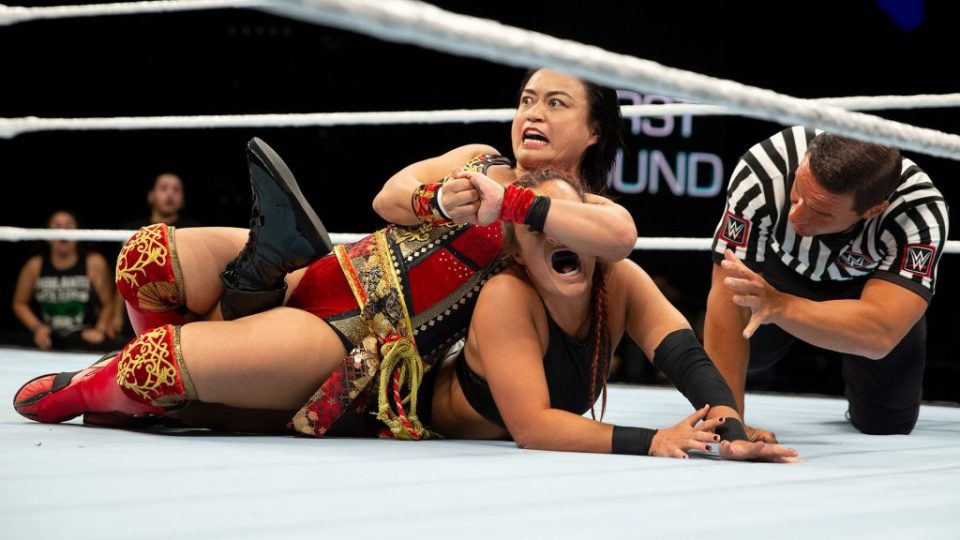 Meanwhile, Kay Lee Ray is the longest-reigning NXT UK Champion with a reign of 649 days after winning it from Toni Storm back on August 31, 2019, at the "Takeover: Cardiff" event. She was the third person to hold the belt.
Satomura previously faced Ray in March. The match was grueling for both women as the champion even tried to leave the place with the belt.
IT'S ALL OVER! @satomurameiko is your NEW #NXTUK Women's Champion! pic.twitter.com/DYsnpgqaM5

— NXT UK (@NXTUK) June 10, 2021
Both women stole and hit the opponent's finishers. In the end, Meiko Satomura hit her Scorpio Rising finisher on Kay Lee Ray to end her dominating reign and became the new NXT Women's Champion. She is the fourth woman to win the title.
Watch This Story: Most Decorated Women's Superstars in WWE History
Meiko Satomura and Kay Lee Ray reflect on the match
Following the match, WWE caught up with both women to ask how they felt. Both gave an interesting response, with Satomura being overjoyed with the victory.
"This was very hard match. I did my best. This is highlight in my life," said 'the Final Boss.' "Just so you know, all women superstars be prepared."
KLR, expectedly heartbroken, was not ready to give up. She pondered upon her 'mistakes' in the title reign with frequent challenges, but she was happy for the new champion.
"I got cocky. I wanted to do it again, and look what it's got me," she said in the backstage interview. "Tonight, Meiko was the better woman. She beat me but I can't say that I'm not proud of everything I have done."
She spoke about how every week she set the bar higher with various contenders, and this time, Meiko's bar was the best. However, KLR won't hide in the locker room.
"You can not tell me that every single one of you was not hungry since I became champion. Tonight, that championship lost me, not the other way around," Ray concluded.
Ray will have her rematch soon on NXT. Do you think she can capture the title again? Or will Satomura reign supreme? Let us know in the comments below.
Read more – WATCH: WWE Production Crew Builds the Hell in a Cell Structure From Scratch
The post New Champion Crowned! Kay Lee Ray's 649 Days Long Championship Reign Comes to an End appeared first on EssentiallySports.