Reason Why Stone Cold Walked Out on WWE After Being Booked in a Match With Brock Lesnar
It has been 19 years since WWE Hall of Famer 'Stone Cold' Steve Austin infamously walked out on WWE. The 'Texas Rattlesnake' no-showed on two consecutive RAW episodes, with one being a match against then-rookie Brock Lesnar.
The walk-out was a culmination of multiple reasons. Back then, Austin was treated as the 'savior' of WWE' who ushered in the Attitude Era and made pro wrestling popular again. He was inarguably the top star of the company.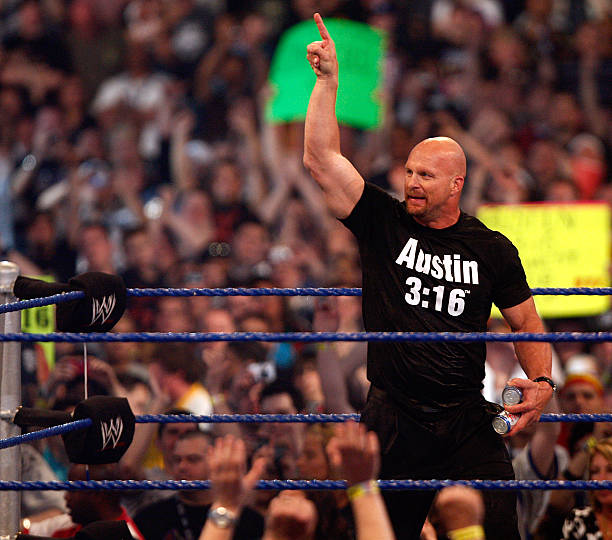 In this situation, Vince McMahon wanted him to lose to the rookie Lesnar to put the latter over. At the same time, 'Stone Cold' was fighting several physical (and personal) battles.
Initially, Austin did not have any problem with putting Lesnar over. However, came to despise the way it was being promoted without any storyline or buildup. A match that could have been the main event of a PPV, was a mere King of the Ring Qualifier on RAW in 2002.
It's been 19 years since Stone Cold vs. Brock Lesnar was scheduled for Raw

Austin was frustrated with WWE creative and walked out on the company that night for almost a year

We never got this match pic.twitter.com/vGusp4GuOW

— B/R Wrestling (@BRWrestling) June 11, 2021
According to Bruce Prichard, Vince wanted the match to be a one-time-only. "There were two camps. There were those who wanted that match, and then Vince that didn't," Prichard said.
Austin ultimately no-showed the event, left the company in mid-2002, and refused to return until early 2003. This led multiple superstars including The Undertaker and The Rock to be dissatisfied with Austin.
Watch this Story: WWE Superstars Who Underwent Impressive Physical Transformations
What going through the mind of Steve Austin?
The 'Texas Rattlesnake' would finally come clean about his departure in a podcast of 2019. He revealed that he was fighting Ric Flair the night before the RAW match was scheduled.
"The night before, I was working in Columbus, Georgia, working with Ric Flair in a cage, so I was like a kid in a candy store working with the GOAT, so of course I didn't show up," he said.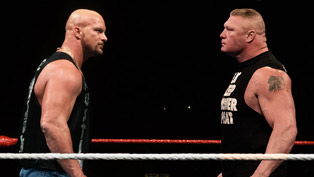 "Because it wasn't time for me to do the favors yet for Brock in an unadvertised match in a tournament-style TV match whereas hey, man, I love Brock Lesnar, I'd lose to him any day of the week, but build it up so we can all make money off of it and it's going to mean something."
Austin was cautious about not killing his star power. He built his reputation with the span of seven-eight years and was not going to let go of it so easily.
"I was very protective of myself, maybe too much so, but it took me seven and a half years to get there, so no-one was going to yank the carpet out from underneath my feet, not even Vince [McMahon]," Austin said.
After Austin returned to the company in 2003 again, he only had three more matches. Two matches against Eric Bischoff and the final one against The Rock at WrestleMania 19. After this, Austin retired from wrestling but was a part of the business through various non-wrestling roles.
The match against Lesnar never took place. Both superstars have worked out their differences later on. Austin was even the guest referee of Lesnar's match against Goldberg at WM XX.
In conclusion, the match could have seriously turned the tides of pro wrestling today. Let us know your thoughts in the comments below.
Read more – Everything You Need to Know About Dwayne Johnson's 6000 Calories Per Day Diet Plan
The post Reason Why Stone Cold Walked Out on WWE After Being Booked in a Match With Brock Lesnar appeared first on EssentiallySports.