Sergio Perez's Father Criticizes McLaren for Not Giving Him 'Weapons' Like Red Bull F1
Sergio Perez secured his first win for Red Bull at Baku in only his sixth race with the team. Although his father was very proud of his achievement, he also took this opportunity to hit back at McLaren where the Mexican driver had a forgettable stint in 2013.
The Mexican driver who started the Azerbaijan GP at P6 finished ahead of title contenders Max Verstappen and Lewis Hamilton. Although Verstappen looked poised to secure his first win at Baku until he crashed out after a tire blowout with five laps remaining. And Hamilton after the restart, involved in an unexpected brake balance setting change caused him to lock brakes on Turn 1, causing him to slide off the track.
Meanwhile, Sergio's father, Antonio Perez Garibay, criticized Mclaren by imposing pressure on Checo to perform by not giving him 'weapons like Red Bull.
Watch Story: From Spice Girls to Earth Livery: Top 5 F1 Car Launches of All-Time
What did the father of Sergio Perez say?
Sergio Perez joins Mclaren on a multi-year contract in 2013 to replace the now seven-time world champion, Lewis Hamilton. According to his father, Antonio Perez Garibay, there was immense pressure on Checo to perform with an uncompetitive car at his disposal.
"If you ask me at what stage Checo had more pressure, it was at McLaren, when he had a car that wasn't competitive and they asked you for results. In this team (Red Bull) it's the opposite, they ask for results but give you weapons to go forward," said Sergio's father Antonio Perez Garibay.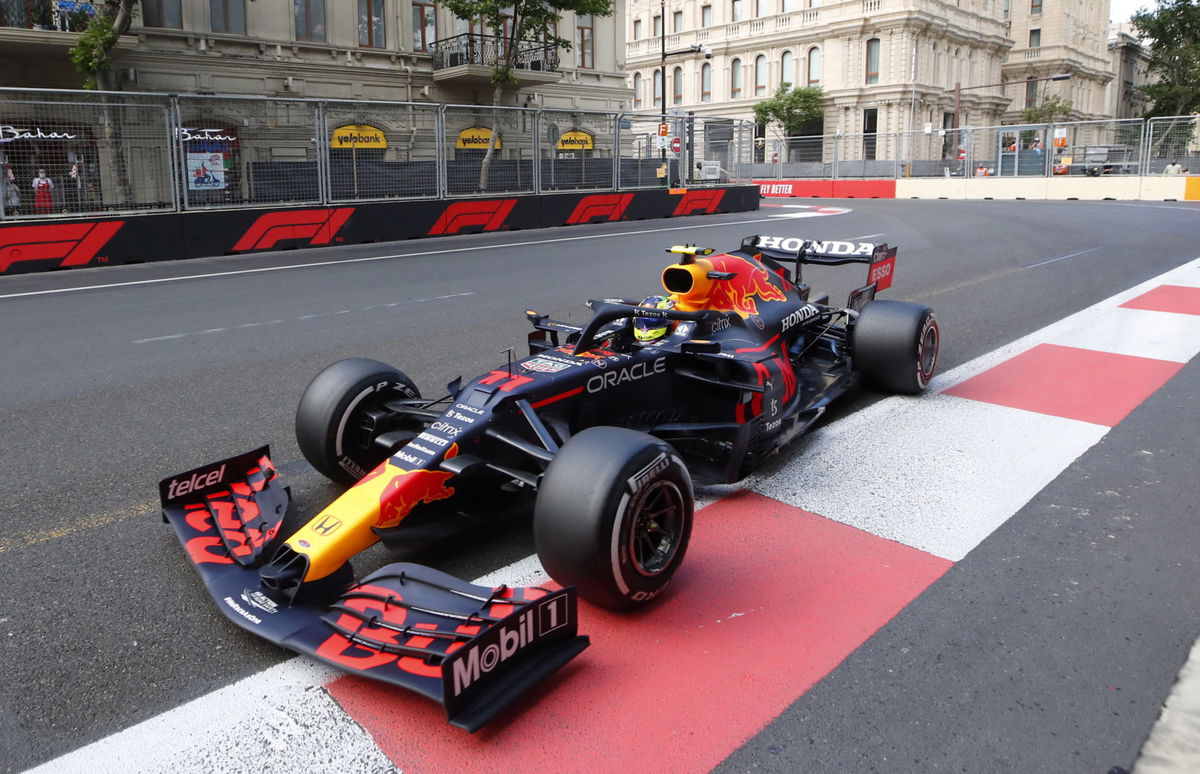 Before the 2021 Formula 1 season began, Sergio Perez suggested he would need five races to get fully up to speed at Red Bull and he eventually secured the victory in his sixth race. Antonio Perez observes that Checo feels more comfortable with his new team and getting used to the new environment quickly.
 "I see a Checo who is much more relaxed, who understands his car, a Checo who knows what he is doing," Antonio Perez added.
Read More: French Grand Prix 2021: Why is This F1 Race at Circuit Paul Ricard & Not Le Mans?
Can the Mexican continue to display convincing performances with French Grand Prix just a little week away? What do you think? Let us know in the comment section below.
The post Sergio Perez's Father Criticizes McLaren for Not Giving Him 'Weapons' Like Red Bull F1 appeared first on EssentiallySports.