'They Looked at Him as Small': NBA's Shortest Ever Player Praises Steph Curry's Shooting Prowess
Despite not featuring in the playoffs, the Golden State Warriors was an entertaining team to watch because of a certain Stephen Curry. The Warriors could not get past the Los Angeles Lakers in their play-in matchup. However, Stephen Curry's performances this season have been nothing short of extraordinary. The shooting ability of Curry is incredible as there are no players who shoot better from deep range than him.
Former NBA player, Muggsy Bogues commented on Curry's ability to shoot the basketball.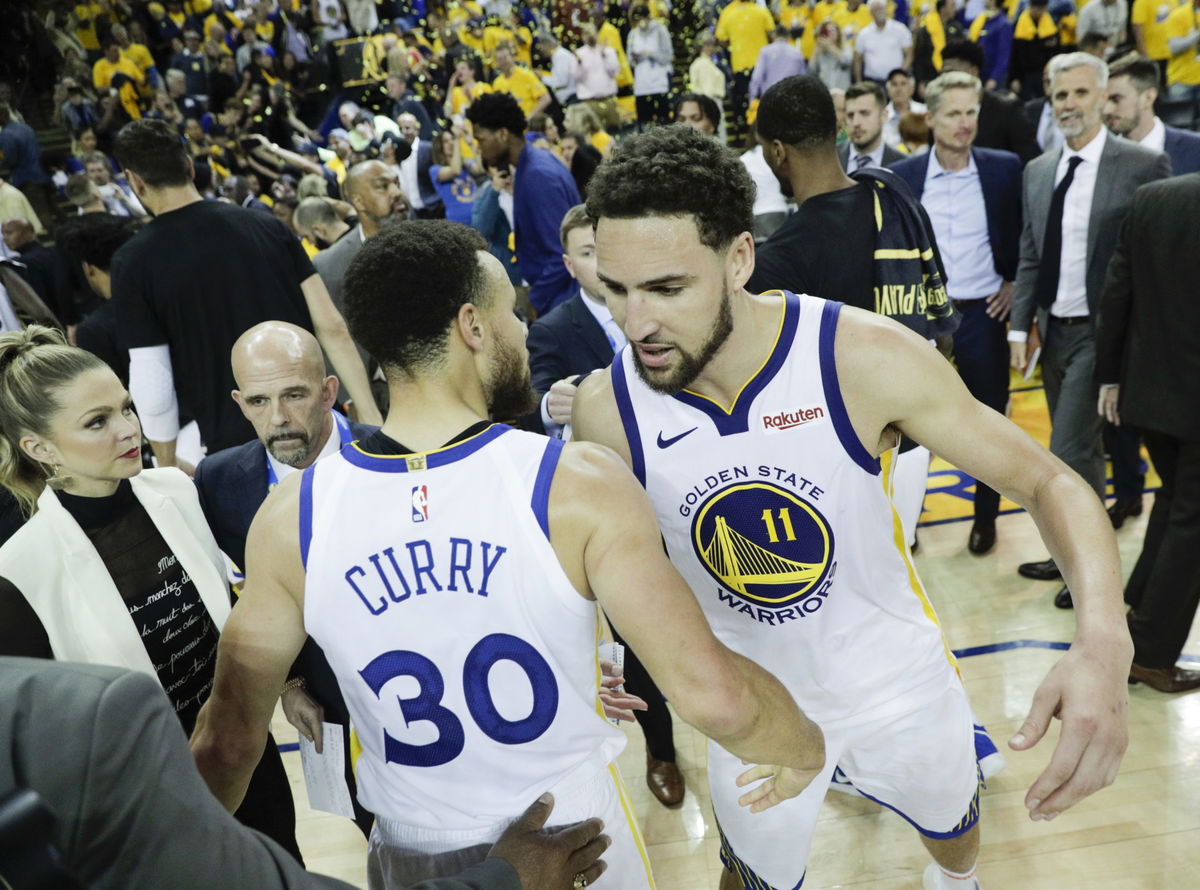 Stephen Curry will come back stronger
The ability of Curry to shoot off the dribble while being incredibly efficient in his shooting is something to admire. Bogues spoke about the doubts about his physical stature before coming into the league, whereas Steph continues to prove his critiques wrong. Ironically, Bogues was the smallest player in the NBA while standing around at 5'3 inches. This was what he had to say.
"They looked at him as small but you know he always had an understanding of how small guys can overcome and when he ever got his opportunity, you saw, he just took advantage of them and relish them. He is the greatest shooter in the world, in the game of basketball," said Bogues.
He remembered how Curry was strapped in the backseat when he was young. Instead, he dismissed all the doubts regarding his statue as he showcases outstanding shooting ability on the court. The deep threes and the flashy layups inside are some of his trademark shots. Yet, there are no doubts about the numbers he produced this time around.
READ MORE- Former Teammate Makes a Bold Claim Comparing Shaquille O' Neal With Hakeem Olajuwon
Curry in numbers
During the regular season, Curry averaged 32 points, 5.5 rebounds, and 5.8 assists per game while shooting at an effective field goal percentage of 60.5. His only support cast, Draymond Green, did not have a good offensive season, although his defense was exemplary. But the bench players in the Warriors line-up are not good enough for them to get past the next round.
One underrated aspect of his game is his off-the-ball movement. Curry creates spaces for other players to take shots with his slithery movement. He confuses the opposition defenders as they struggle to keep up with his pace and intelligence. But some of the young players in the Warriors roster are not good shooters. With Thompson coming back next season, the solution to that problem is within themselves.
The Golden State Warriors will look to improve their squad next season by hitting the free agency and looking for young talents or veterans. Blake Griffin's move to the Nets has gone down well as they have improved their team with a proven player. The Nets are on their way for a deep run in the playoffs, despite losing game 3 to the Bucks. But all eyes will be on one man for the next season.
Steph Curry will be back.
WATCH THIS STORY- Players Who Schooled Michael Jordan: Allen Iverson, Dennis Rodman, and More
The post 'They Looked at Him as Small': NBA's Shortest Ever Player Praises Steph Curry's Shooting Prowess appeared first on EssentiallySports.