WATCH: Roger Federer Starts Practice on Grass, Gives Fans a Peek Into Secret Weapon Ahead of Wimbledon Championships 2021
Coming into the Roland-Garros with zero expectations and refusing to count himself as a title-contender alongside Big 3 peers Rafael Nadal and Novak Djokovic, Roger Federer surprised himself by reaching the tournament's second week.
However, just when it seemed as if the champion was girding his loins for a final dash to the title, he withdrew from the tournament.
The announcement, though sudden, was on expected lines as after coming through a grueling third-round win over German Dominik Koepfer, Federer hinted that he may not put any more stress on his knees after two surgeries.
The champion issued a release saying he had decided to pull out of the men's draw on the advice of his team.
Roger Federer is seen easing into his stride in new practice video on grass
Though the decision evoked mixed reactions, one could understand where Federer was coming from as he had picked Wimbledon as his priority event this year and was wary of carrying a niggle into All-England.
However, the champion seems to have moved on from his tough choice at Roland-Garros and has already started practice for the grass court swing.
The ATP has put out a clip on its official YouTube channel showing the 20-time Grand Slam champion easing into his stride on a grass court.
The champion starts off with a few casual shots before moving through the gears and getting into position for his trademark forehands and backhands.
He is even seen moving into the net and sharpening his volleying skills. 
Also, in a surprise that he might have up his sleeve at Wimbledon, Federer is also seen playing a double-handed backhand.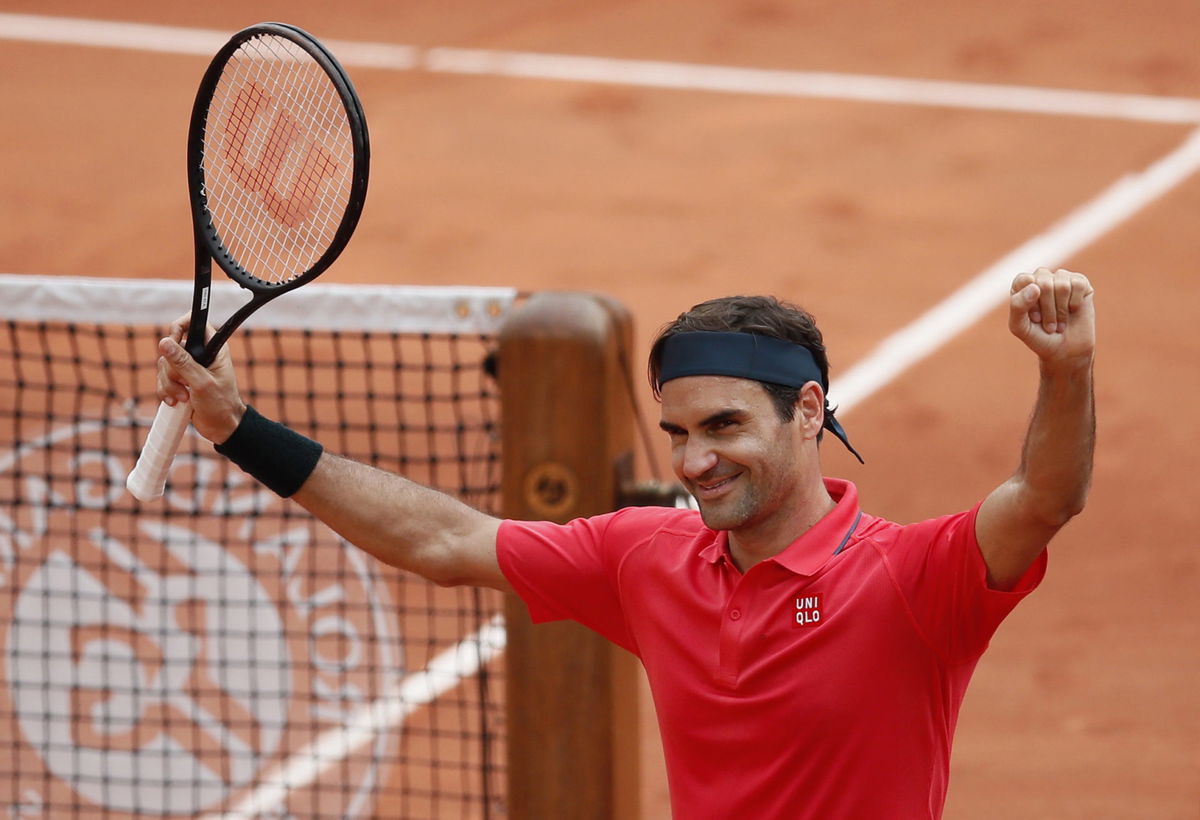 The shot hasn't been part of his repertoire till date but may well be a surprise weapon that he chooses to unleash on his opponents during the tournament.
Looking lean and focused, the Swiss, apart from ambling into routine groundstrokes, is also seen practicing his serves.
Federer came into French Open with one win from three matches but reached Round 3
Federer came into the French capital on the back of just one win from three matches but opened his campaign with a spectacular win over Uzbek journeyman Denis Istomin.
He followed up his first-round rout with another fine performance against former World No.1 Marin Cilic before grinding out a four-set win over Koepfer.
Watch This Link: Madrid Open 2009 Final: The Last Time Roger Federer Defeated Rafael Nadal on Clay
He was potentially on a collision course with Djokovic in the quarter-finals had he gone past Matteo Berrettini in the fourth-round.
Read More: "The Fire is There and It's Burning": Roger Federer Reflects on Return to Tennis After Surgery
However, his withdrawal put paid to all hopes of a Federer-Djokovic rematch.
The post WATCH: Roger Federer Starts Practice on Grass, Gives Fans a Peek Into Secret Weapon Ahead of Wimbledon Championships 2021 appeared first on EssentiallySports.