'H-ll No': Former Lakers Champion Trashes Clippers and Demands Them Out of Staples Center
The rivalry between Lakers and LA Clippers is much deeper than what the Knicks and Nets can ever develop. The two WC sides share the same home court and that just adds to their differences. 
The exchange of banters and demeaning remarks between the players of the two LA-based teams is also nothing new. Everyone heard it when Jared Dudley revealed the Lakers were laughing at the Clippers when they blew off their 3-1 lead in the Orlando Bubble. Now, another Laker has sparked something similar.
Robert Horry expressed his disdain on Steve Ballmer's side
Appearing for The Big Podcast with Shaq, former Laker Robert Horry revealed his distaste for the Clippers. The 50-YO spent six complete seasons in LA and played alongside Shaquille O'Neal & Kobe Bryant when they completed their first three-peat. The two-way combo forward averaged 6.2 points, 5.5 rebs, 2.2 assists, 1.1 steals, and 1 block in those years. So naturally, he has a soft corner for the Lake Show and a bitterness for their arch-rivals.
Speaking about the Clippers' chances of winning it big this year, the retired player exclaimed, "Hell no!" Later, expressed his respect for coach Tyronn Lue but added, "The only reason I would root for the Clippers is because of Ty Lue. You know, Ty Lue won a championship with us in L.A. but that's the only reason. But you can not have the Clippers try to put up a damn banner in Staples Center. They don't belong in Staples. They can get up out of here with a hurry."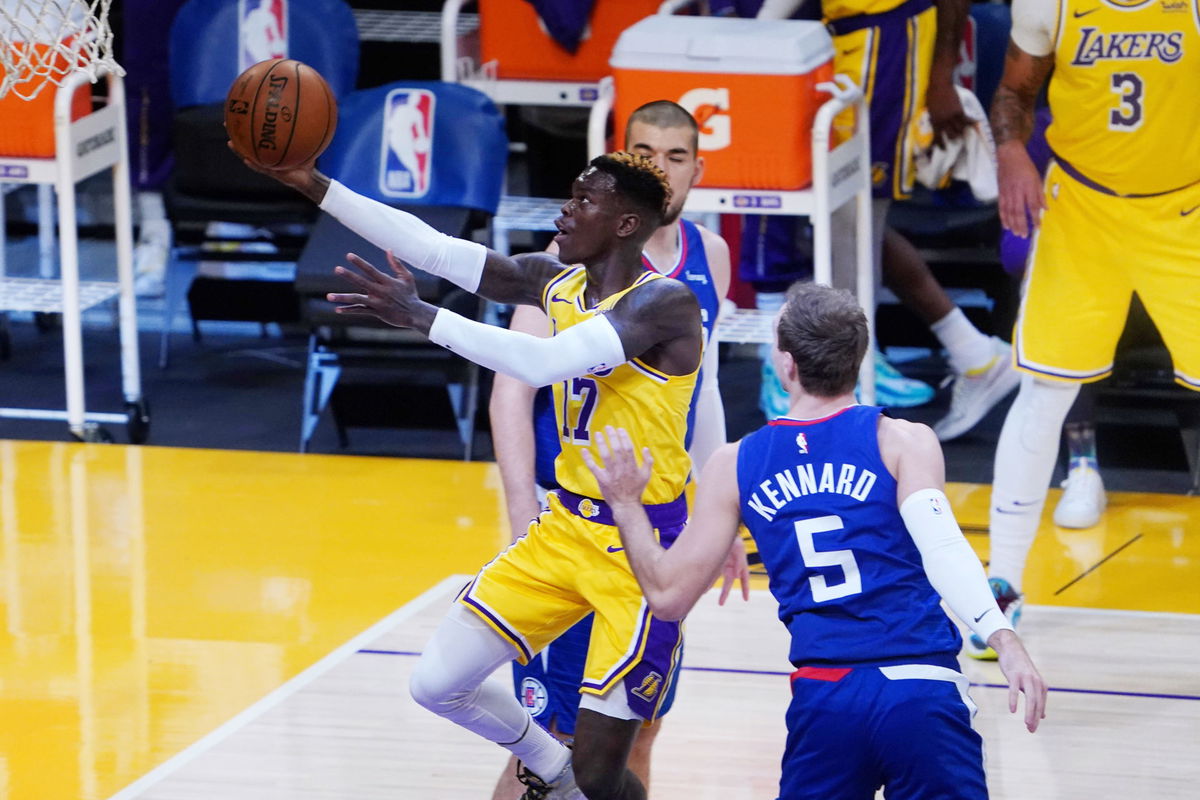 One must remember how Tyronn played three seasons with the Lakers and shared the court with Robert Horry. Post his retirement, he served as an assistant coach with Clippers in 2013-14 before joining them as a head coach later in the decade.
Watch this story – LeBron James and Other Lakers Legends That Changed Their Jersey Numbers
Lakers vs Clippers head-to-head
Until last season, the Clippers' overall win% against the Lakers was below 50%. However, the Clippers bettered it as they won all of their three games this season and now stand at 77-150 against their fierce competitors.
This year, had the Clippers won just four more games, chances were strong they'd have played the Lakers in the postseason. However, they allegedly tanked the last few games and perhaps strategically avoided meeting the Lakers. After that, with the Lakers losing in Round 1, the chances of the two stalwarts meeting in a playoff series again went down in the drain. 
But the H2H alone does not speak entirely of their rivalry because there are other underlying things to note too. Remember how the Clippers got hold of Chris Paul even as Jeanie Buss closely contested that trade? 
So there's a lot into this rivalry and it will stay even after Steve relocates his team to a new home court. So which side are you on, Clippers or Lakers? Help us know in the comments.
Read more – 'He Rejected the Trade': Jeanie Buss Reveals the Prime Reason Lakers Failed to Sign Chris Paul
The post 'H-ll No': Former Lakers Champion Trashes Clippers and Demands Them Out of Staples Center appeared first on EssentiallySports.