Just How Big Is Soldier Field and Why Do the Chicago Bears Wish To Move Out of It?
For the Chicago Bears, Soldier Field has been home for as long as one can remember. Currently the oldest stadium in the league, the stadium has played host to all of the Bears' home games since the year 1971.
Opened for public in the year 1924, the stadium has played host to multiple other historic events. From hosting FIFA World Cup games, to rallies by Franklin D. Roosevelt, and Martin Luther King Jr, the stadium is an iconic venue in the city of Chicago.
So why do the Chicago Bears wish to move out from a structure of such historical significance? The answer to that goes deeper than one can imagine.
Chicago Bears seek a new home away from Soldier Field
The main issue the Chicago Bears management has with prolonging their stay at Soldier Field is down to the ownership tussle. Unlike most other teams in the NFL, the Bears do not own the stadium.
READ MORE – How Many MVP Titles Does Tom Brady Have?
The ownership of the venue lies with that of the Chicago Park District which falls under the jurisdiction of the Government of Chicago.
Thus the largest municipal park manager in the nation has overriding control over the stadium's decision and policy making. Starting with expanding the seat capacity, to selling sponsorship rights, the Bears management has their hands tied.
Their Bears' main issue is with modernizing the stadium and expanding the stadium's total capacity. With a stadium capacity of 62,000 fans, Soldier Field ranks as the the smallest NFL stadium.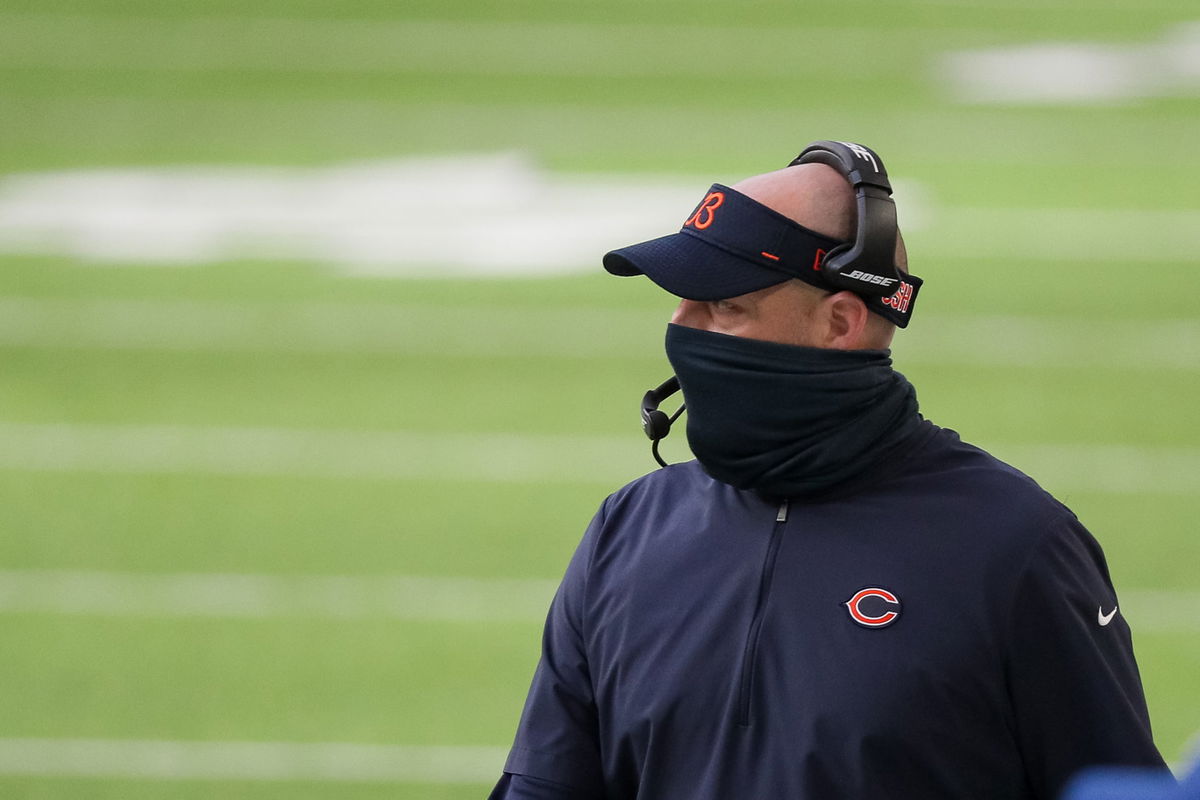 The Chicago Bears management has tried to convince the government to renovate and upgrade their home stadium. But with the authorities seemingly unwilling to budge, the Bears management recently placed a bid for a stadium-size property at Arlington International Racecourse in Arlington Heights.
Located roughly 30 miles from Soldier Field, Chicago Mayor Lori Lightfoot dismissed this a ploy as to pressurize the authorities into bring about sweeping changes to the stadium.
READ MORE – OPINION: 2021 NFL MVP Prediction: Aaron Rodgers Repeat or Time for Patrick Mahomes To Shine?
As things stand, the Chicago Bears will continue to host their home games at Soldier Field. But if their bid is accepted, then the Bears might have a new home very soon.
The post Just How Big Is Soldier Field and Why Do the Chicago Bears Wish To Move Out of It? appeared first on EssentiallySports.