Bobby Lashley Makes Bold Claims About Drew McIntyre Ahead of Hell in a Cell
On Sunday, Bobby Lashley and Drew McIntyre will lock horns inside Hell in a Cell for the WWE Championship. Although this might be the superstars' third bout this year, the match is of utmost importance.
Ahead of their match tonight, Lashley gave an interview with Anthony Sulla-Heffinger of Yahoo Sports, detailing his equation with McIntyre. He called Drew, the number 2 guy in the real world.
"I think it's perfect for us because those matches tend to make history and show what people are willing to do to win," 'The Almighty' confessed. "We've had several different matches so we need to see what the next level or wrinkle is."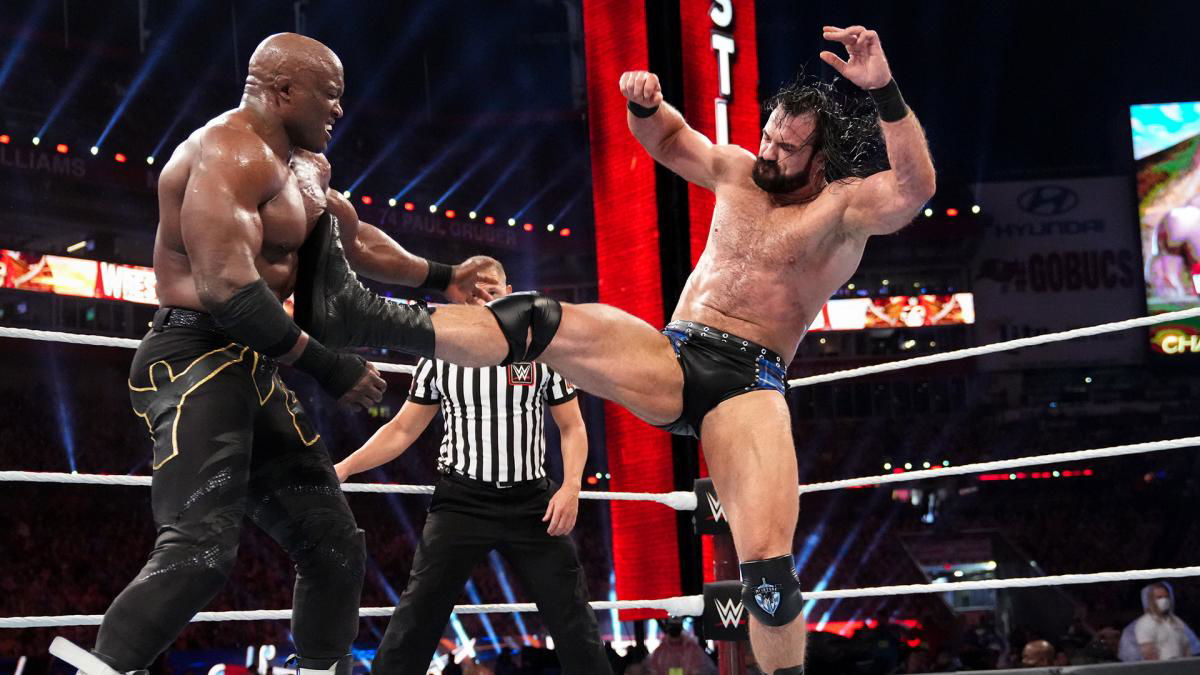 "One thing I try and tell people is that in the real world, Drew is the No. 2 guy. How are you going to give other people a chance if they can't beat the No. 2 guy? Look, part of this is the show, but there's a lesson for people to step up to seize an opportunity."
Drew was on his second reign when he lost the title to MITB contract holder The Miz after a vicious fight at Elimination Chamber. Before The Miz came in, Lashley attacked McIntyre as well.
However, The Miz did not get to enjoy his title for long, as Lashley defeated him after one week. This is 'The Almighty's first World title reign in WWE.
Watch this story – Most Controversial Moments in WWE Hell in a Cell History!
Bobby Lashley is looking for new opponents
After the loss, Drew had been at Lashley's throat. The men have faced each other at WrestleMania and WrestleMania Backlash this year. Hell in a Cell would literally be McIntyre's last chance. If he loses this match, 'The Scottish Warrior' can not challenge Lashley's title again.
The Almighty, on the other hand, is confident about his victory and already has some names on his mind. The RAW roster is full of former world champions and newbies who would love to have their hands on the title.
"I think we're looking for that next person, and if you look at the roster for Raw, it's a very exciting time," he said. "There are probably about eight guys who are right there at that level — Randy Orton, A.J. Styles, Keith Lee, Miz, Morrison, Elias, Ryker, Priest. There are guys who are ready to step up and it's exciting for me. I'm looking forward to it."
Who do you think will walk away from the Cell with the title? Let us know your thoughts in the comments below.
Read more – Undertaker's WWE Record: Who Has Beaten the Undertaker at Hell in a Cell?
The post Bobby Lashley Makes Bold Claims About Drew McIntyre Ahead of Hell in a Cell appeared first on EssentiallySports.