Fortnite Leaked Skins for Chapter 2 Season 7 Promise an Exciting Item Shop Overhaul
The Invasion has arrived at Fortnite with an alien-themed island along with similar characters running around. The Chapter 2 Season 7 Battle Pass already offers some crazy-looking skins. These also include Rick Sanchez from the popular Rick and Morty show as well as Dr. Slone, the infamous IO leader. Along with these, the item shop also offers the famous DC superhero Superman as a skin.
Fortunately, these are not all of the skin that Epic Games plans to offer with Fortnite Chapter 2 Season 7. In fact, there are various other skins that are going to make their way to the item shop in the near future. Fortnite Soul on YouTube compiled a list of all the skins he could find through leaks or game files that could appear later in Chapter 2 Season 7.
The existence of all these skins should be taken with a grain of salt since there is no official word on any of these. However, Fortnite Soul has also given a justification so as to why they can come to the game.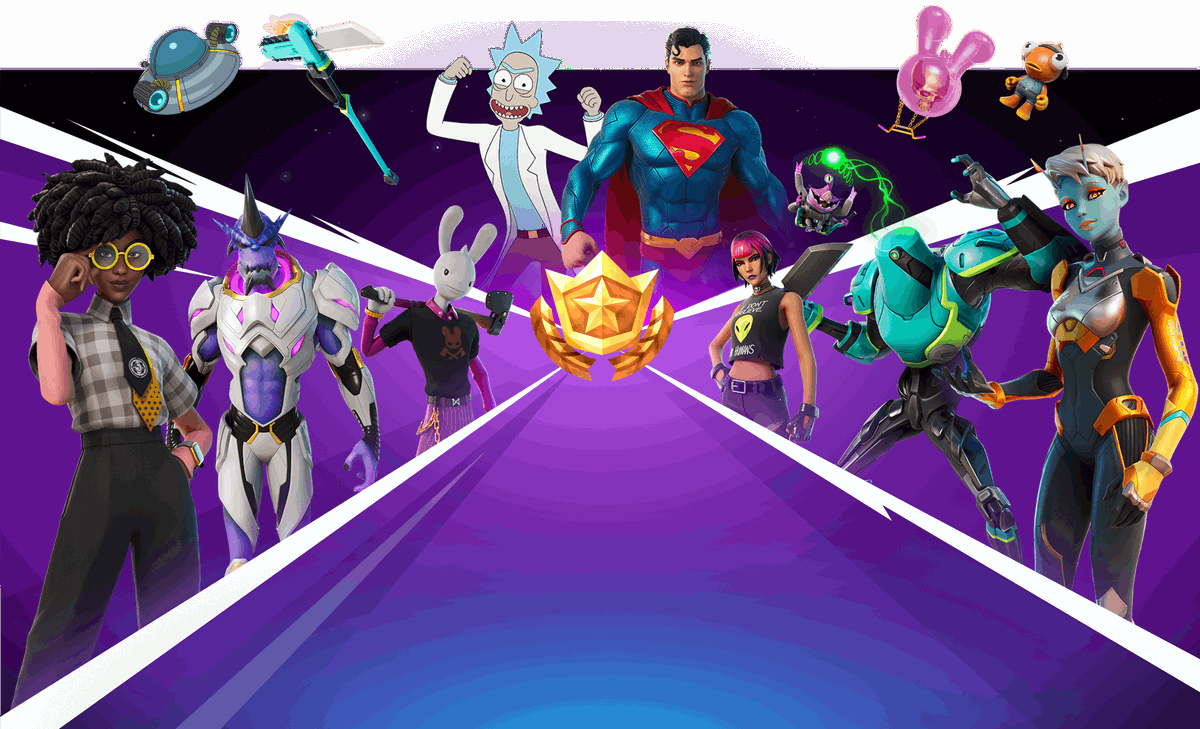 ALSO READ: OPINION: Rick and Morty Goes Against its Core Principles by Joining Fortnite Chapter 2 Season 7
The Foundation might finally arrive at Fortnite along with other items
Chapter 2 Season 7 trailer featured The Foundation falling down from the sky into the waters surrounding the island. All we have to do is wait for him to swim across and show up to play the role he is supposed to in the current storyline. Naturally, once he does show up, he will certainly be a character skin too, just like other important NPCs.
Apart from The Foundation, other outfits include Xander, an epic skin, and Brilliant Bomber, the Chapter 2 Season 1 rare skin. Moreover, some other older skins will also make a return, such as the Ghost Beach Brawler from Chapter 2 Season 3. Lastly, the Lok-Bot, Shadow Beach Brawler, and Rainbow Racer will also make their way into the item shop.
A unique skin that features in Fortnite Soul's video is Dark Skully. She also comes with a back bling as well as the Dark Splitter pickaxe. Apart from all these cool skins, there are various other emotes, back blings, wraps, sprays, and many other items coming to the game. These will certainly give a welcome overhaul to the Fortnite item shop really soon.
WATCH THIS STORY- Video Game Franchises Returning to Consoles
The post Fortnite Leaked Skins for Chapter 2 Season 7 Promise an Exciting Item Shop Overhaul appeared first on EssentiallySports.