What Kind of Cap Does Bryson DeChambeau Wear and What Does the 'P' Signify?
Bryson DeChambeau is a revolutionary on the PGA Tour. He's brought a different perspective to the golf swing with his powerful technique and continues to amaze fans with his brute force. Moreover, there are more aspects about DeChambeau that people find intriguing and one of them is his "Ben Hogan" style cap.
DeChambeau has donned this cap ever since he made his PGA Tour debut. A lot of tour pros wear caps/hats on the tour, but all of them are of the conventional style. This is where Bryson DeChambeau begged to differ and gave a nod to the great Ben Hogan. 
What kind of cap does Bryson DeChambeau wear? 
Before diving into the cap, it is worth knowing the Bryson DeChambeau is completely endorsed by 'Puma,' from head to toe. In fact, he is endorsed by the 'Cobra Golf' brand, whose parent company is Puma. 
So it can be said that DeChambeau is endorsed by the 'Puma Cobra' brand. A lot of golf fans are curious as to what the 'P' on DeChambeau's 'Hogan style' cap signifies: it simply denotes 'Puma.' 
One can also procure a similar style of DeChambeau's cap from Puma's website. They call it the 'Tour Driver Cap'  and it comes in different colors and styles too. For a complete collection of Cobra's cap styles, check out their website here.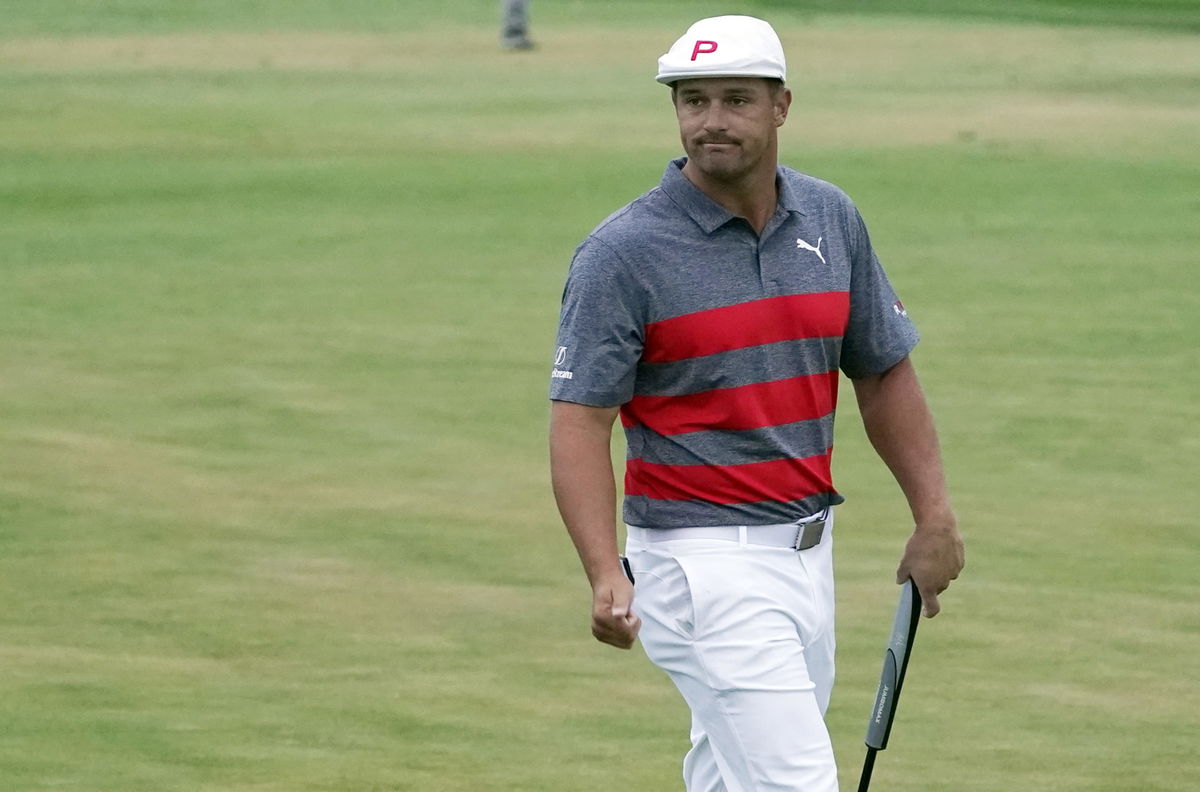 The Cobra Puma caps aren't just about their designs. According to their official site, the cap's feature includes a "moisture-wicking performance sweatband to protect sweat from affecting your game and a classic brim designed to shield your face from the sun."
Read More: Who Is Brooks Koepka's Caddie – Meet His Long Time Looper Ricky Elliott
Rickie Fowler is another famous Puma athlete
One can also famously associate Rickie Fowler with the Cobra hats as well. Just like DeChambeau, Fowler also dons a similar 'P' logo on his caps. However, his designs are way different from the ones DeChambeau wears. 
It is quite incredible that Bryson DeChambeau has brought back the Hogan style on the PGA Tour. These kinds of hats are unique from the traditional ones and help in making you stand out from the pack. Well, it would definitely help one identify DeChambeau from a crowded pool of golfers!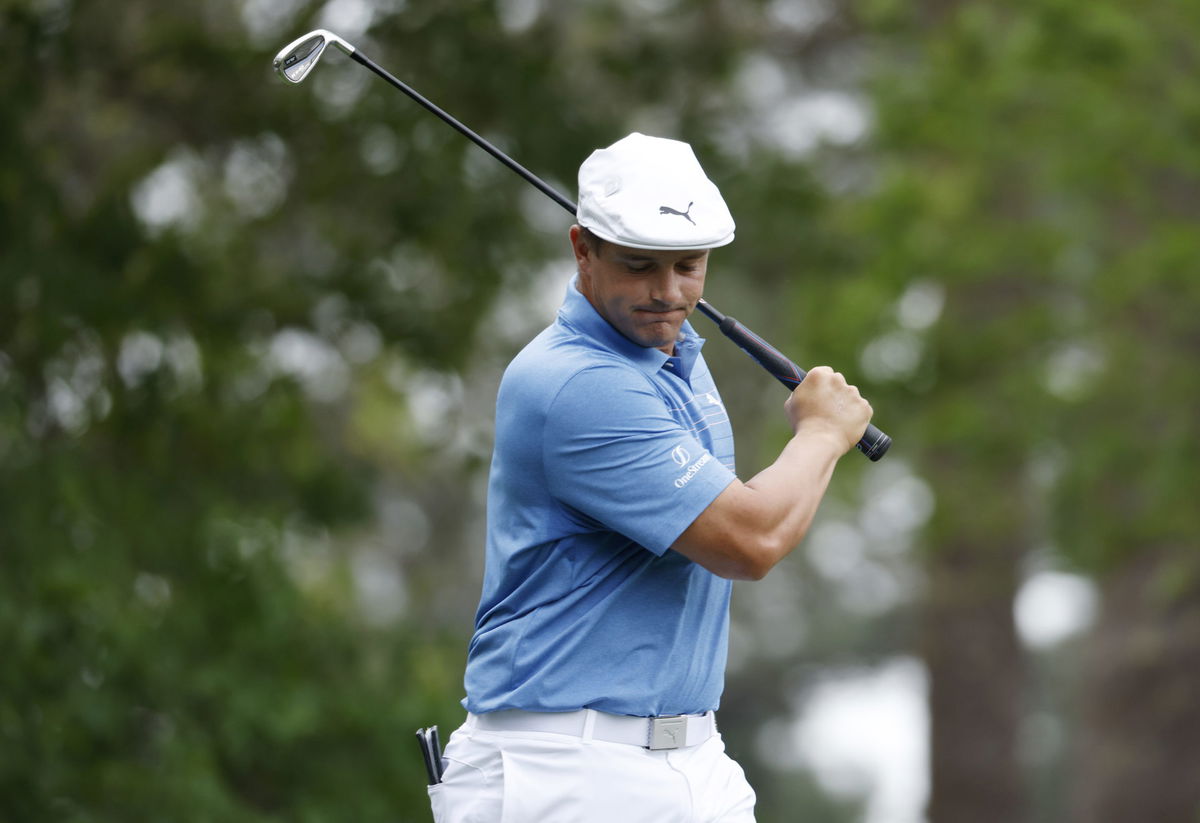 Furthermore, Bryson DeChambeau is also inspiring young golfers to wear the 'Hogan cap.' A lot of fans who follow DeChambeau tend to copy his style, right from his attire to his golf swings. Hence, the cap is positively affecting the golf community! 
Read More: 'The Only Sport Not Celebrating Accomplishments' – Bubba Watson Laments About Lack of Appreciation for Golf
The post What Kind of Cap Does Bryson DeChambeau Wear and What Does the 'P' Signify? appeared first on EssentiallySports.