"Wanted to Give Us the Weekend Off"- Amouranth and Indiefoxx Mock Twitch for Banning Them
It won't be an overstatement that the news related to Twitch bans spreads like wildfire. Most recently, the streaming platform banned Amouranth and Indiefoxx indefinitely for their inappropriate ASMR content.
A plethora of fans have been actively complaining about Twitch banning Indiefoxx and Amouranth. On the flip side, creators like xQc have boldly stated that both the streamers deserved it.
Amidst all the chaos, Amouranth and Indiefoxx do not seem worried about their Twitch channels at all. Instead, they've been joking about the incident from the past few days.
Amouranth and Indiefoxx plan their weekend following Twitch ban
It is worth noting that Twitch hasn't banned Amouranth and Indiefoxx permanently. They will most probably return to streaming in some days or a month. This explains why they're enjoying the attention from several creators and their massive audiences.
WATCH THIS STORY: Most Controversial Twitch or YouTube Streamers 
Indiefoxx jokingly claimed that Twitch has deliberately given them a weekend off. Moreover, she wishes to spend this time with her friend in a spa.
Hey @Amouranth wanna go to a spa since we both have the weekend off? I could really use a tongue massage.

— Indiefoxx OF (@indiefoxxlive) June 19, 2021
Similarly, Amouranth posted a picture with a caption '1 like= 1 second shorter ban..'. The banned streamer even added the link for her OnlyFans account on this tweet:
I've been banned on twitch
1 like = 1 second shorter ban…https://t.co/zQSBEIfY5x pic.twitter.com/vQULcCIv8L

— Amouranth (@Amouranth) June 19, 2021
It is self-evident that Amouranth and Indiefoxx are confident about returning on Twitch. The former had even gotten the ad revenue on her channel suspended recently, but Twitch had changed its decision soon.
Temporary bans are just free publicity for Twitch streamers
Temporary bans mostly last for a week, or a month. During this time, the banned streamers get a lot of attention as their supporters leave no opportunity to defend them on social media platforms. This not only includes Amouranth and Indiefoxx, but also xQc, Tfue, Ronaldo, Clix, and many others.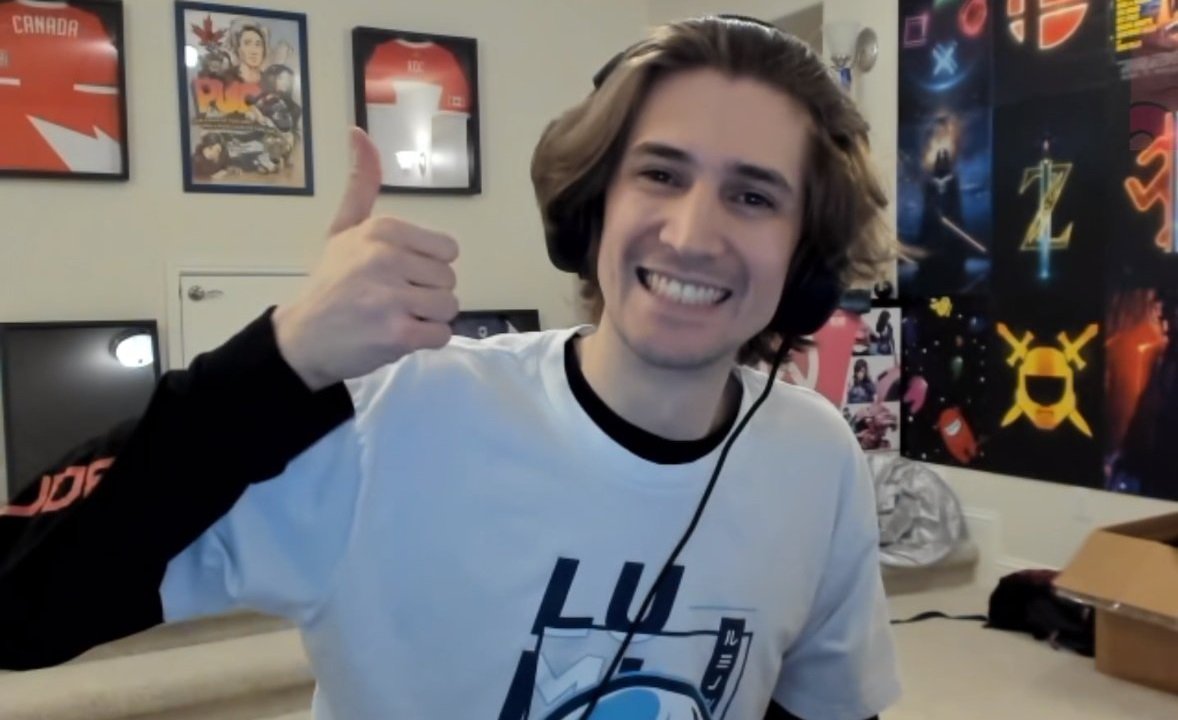 Regular Twitch viewers have been expecting the platform to be more strict against creators who violate the TOS frequently. If not permanently, the temporary ban's time period should be long enough to actually affect the creator. Naturally, it is the only effective way to make them realize their mistake.
StreamerTV covered Amouranth's and Indiefoxx's latest statements on their Twitch ban in a video:
As for now, it is unlikely that Twitch will ban Amouranth and Indiefoxx permanently. However, both the streamers will have to carefully create their ASMR content to avoid such repercussions in the near future.
ALSO READ- 'I Feel Really Really Bad for Legitimate ASMR Streamers'- Pokimane Weighs In on Indiefoxx and Amouranth Ban
The post "Wanted to Give Us the Weekend Off"- Amouranth and Indiefoxx Mock Twitch for Banning Them appeared first on EssentiallySports.