Ex-F1 Driver Slams Media's 'Exaggerated' Reaction to Mick Schumacher – "Cheered as If…"
14 years after Michael Schumacher retired from F1, his son Mick stepped up to the plate this season. Making his debut with Haas, Schumacher excited fans after bringing the legendary "MSC" initials back on the grid.
While fans continue to be happy with a Schumacher back on the grid, former F1 driver Nick Heidfeld believes he gets protection from the media. Recently, the German driver gave his opinion on Mick's debut season in F1.
Nick Heidfeld admits he doesn't like the protection given by the media to Mick Schumacher
After a successful title-winning season in Forumla Two, Schumacher signed for Haas F1 team this season. Although the German is often found scrapping at the back of the grid with his teammate Nikita Mazepin, he continues to draw attention from the media.
Former Williams F1 driver Heidfeld recently admitted he dislikes this aspect of Schumacher's season. In addition, the German points out why he thinks people often give exaggerated reactions to Mick. He said, "One must never forget what kind of observation he is under. But what I don't like: What a great puppy protection he enjoys in the media.
"It is clear that everyone hopes: Now the next Schumacher is coming, and he will also be successful. But then he made his first overtaking maneuver in Formula 1 and it was cheered as if it were the greatest in the world. From the outside, I think that's a bit exaggerated." (Quotes translated from Google)
It's no secret that Schumacher is a fan favorite given his father's legacy. However, the German's mistakes on track often go unnoticed, which could be due to the point Heidfeld made.
READ MORE: F1 Throwback: Mick Schumacher's First Taste of Racing with Father Michael
Heidfeld: He's doing his job well so far
Although Heidfeld spoke against the attention Schumacher gets, he believes the 22-year-old is doing well with Haas. However, he hinted there is a risk of the attention towards the young German changing after a point in time.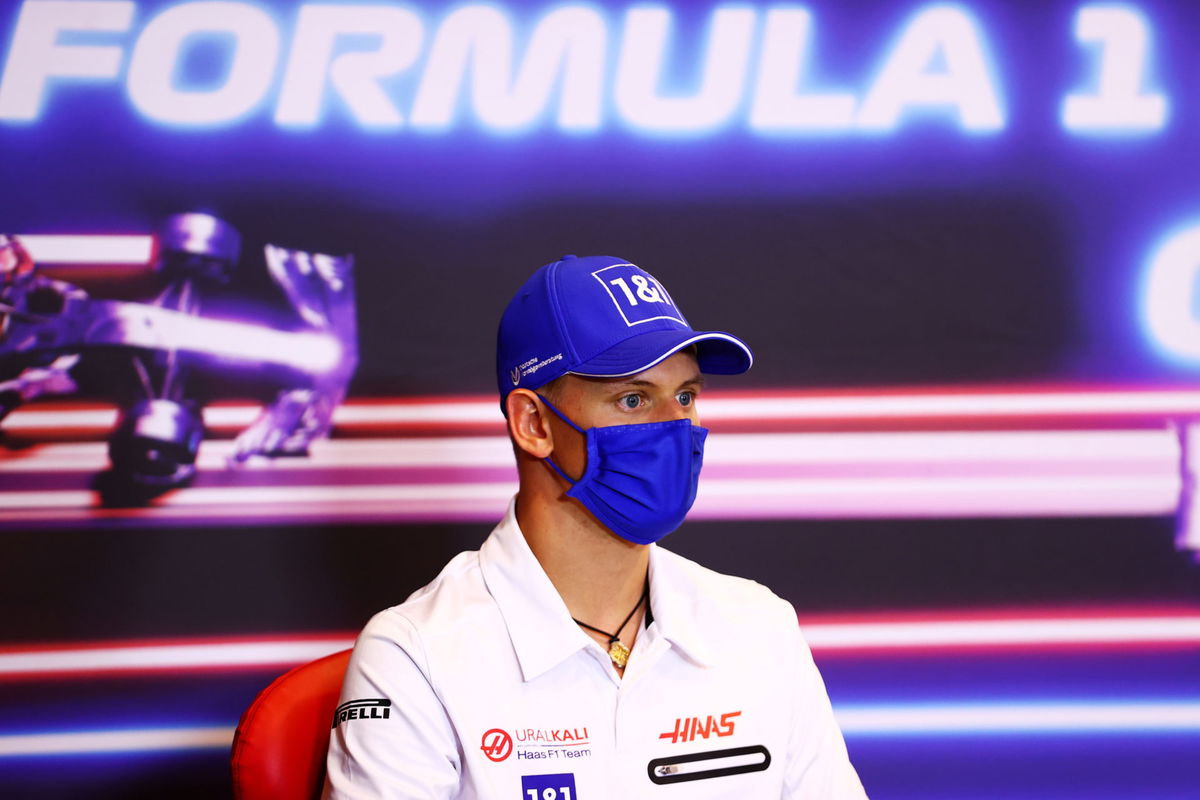 "He's doing his job well so far," said Heidfeld. "Of course, I think it's better that it is reported positively than when it is picked on. But there is of course the risk that this will change at some point."
Although the German is yet to score points this season, he heads to Austria this weekend. With Haas expected to endure another difficult weekend, Schumacher will look to build on his experience with his first F1 outing in Spielberg.
WATCH STORY: Insane Michael Schumacher Records That Lewis Hamilton Hasn't Broken Yet
The post Ex-F1 Driver Slams Media's 'Exaggerated' Reaction to Mick Schumacher – "Cheered as If…" appeared first on EssentiallySports.